The UK's Property Portals: A Guide for Landlords and Investors
Every year millions of people use online property portals to help them find a property to buy or rent or for their next investment property. But there are now several different property portals to choose from. Here we'll look at the main UK property portals and what each has to offer.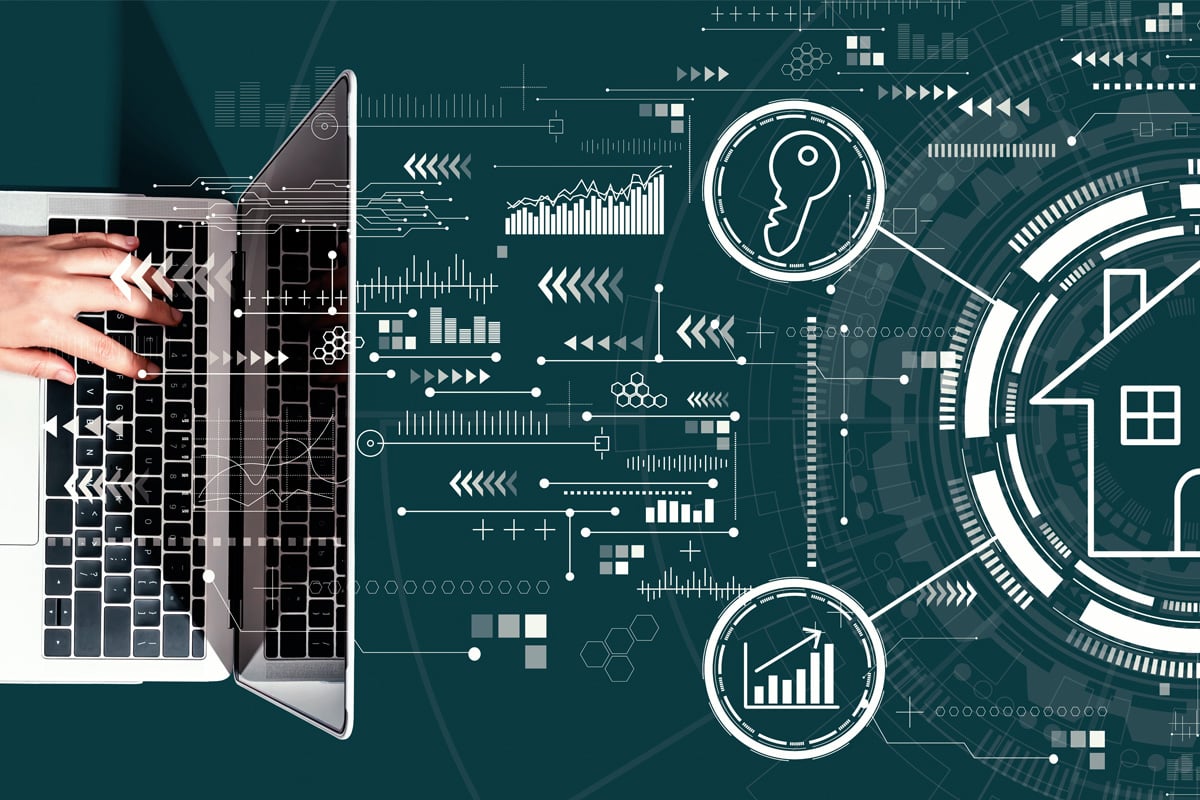 Boomin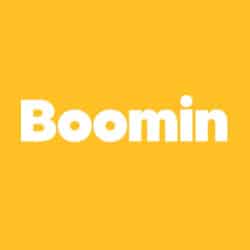 Boomin is a relatively new arrival to the property portal scene. It opened up for business in April 2021 at the height of the last property boom.
Although very new Boomin was founded by experienced proptech entrepreneurs Kenny and Michael Bruce and David Shepherd who founded the Purplebricks online estate agency.
Boomin is a portal for buying, renting, selling and letting residential properties.
Boomin say they are "transforming the property market for everyone". They say that for customers who are active in the market they provide a richer, deeper view of market activity beyond just live property listings. Those browsing for ideas and inspiration say they offer a more engaging and interesting experience.
Boomin has a very contemporary, techy feel to it. They say that they are about making the lives of customers and estate agents easier through technology. On Boomin everything including valuations, enquiries and booking and confirming viewings can be done online. Their site has obviously been designed to be very mobile-friendly.
Boomin offers prospective sellers two options for valuations: SmartVal is an online valuation from local estate agents and is semi-automated. Full Valuation is a conventional face-to-face valuation from an estate agent.
Like other portals, Boomin offers a simple property search tool but it also offers a range of smart search features which they claim makes it "the most powerful property search"!
Secret Properties allows buyers to see properties that are at the valuation stage before they are even put up for sale.
Sneak Peeks allows buyers to see properties that have just come up for sale before they are listed elsewhere.
MatchMaker allows buyers to connect with homeowners who aren't on the market yet.
ChainMaker allows buyers to register an interest in homes that are sold so they can have a chance of buying if the current sale falls through.
Property Playground is an ideas and inspiration tool that's not directly about buying or selling. It allows users to find, plan, save and share home improvement ideas and serves as a marketplace for products.
Another distinctive feature of Boomin is that it also works as a comparison site for utilities and other home-related products and services.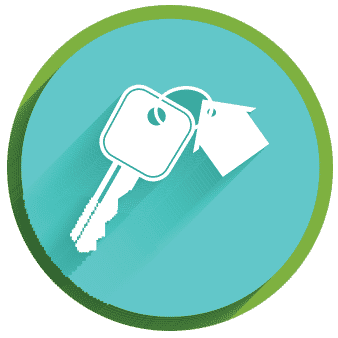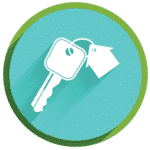 Access our selection of exclusive, high-yielding, off-market property deals and a personal consultant to guide you through your options.
OnTheMarket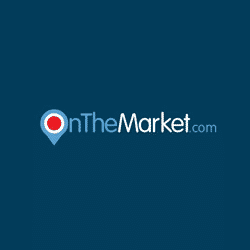 OnTheMarket entered the portals market in 2015 to compete with Rightmove and Zoopla. It says that it is the third biggest property platform.
OnTheMarket was launched by a group of sales and letting agents as an agent-owned portal so that they didn't have to rely entirely on Rightmove and Zoopla as a place to list a property. OnTheMarket is now a Plc and is 60% agent owned.
Every property advertised on OnTheMarket is on the market with full-service estate or letting agents, who are experts in their local area. OnTheMarket offers two types of valuations: They offer instant online valuations and what OnTheMarket say are 'more accurate' valuations from an estate agent.
In its last half-year results in 2021 OnTheMarket said that it had 318 million annual website visitors.
OnTheMarket lists UK residential properties for sale and rent. OnTheMarket also has dedicated sections for retirement properties, farms, estates and land, student accommodation, new homes, help to buy properties, overseas property and commercial properties.
OnTheMarket says that they are able to offer buyers information on property that becomes available 24 hours or more before it appears on Rightmove or Zoopla. It does this using its Only With Us and Countdown Clock features.
As well as a simple search OnTheMarket also has a range of smart tools to help buyers deep dive on a given property. These seem designed to help OnTheMarket keep up with new portals like Boomin. These tools include Travel Time Search, Street Search, Help Me Choose and Wish Lists where buyers can specify deal-breakers and nice-to-haves to help them find properties. The Reserve Buyers List offers buyers a second chance to buy properties that have already been sold subject to contract.
PrimeLocation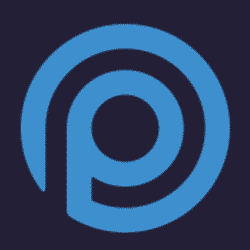 PrimeLocation is one of the smaller property portals. It is a niche portal as it focuses on helping house-hunters in the middle and upper tiers of the property market find their next home. It says it has listings from most of the top estate and letting agents across the UK. PrimeLocation is part of Zoopla.
PrimeLocation says that it attracts over 5 million visitors a month and advertises properties from over 16,000 estate and letting agent branches, including all the leading national chains.
As well as being a UK property portal PrimeLocation has overseas property listings in more than 60 other countries including France, Spain, Portugal, Italy, Cyprus, South Africa, Dubai, Australia, Croatia and Bulgaria. It also has sections for new homes and commercial property.
PrimeLocation has a fairly simple search tool. It allows users to search by area, price, commute times and by features that might appeal to upmarket buyers and tenants like whether a property is secluded or has security.
Property.xyz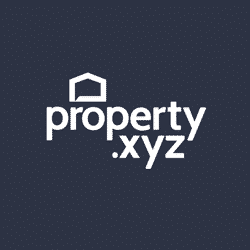 Property xyz is a relatively new property portal and was established in 2020.
Property xyz is very different to the other main property portals. Property xyz is designed to meet the needs of investors and buy to let landlords who are generally not well catered for by the other portals. It aims to help investors buy their next property with confidence.
Property xyz says that as well as featuring some of the most promising investment opportunities in the UK (Property xyz say they list around 100,000 properties) their tech. and the data partnerships they've entered into means that the very specific information that an investor needs to make a decision about any given property purchase can be automatically and instantly supplied to them.
In the past property, investors had to collect information about investment properties from many different sources and then analyse it manually. Property xyz enables users to find investment properties and explore data on their investment potential in as little as 5 seconds.
Property xyz has a simple search function based on either place name or postcode. Users can then opt to see properties for sale in that area or research it in more detail and obtain location insights.
As well as listing information about any property for sale property xyz provides a wide range of investor-specific data including average rent, average gross yield, average asking prices, average price per square foot, five-year price growth and turnover/buyer demand in the market. Users can sort by price, yield, growth, buyer demand and can also find the most reduced and newest listings as well as refurbishment opportunities. They can also see this and other information on an interactive map with data overlays allowing them to easily identify hotspots based on their investment criteria.
Other features of the property.xyz portal are that it also provides a tool for investor (and homeowner) mortgage offers. For sellers, there is also a Sell Your Property tool enabling them to sell a property in 7 days for cash or 28 days for market value. Property xyz also offers a concierge service that can help investors find exactly the properties they are looking for.
Rightmove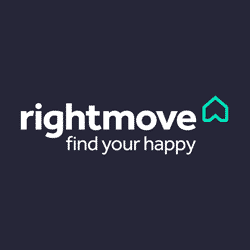 Rightmove was the first property portal in the UK being established back in 2000 at the height of the dot.com boom.
Rightmove calls itself the UK's number one property website for properties for sale and rent. Rightmove currently uses the slogan 'find your happy' to pitch itself to buyers and tenants.
Rightmove is believed to have the highest number of properties for sale and the Rightmove website has a high number of site visits. Previous analysis from HomeOwners Alliance suggests Rightmove gets 127.5 million site visits monthly and has around 1.1 million property listings.
Rightmove covers both sales and lettings. It also lists new homes for sale, student property to rent, commercial property for sale and rent and overseas property mostly in Spain, France, Portugal and Greece.
Unlike many other property portals, Rightmove doesn't offer an automated valuation tool. It can however put prospective sellers in touch with local agents for either an in-person or video valuation.
Rightmove has a simple property search feature with users able to search by town name, postcode or station. There are however a number of tools that can help users home in on what they want such as the ability to draw a search area, browse on a map or search near London tube or rail stations, a school checker and a search tool for sold prices. Rightmove have a more advanced tool called 'Where can I live?': Buyers can enter their budget, property criteria and where they need to be near and it will show suitable properties to buy or rent.
Rightmove also offers a lot of market data and useful information on its site. This includes its House Price Index which also shows regional trends, national trends and London trends and is often reported in the press.
Zoopla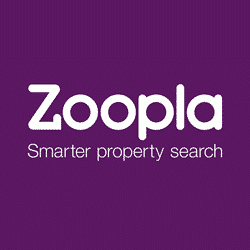 Zoopla is one of the most established property portals alongside Rightmove. It was established in 2008. Zoopla's parent company also owns well-known brands including Uswitch, Money.co.uk and Confused.com.
Zoopla is one of the biggest UK property portals. It currently claims to have over a million properties for users to browse.
Previous analysis from HomeOwners Alliance suggests Zoopla (including PrimeLocation) gets 50 million site visits monthly and has 927,000 listings.
Zoopla has a high profile as a result of its extensive advertising campaigns. Their latest campaign on the theme of 'we know what a home is really worth' is designed to tempt those who previously hadn't thought of selling into the market.
Zoopla's site plays heavily on encouraging potential sellers to obtain a home valuation. They offer a choice of an estimate which gives an instant automated valuation or a free agent valuation. Users can also check local house prices.
Zoopla offers listings for property for sale, new homes for sale, commercial property for sale, overseas property for sale, property to rent and commercial property to rent.
Zoopla's search tool allows users to search by place name (and distance from) on a map or by travel time. Then by a range of criteria which are most recent, highest price, lowest price, most reduced and most popular. There is also a range of filters such as property type, buying options and must-haves.
Every Zoopla listing reports on proximity to stations and schools and includes an automatically generated carousel of what it considers are similar properties. Users can also access a range of market information on local prices and values and a listing history for each property.
Useful features on Zoopla include property news and other content including its Treehouse feature which it calls 'the playful side of property'.