Billionaire's Row: Inside the Most Expensive Street in London
It shouldn't come as any surprise that the most expensive street in London is Kensington Palace Gardens. Known in the 19th century as Millionaire's Row, this has, more recently, been updated to Billionaire's Row and is home to the UK's wealthy elite with residents including Roman Abramovich, Lakshmi Mittal, Tamara Eccleston and the Duke and Duchess of Cambridge (although Kensington Palace isn't technically on the street, it does back onto it).
Constructed in the 1840s, by 1860 Kensington Palace Gardens had already garnered a reputation as a place for the very rich and was resident to landowners, fund managers and merchants. But throughout the 20th Century the market changed and these huge houses, requiring large numbers of servants to manage, became undesirable and perhaps too expensive for Britain's higher classes. As such, they were bought out and turned into ambassadors' residences.
A few ambassadors and embassies are still there, including the Residence de France, the Embassy of Nepal, the home to the Ambassador of Finland and others. But the super-wealthy are now back. Since the late 20th Century there has been a steep rise in the wealth enjoyed by a particular class of people including bankers, new-industrialists, tech billionaires, oligarchs and of course royal families from around the globe.
And nowhere is this shift in economic balance presented better than in Kensington Palace Gardens where the average price of a property is £35.5mil for a temporary lease (100 years before returning to Crown Estate) and where houses crystallise the essence of luxury with home cinemas, indoor swimming pools, underground parking and police teams and private security to look after the residents.
And yet the street, while obviously wealthy, does not, at first glance, appear particularly ostentatious. If anything, it seems tasteful and reserved. But, when you consider Kensington Council's concerns over excavations of double and triple-level basements (as came to light during Paul and Selena Burdell's planning application for their 20.5mil home to include three underground levels) or the fact that former Qatar prime minister Hamad bin Jassim bin Jaber Al Thani could be developing London's first 300mil house nearby, then any outwardly austere pretence should be disregarded.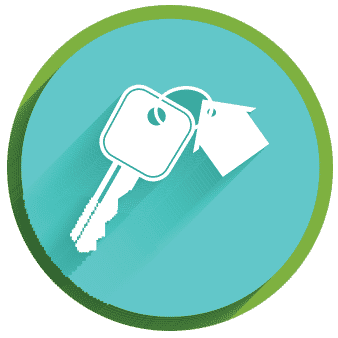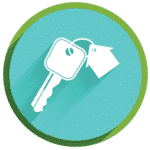 Access our selection of exclusive, high-yielding, off-market property deals and a personal consultant to guide you through your options.
The W8 Postcode
Kensington Palace Gardens sits in the W8 postcode which includes Kensington and part of Holland Park and is covered by the Royal Borough of Kensington and Chelsea local authority. A Royal Borough, by the way, is a rarity. There are only eight of them in the UK, Greenwich being the newest (2012) and they are created by a Royal Charter, signed by the Monarch of the day. Kensington received its royal title when Queen Victoria (who spent her childhood in Kensington Palace) left in her will a wish for it to become so. Edward VII conferred the status in 1901.
The W8 postcode is notably wealthy, densely populated with 22,000 residents and low in crime (125 crimes out of 1000 people, reported last year). Kensington itself is just to the west of Hyde Park and surrounded by other, similarly well-to-do areas such as Chelsea, Notting Hill and as mentioned above, Holland Park.
Kensington High Street is one of the more famous landmarks, home to upmarket shops, the tallest church in London and important commercial buildings such as Northcliffe House, a building that has found itself at the centre of the Uk's press community. But perhaps more significantly Kensington is home to some of the biggest of London's tourist attractions including the Natural History Museum, the Science Museum and the Royal Albert Hall (although these attractions fall just slightly out from the W8 postcode).
And buying property in W8 is not cheap...
As of 2019, the average price of a studio apartment is 575k, a one-bedroom property will set you back between 499k and 1.33mil, a four bedroom property will cost between 2.4mil and 6.75mil and a 5-bed costs between 2.95mil and 15.75mil. If you were thinking of renting somewhere then right at the bottom end, you might be able to find a studio for £1,127pcm but at the top end, for a 5 bedroom house, you could be looking at £23,000pcm. AST yields in this postcode area are well below what can be achieved elsewhere at around 3% but house price growth over the last 5 years has been a respectable 20%.
Source: www.propertydata.co.uk
The Most Expensive Streets in England
Again, it should come as no surprise that the ten most expensive streets to buy property are all in London with Kensington Palace Gardens decisively taking the lead and Courtenay Avenue in Highgate taking second place.
| | | |
| --- | --- | --- |
| | Street | Zed-Index |
| 1 | Kensington Palace Gardens, London W8 | £35,583,750 |
| 2 | Courtenay Avenue, London N6 | £21,127,337 |
| 3 | Grosvenor Crescent, London SW1X | £20,984,014 |
| 4 | The Boltons, London SW10 | £15,249,065 |
| 5 | Ilchester Place, London W14 | £15,220,375 |
| 6 | Compton Avenue, London N6 | £13,675,632 |
| 7 | Cottesmore Gardens, London W8 | £11,865,103 |
| 8 | Manresa Road, London SW3 | £11,692,956 |
| 9 | Frognal Way, London NW3 | £11,406,212 |
| 10 | Albemarle Street, London W1S | £11,262,789 |
Source: Zoopla - Rich List of Property Values in England
And it is not just the top 10. Zoopla identifies the top 20 most expensive streets as all being in London, the 20th place being taken by Thornwood Gardens, also in Kensington, where the average property price is just over 9mil.
The North-South Divide
So, does this mean there is a North/South divide? Certainly, in terms of house prices there is but the biggest divide is between London and everywhere else. Simply put, if you have millions in the double digits to spend on a property then you will have to spend that money in London. If you have under 10mil then there are other expensive streets in the country where you can go.
For instance, in Montrose Gardens, Leatherhead, Surrey you can pick up a property for around 6mil. The second most expensive street outside London is Phillippines Shaw in Sevenoaks, Kent where a house will cost around 4mil. In fifth place is Broad Road in Altrincham, Cheshire where a house will cost, on average, nearly 3mil (but this is the only street in the North to make the top twenty).
As of 2018, Zoopla was reporting that there were 17,289 streets in the UK where average house prices where more than 1mil. The highest density of these streets are in the South East. But for the super-wealthy, for whom a 1mil house is far from enough then there is only one place to go and that's London. This, coupled with the fact that London's most expensive street had a 100 year hiatus where it was unaffordable even to the UK's elite but is now back in force should perhaps give us pause for thought and begs the question, what can this tell us about what is going on in our capital and in our wider economy?