Areas of Chelmsford: Buy-to-Let Property Investment Hotspots
Chelmsford is a small city that's benefitted from a booming economy and a boom in population, in recent decades. And it has exciting plans to become even bigger in the future. That makes Chelmsford a really up and coming city that property investors ought to be excited by.
Why Invest in Chelmsford?
The City of Chelmsford is one of the UK's newest cities and was only granted city status in 2012. While city status might not seem a big thing it has helped to raise Chelmsford's profile and get it noticed as a place to live, work and do business.
Chelmsford is in Essex and is the county town of Essex. Essex County Council has its headquarters in Chelmsford but many local services are provided in the area by Chelmsford City Council.
People who live in Chelmsford are known as Chelmsfordians. Chelmsford takes its name from the River Chelmer.
Chelmsford is very much a hub for growth. There are exciting plans to expand the housing market here, attract new businesses and new employment, expand the economy and turn Chelmsford into a significant regional city. This should all help boost the market for a property to buy or rent in the city.
The Chelmsford area has a population of around 170,000 but the local council forecasts that the population could grow to around 198,000 over the next 15 years.
Although Chelmsford is around 30 miles from London it benefits from an excellent rail service into the capital. The journey time to Liverpool Street in the City of London is just 34 minutes. As a result, Chelmsford is also becoming more and more popular with London commuters, and particularly City of London workers, who want to live away from the city and benefit from good value Chelmsford property prices. Chelmsford station also offers rail links to places including Braintree, Clacton, Ipswich and Norwich.
Chelmsford is also well connected to the regional road network using the A12, A130, A414 and A131. Stansted Airport and Southend on Sea Airport can both be reached in just 30 minutes.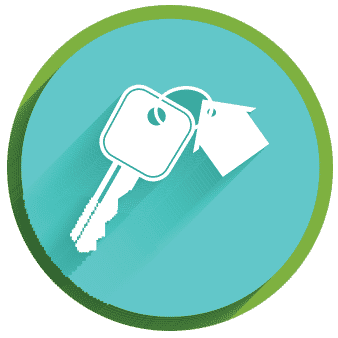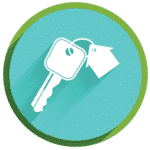 Access our selection of exclusive, high-yielding, off-market property deals and a personal consultant to guide you through your options.
Chelmsford has a long history dating back to Roman times when it was known as Caesaromagus, and at one time it was a sleepy agricultural and market town. Chelmsford grew fast in the 19th and 20th centuries and became an important manufacturing centre with industries including engineering, communications and electronics.
Chelmsford is considered to be the birthplace of radio, thanks to its links with Guglielmo Marconi who opened the world's first wireless factory in the town. The world's first radio programme was also broadcast from Chelmsford.
Today Chelmsford is home to many future-facing industries that offer well-paid jobs. Key employers are in financial services, science and technology. Chelmsford employers include The M&G Group, BAE Systems, Teledine e2v, MS Amlin, Allianz and RSA Group. Chelmsford Business Park has helped to attract new businesses and new jobs to the area.
Chelmsford is a major regional shopping centre for much of Essex. It offers all the national chains, including a John Lewis store, and independent shops too. Shopping centres in the city include High Chelmer, The Meadows and Bond Street. Chelmsford Market is a famous 820-year-old traditional market first established in 1199. Baddow Road and Moulsham Street are known for their independent shops and restaurants.
Chelmsford has been recognised as one of the best cities in which to live by a number of different surveys. Chelmsford is also highly rated as one of the safest cities. This helps to make it a great place for those with families to come and live. Some top schools here help to make it even more desirable with highly rated schools in the city including Chelmsford County High School and King Edward VI Grammar School.
Chelmsford is also a university centre so there's also a demand for student accommodation too. Anglia Ruskin University (ARU) has a modern campus in Chelmsford. Writtle University College is just outside the city. Chelmsford is becoming more popular with students thanks to its reasonable living costs yet being only around half an hour from London by train.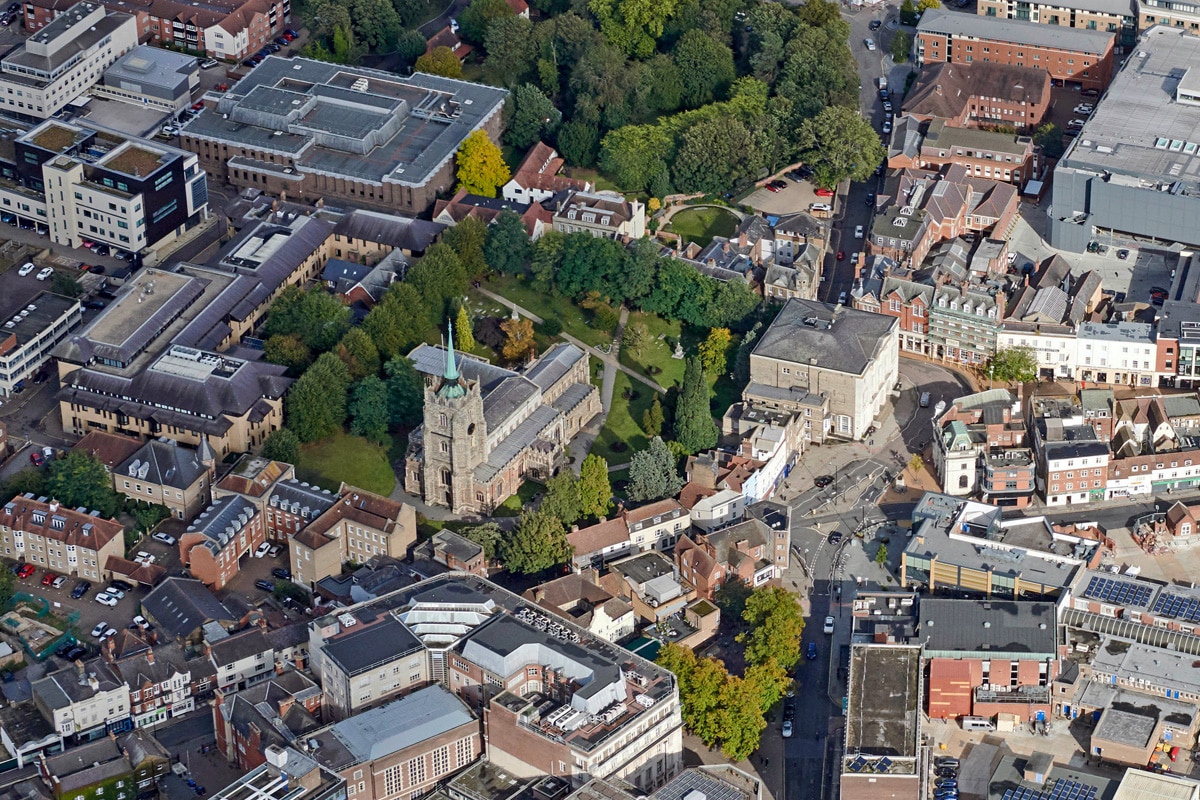 Property Values in Chelmsford
It's true to say that Chelmsford property prices are well above the national average so it isn't a bargain property investment location. However, prices here are only around the average for south-east England and significantly cheaper than London property prices.
The average house price in Chelmsford is currently £341,565 according to HM Land Registry figures. This compares with an average house price across the London boroughs of around £500,000.
It's possible to invest in Chelmsford property for much less than this though. The cheapest property you can buy in Chelmsford is currently around £130,000 according to Rightmove and Zoopla.
Rental Demand in Chelmsford
Chelmsford has a mixed letting market offering many opportunities for buy to let landlords. Landlords can let to the local market and those who come to work in Chelmsford. The city is popular with both London commuters and those moving out of London looking for more space and more affordable prices and rents.
The Chelmsford Market Rent Summary gives information on how much rent landlords in Chelmsford can potentially earn. Their figures show that the average monthly rent across Chelmsford is £992. The figures show that average rents for different types of Chelmsford letting property are £804 PCM for a one-bed property, £1,085 PCM for a two-bed property, £1,504 PCM for a three-bed property, £1,737 PCM for a four-bed property up to around £1,794 PCM for a five-bedroom.
On letting yields available to property investors, Property.xyz reports that average gross yields in Chelmsford are 3.4% in the Chelmsford CM1 postcode area and around 5% in the CM2 postcode area. In surrounding areas, CM3 offers 2.7% and CM4 offers only around 1.8%.
Property investors thinking of investing in a Chelmsford HMO can find out about the licences needed for this type of property from Chelmsford City Council, here.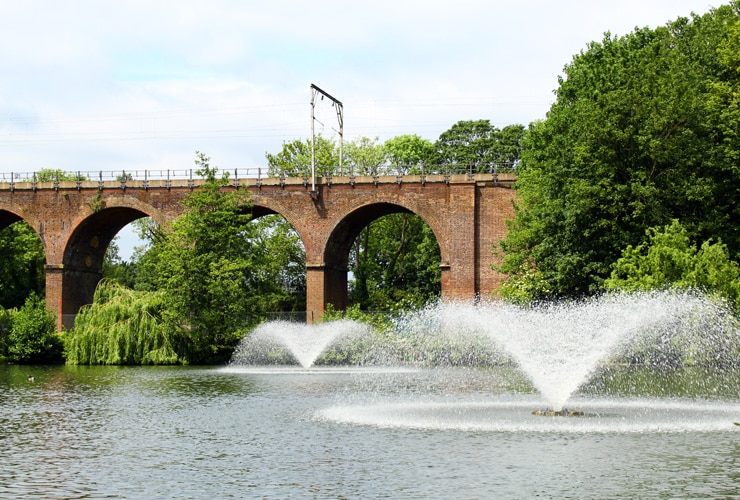 Property Investment in Chelmsford
Population: 112,000
Average House Price: £341,565
Chelmsford offers buy-to-let investors a range of property types including traditional terraces and period properties. However, property buyers here will also find many housing estates built from the 1920s to the present day. Chelmsford is also a new build hotspot too with many new build houses and flats underway and many more planned.
Chelmsford city centre is mainly a retail and commercial area. Around the city centre there are lots of traditional terraces, semi-detached and detached properties offering easy access to the city centre and the station. There are also new build city living type developments too and the council's Local Plan proposes that 2,000 new homes will be built in the city centre in the coming years.
Investors looking to buy to let to London commuters will find that houses or flats within about one mile of Chelmsford railway station tend to be the most popular and lettable.
Areas to the north of Chelmsford city centre include Broomfield, Belstead Hall and Parsonage Green. Broomfield is a separate village which has good commuter links into Chelmsford and the north Essex area. It still retains a villagey atmosphere despite being close to the city (15 minutes by road) and is a very popular Chelmsford suburb. The large Broomfield Hospital is located here.
To the north-east of the city centre is Beaulieu Park. Beaulieu is a completely new suburb now under development. Located on ancient royal hunting grounds it will have around 3,600 new houses, parkland, shops, schools and its own railway station which will have direct services into London. It is planned Beaulieu will be fully developed by 2028.
Districts to the east of Chelmsford include Chelmer Village, Great Baddow, Sandon, Springfield and the separate village of Boreham. Chelmer Village is a purpose-built new community, first started in the 1970s, with a range of homes, amenities and commercial developments. The one-time small village of Great Baddow has expanded to become an urban village with a population of around 13,000. It has good amenities, access to the city and the A12 and A130 roads and to many workplaces. It is one of Chelmsford's most popular residential areas and a higher price property area.
Areas to the south of Chelmsford city centre include Galleyend, Galleywood, Great Seabrights, Moulsham and Widford. Moulsham, which includes Old Moulsham and Moulsham Lodge, is one of Chelmsford's largest and most popular residential suburbs. It has its own local shops and amenities, good access itself the city itself and the A12 and good access to the large employers on this side of town.
West Chelmsford areas include the area around Great Oxney Green, Melbourne and Writtle. Melbourne is a large housing estate and a good value property area. Writtle is technically a separate village although it has gradually become part of the Chelmsford urban area. It has good access to the city plus the A141 and A12. It is a sought after residential spot. Writtle University College is located here.
There are plans to develop a new suburb at Warren Farm just to the west of the current urban area.
Property investors who are interested in Chelmsford might consider the many small Essex villages that are dotted around the city. These offer access to workplaces and amenities in Chelmsford and are also commutable to other regional towns including Brentwood, Basildon, Colchester, Braintree and Harlow. Popular villages surrounding Chelmsford, many of which are in different council areas, include Battlesbridge, Bicknacre, East and West Hanningfield, Great Leighs, Hatfield Peveral, Little Baddow, Tillingham and Woodham Walter. These tend to be higher property price areas.
About Our Data
Note: Population estimates are based on information provided by Localstats. Current average asking prices are taken from HM Land Registry data and Zoopla. Buy-to-let yields by postcode are taken from Property.xyz.