Areas of Southend-on-Sea: Buy-to-Let Property Investment Hotspots
Southend on Sea is known for being a traditional seaside town and for having the longest pier in the world. It's less well known for having some of the best value property in south east England. The announcement that Southend is to become the UK's newest city could be great news for the property market here too.
Why Invest in Southend on Sea?
Southend on Sea, usually known as just Southend for short, is in Essex. Southend is located on the coast where the River Thames meets the North Sea. Southend is around 40 miles east of London.
Southend on Sea is to be granted city status in honour of its former MP Sir David Amess who campaigned for the town to be made into a city. City status is likely to help raise the profile of Southend on Sea, could benefit the economy and so boost the property market here.
Southend is a seaside resort and tourists and visitors are important to the economy. Southend is also a major commercial and light industrial town too, however. There are several business parks around the town providing many local jobs including the new Airport Business Park. Notable organisations located in Southend include HMRC, RBS Group, Olympus UK, Hi-Tec Europe and Honeywell/MK Electric.
Southend has good transport links to London and to other major centres in Essex including Rayleigh, Basildon and Chelmsford. London can be reached by train in around 45 minutes with trains to both London Liverpool Street and London Fenchurch Street from Southend Central or Southend Victoria. This means Southend is attractive to some London commuters looking for good value property or who want to live by the sea. Main routes linking Southend to London and Essex include the A127, A13 and A130.
Southend has its own airport, London Southend Airport, which offers a range of services to European cities and also supports a local aviation industry.
The new Lower Thames Crossing of the River Thames will link Essex to Kent by 2028 and will provide Southend and other parts of Essex with better road connections to Kent and to the Channel ports.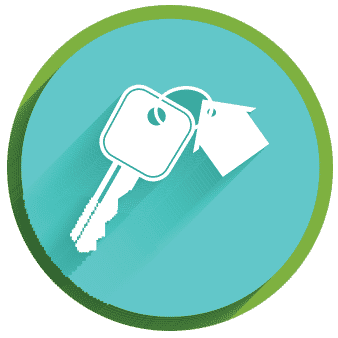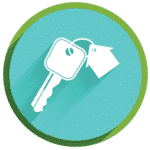 Access our selection of exclusive, high-yielding, off-market property deals and a personal consultant to guide you through your options.
Southend receives around 6 million tourist visits every year and it is particularly popular with visitors from London. Southend's claim to fame is that Southend Pier is the longest pleasure pier in the world at 1.33 miles long. Other Southend attractions include seven miles of beaches, the seafront arcades, Adventure Island and the Sealife Adventure aquarium. Southend also has a reputation for its busy nightlife with its bars and clubs attracting revellers from around the region.
Southend on Sea Borough Council have plans to regenerate the new city and make it more attractive as a place to live and work. The £500 million Better Queensway project will see several outdated tower blocks demolished and around 1,700 new homes built alongside shops, cafes, an urban park and public space close to the centre.
Southend also has a student accommodation market. The University of Essex has a campus in Southend-on-Sea as well as at Colchester and Loughton. There are around 1,500 students at Southend Campus.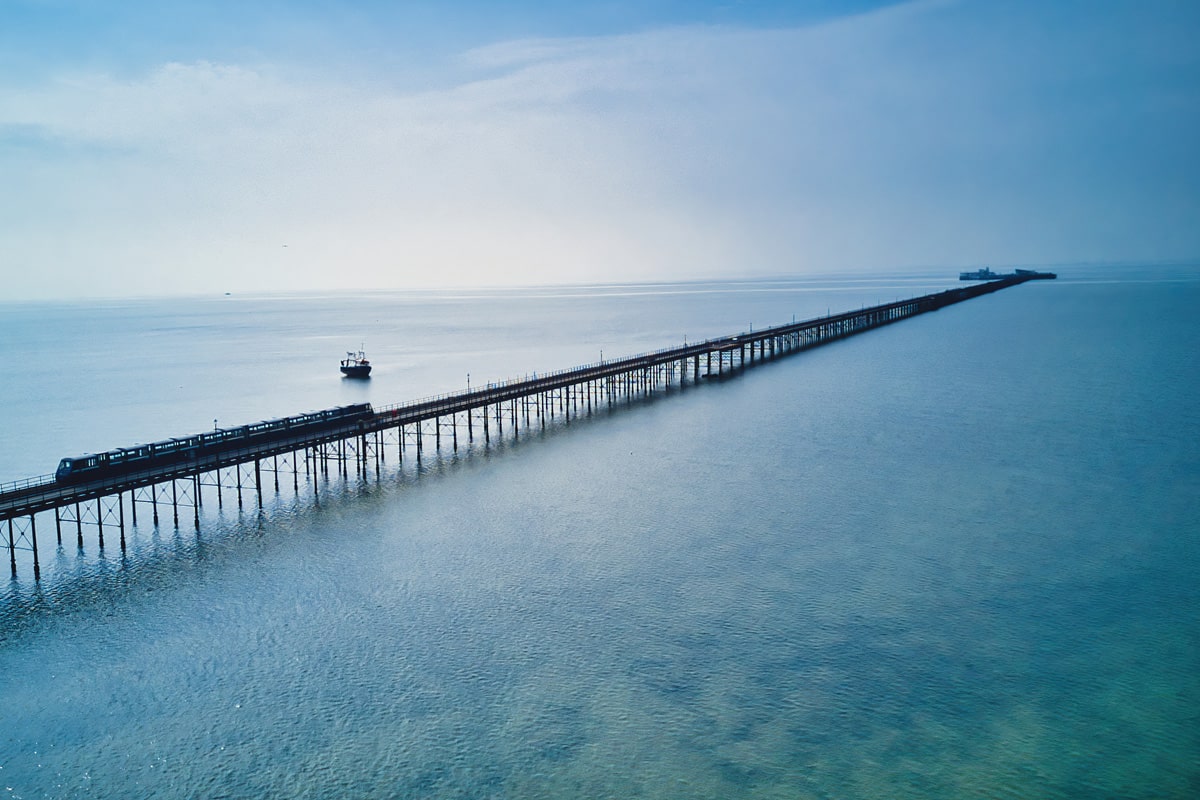 Property Values in Southend on Sea
Southend on Sea is part of the south east of England region, which generally has high property prices. However, Southend on Sea is a good value property area compared to the rest of the region.
The average property price across the south east is around £354,500. The average property price in Southend on Sea is £322,656 according to the latest figures from HM Land Registry. That means that property in Southend is around 10% cheaper than the regional average.
Zoopla listings show that it is possible to find a buy to let property in Southend for much less than the average price. Zoopla says Southend house prices start at £105,000.
Although it is no guide to the future Southend property investors have done well in recent years. Southend property prices have risen by around 11% in the last year alone according to HM Land Registry. Research on property xyz suggests that some property in Southend on Sea has returned up to 48% growth over the past five years.
Southend's transition into a city could boost house prices by up to 14%, new figures have suggested. This is based on the experience of other towns which have become cities.
Rental Demand in Southend on Sea
The buy to let market in Southend is mainly to let to local residents, those who come to work in the Southend area plus some London commuters who are looking for a less expensive place to live and to live on the coast. The Southend area is also popular with retirees.
Home.co.uk's Southend on Sea Market Rent Summary shows that the average rent in Southend is £1,088 per month according to their figures. Southend's buy-to-let landlords might expect to earn an average of £795 PCM for a one-bed property, £1,204 PCM for a two-bed property, £1,402 PCM for a three-bed property, £1,825 PCM for a four-bed property and as much as £2,200 for a five-bedroom property.
On yields, Southend's buy-to-let investors can find attractive very letting yields here. Southend itself is mostly covered by the Southend SS0, SS1, SS2, SS3 and SS9 postcode areas. Research on property xyz suggests that investors can find good long let gross yields of 3.8 % in SS0, 3.6% in SS1, 4.5% in SS2, 3.3% in SS3 and 3.5 % in SS9.
Investors who are considering buying or setting up a shared property or HMO in Southend can find out more about HMO licences from Southend on Sea Borough Council.
Southend Borough Council has a selective licensing scheme in some areas of Southend – the Milton, Kursaal, Victoria and Chalkwell wards. This means all rental properties in those areas need a licence. Here's more information about Southend selective licensing.
Landlords operating an HMO or rooms for rent in Southend can earn attractive rents. According to property xyz, Southend's room rentals range from £96 per week on average for a single room with a shared bathroom up to £147 per week on average for a double room with an ensuite bathroom.
Some of the towns and villages in the Southend area are located in other local authority areas including Rochford District Council and Castle Point Borough Council. You can find out which local authority covers any particular area, here.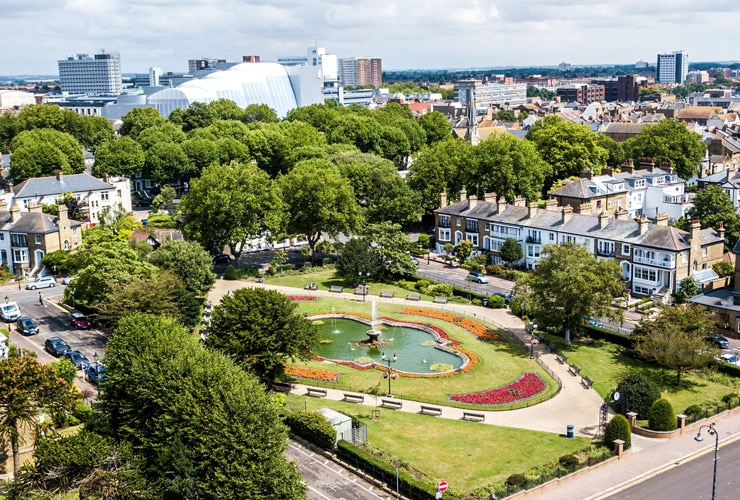 Property Investment in Southend on Sea
Population: 183,000 approximately
Average House Price: £322,656
Southend on Sea offers a range of property types including traditional terraced houses and flats but also many suburban areas offering detached and semi-detached houses and bungalows built from the 1920s to the present day. There are also lots of new builds built or planned for Southend.
Southend has a mixed property market. Some areas of Southend are quite deprived and these tend to be where the cheapest property can be found. They appeal to budget buy to let landlords and HMO landlords, however. Southend also has some attractive residential streets where house prices are well above the local average. Areas of Southend that have good access into Southend, good local schools and are within walking distance of the sea and beaches are likely to be most sought after and let at a premium.
Central Southend is a mixed retail, residential and commercial area. It offers flats and terraced houses and is a good value area with some of Southend's cheapest property prices.
Areas to the north of Southend itself include Prittlewell which was the original village from which Southend developed. Further out is the separate small town of Rochford in the Rochford District Council area. Rochford has its own amenities and is a popular residential spot. Further to the north Hockley benefits from a rural location and its own railway station making it a popular commuter location.
Locations to the north side of Southend benefit from their own train stations including Prittlewell, Southend Airport and Rochford. Southend Airport, Southend University Hospital and a number of business parks are on this side of the area boosting the demand for rented property.
Areas to the east side of Southend include North Shoebury, Shoeburyness, Southchurch and Thorpe Bay. These areas benefit from good access into Southend and also have their own train stations on the line into London. They are generally quieter residential areas with good access to the beaches, coast and countryside. Thorpe Bay is one of Southend's more sought after residential spots with older period houses with house prices well above the local average. Shoeburyness is a good value area. Further out the separate village of Great Wakering is a popular Southend commuter area.
Places to the west of Southend include Chalkwell, Daws Heath, Hadleigh, Leigh on Sea and Westcliff on Sea. These areas have their own local amenities, rail links and good road links to other parts of Essex using the A130, A127 and A13. There are some good value areas of Westcliff on Sea. Leigh on Sea has something of a hip, fashionable vibe and is sometimes dubbed the 'Shoreditch of Essex'!
Further out to the west is the separate town of South Benfleet. Further out to the north west is the separate town of Rayleigh. These are both within the Southend commuter area, have their own local amenities and good road and rail links for commuters outside the area. Rayleigh in particular has more expensive property overall than Southend with an average house price of £405,275 across the area.
Investors who are interested in Southend on Sea property investments might also want to look at property investments in other parts of Essex.
About Our Data
Note: Population estimates are based on information provided by Localstats. Current average asking prices are taken from HM Land Registry data and Zoopla. Buy-to-let yields by postcode are taken from Property.xyz.