Areas of Bolton: Buy-to-Let Property Investment Hotspots
Bolton still lives with its image of being a northern mill town. But present-day Bolton is a busy commercial centre with a wide range of industries and is a jobs hotspot. Better still Bolton benefits from being close by the economic powerhouse that is Manchester whilst still having property prices that could be a bit of a bargain.
Why Invest in Bolton?
Bolton's borough-wide population is around 288,000. It has grown fast in recent years and the latest estimates suggest Bolton will have a population of over 300,000 by 2043. That should mean strong demand for property to buy and property to rent in Bolton over the coming years.
Bolton is one of the boroughs which makes up Greater Manchester. Bolton is administered by Bolton Metropolitan Borough Council. Bolton is historically part of the county of Lancashire, however.
Bolton was traditionally a cotton manufacturing town. Today, Bolton's key sector strengths according to Invest in Bolton include manufacturing and logistics, professional services, creative and digital industries, retail and leisure, construction, science and R&D and green technology.
Bolton is home to a number of business parks that provide many jobs. Logistics North is said to be the biggest development of its kind in the north of England. Logistics North provides a distribution hub for major international names including Komatsu, MBDA UK, Aldi, Lidl, Amazon and Whistl. Logistics North has 3 million sq. ft. of grade A logistics and manufacturing space now completed and occupied with more planned. It provides many jobs for the local economy with 5,500 people employed on site.
Other significant Bolton companies include Stateside Foods and bakers Warburtons which has its headquarters in the town. The Royal Bolton Hospital also provides many jobs across the area.
A very good reason for investing in Bolton is its proximity to Manchester. Manchester is around 10 miles to the southeast of Bolton. Manchester is a fast-growing regional capital with many national and international companies operating in and investing in the city.
Bolton is a popular place to buy or rent with some commuters who work in Manchester as a result of its more attractive property prices. Bolton offers more for your money, and more space, than Manchester itself.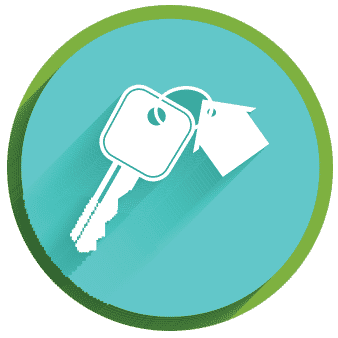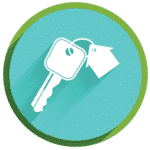 Access our selection of exclusive, high-yielding, off-market property deals and a personal consultant to guide you through your options.
Bolton has great transport links into Manchester and also right around the Greater Manchester area. Bolton train station to Manchester city centre takes around 20 minutes with five trains every hour. Bolton is on the A6, A58 and A666 roads and close to the M61, M62 and M60 motorways.
Bolton Council has ambitious plans which should bring around £1 billion investment to regenerate Bolton. The plans are designed to regenerate the town and make it more attractive as a place to live and work. They include new town centre homes and Bolton Victoria Square to redevelop the Crompton Place Shopping Centre.
There is also a £50m plan to transform Farnworth town centre. The plans include more than 200 homes, a mini-cinema, restaurants, a gym and a community hub. There are also plans for more regeneration in the district centres in Little Lever, Horwich and Westhoughton.
Bolton is the only Greater Manchester location other than Manchester and Salford to have a university. The University of Bolton was set up in 2005. It has invested in world-class facilities including a £31m health, leisure and research centre, £13m National Centre for Motorsport Engineering, a new business school and a law school. The university has around 6,000 students but has plans to grow student numbers to 20,000 in the future.
Students tend to prefer accommodation within walking distance of the Deane Road campus.
Sights in and around Bolton include Bolton Museum, Bolton Aquarium and the Octagon Theatre. The Albert Halls Bolton in Bolton Town Hall is a popular theatre, entertainment and conference centre.
Bolton is also known for Bolton Wanderers FC, one of the founding members of the Football League.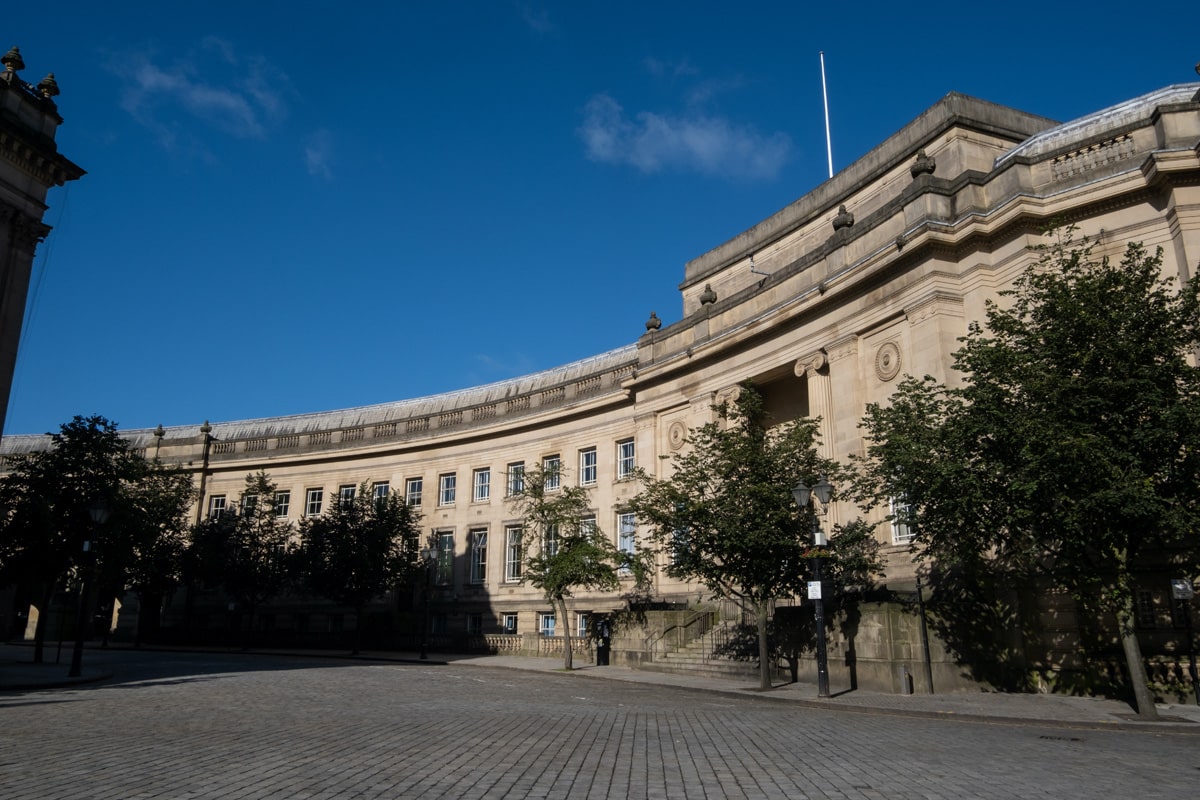 Property Values in Bolton
Bolton offers good value property investment opportunities. House prices in Bolton are well below the England national average house price and around 20% below the nearby city of Manchester.
According to HM Land Registry data, the average house price in England is currently around £265,000. The average house price in Bolton is £100,000 cheaper at around £164,200.
It is possible to find even cheaper property in Bolton. Zoopla listings show that it is possible to buy a buy-to-let in Bolton starting at around £30,000.
Research on property xyz suggests that property in Bolton BL4 has returned just over 37% growth over the past five years.
A recent press report has named Bolton as being in the top five property hotspots in Greater Manchester, based on searches for property to buy. The report says Bolton is also the second most popular place in Greater Manchester for renting a home based on searches for homes to rent. The report adds that Bolton scores highly for value for money and because it also particularly appeals to families.
Rental Demand in Bolton
The Bolton buy to let market offers opportunities to buy to let to local residents and those who come to work in the Bolton area. Bolton also has a small student accommodation market.
Home.co.uk's Bolton Market Rent Summary reports that the average rent in Bolton is £856 per month at the moment. Landlords across the Bolton area could expect to earn an average of £512 PCM for a one-bed property, £595 PCM for a two-bed property, £837 PCM for a three-bed property, £1,277 PCM for a four-bed property and as much as £1,987 PCM for a five-bed property in Bolton.
Bolton buy to lets offer property investors strong rental yields. Research on property xyz suggests that investors can find long let gross yields of 4.1% in the Bolton BL1 postcode area plus 4.8% in BL2, 5.4% in BL3, 4.9% in BL4, 3.6% in BL5, 4.3% in BL6 and 4% in BL7.
Investors can find information on letting yields for any area of the country using property xyz.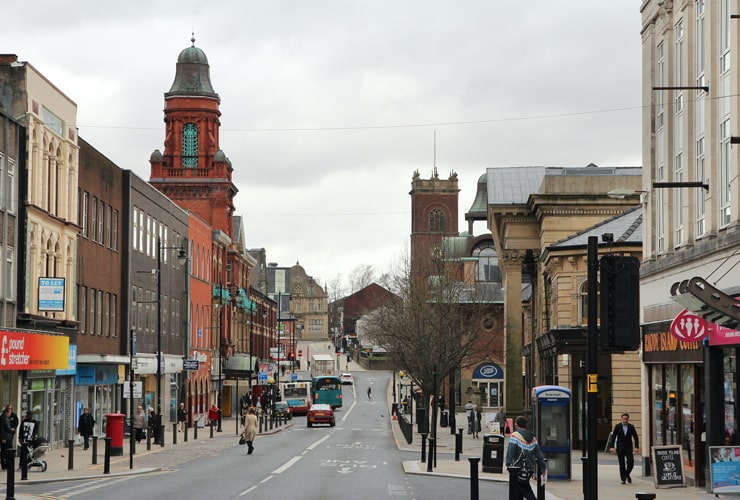 Property Investment in Bolton
Population: 288,000 approximately
Average House Price: £164,200
Bolton offers investors a wide range of property types but mainly traditional terraced houses and 20th-century suburban housing estates with detached and semi-detached houses and bungalows. Central Bolton and the inner suburbs are densely populated and urban. However, Bolton's outer districts offer lots of green space and country parks with a number of villages on the fringes of the West Pennine Moors.
North Bolton areas include Astley Bridge, Barrow Bridge, Bradshaw, Bromley Cross, Doffcocker, Eagley, Egerton, Halliwell, Horrocks Fold, Harwood Lee, Smithhills, South Turton and Toppings.
Areas to the north of Bolton don't have quite such good access for commuters and travellers as other parts of the town. The stations here only have an hourly service into Manchester. Some of these districts are rural or semi-rural and they are some of Bolton's most popular and higher-priced residential areas, however.
East Bolton areas include Breightmet, Darcy Lever, Harwood, Little Lever, Tonge and Tonge Fold. These areas have good access into Bolton as well as towards Bury and the M66. There are some good value property areas on this side of town.
South Bolton areas include Burnden, Great Lever, Kearsley, Over Hulton and the small town of Farnworth. These areas benefit from great road access around the region on the A666, M61 and M60. There are also train stations with services to Bolton and Manchester at Moses Gate, Farnworth and Kearsley and frequent bus services into Manchester. Royal Bolton Hospital is also located at Farnworth and provides many jobs.
Some of Bolton's cheapest property areas are on this side of the town.
West Bolton areas comprise Blackrod, Deane, Heaton, Horwich, Lostock, Markland Hill and Westhoughton.
Areas to the west of Bolton have good access to the M61 and A6. There are also local railway stations at Lostock, Westhoughton, Horwich Parkway and Blackrod offering services between Blackpool, Preston, Bolton, Manchester and Manchester Airport.
The small town of Horwich is a particularly popular Bolton residential spot thanks to its great transport links and also to places of employment such as the Horwich Loco Industrial Estate and Middlebrook Retail Park. The small town of Westhoughton across the M61 is also another popular residential spot offering its own local amenities and good access to places of employment in Bolton and nearby districts like Salford and Wigan.
About Our Data
Note: Population estimates are based on information provided by Localstats. Current average asking prices are taken from HM Land Registry data and Zoopla. Buy-to-let yields by postcode are taken from Property.xyz.