Areas of Ealing: Buy-to-Let Property Investment Hotspots
Ealing's claim to fame (or at least one of them) is for being the filming location for many stereotypically British films, often known as Ealing comedies. But there's nothing funny about Ealing from a property investment point of view. Ealing is a super-popular London suburban location with excellent access into central London. Property prices in Ealing are still just below the London average house price, offering great value property for buy to let investors.
Why Invest in Ealing?
Ealing is in West London around 10 miles west of central London.
Ealing is part of the London Borough of Ealing and is administered by Ealing Council. Ealing is the third largest London borough. The town of Ealing itself has a population of around 85,000 but the borough has a population of around 341,000.
Other towns in the London Borough of Ealing include Acton, Greenford, Hanwell, Northolt, Perivale and Southall.
Ealing developed fast in the 1800s when affluent Londoners began to move out of central London for more green space. Ealing is known as the Queen of Suburbs, since it is close to central London but has plenty of leafy streets, open areas and green space. Ealing's green space includes the well-known Ealing Common, Lammas Park and Walpole Park which is home to Pitzhanger Manor and Gallery, a typically English country house.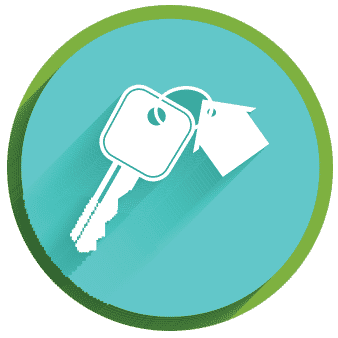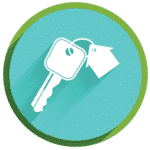 Access our selection of exclusive, high-yielding, off-market property deals and a personal consultant to guide you through your options.
Ealing has excellent transport links, making it a favourite London commuter location. Ealing borough is served by the London Underground Central Line, Piccadilly Line and District Line and the London Overground. It has national rail services into London and to Slough, Reading, Oxford, Bristol and elsewhere.
Ealing Broadway station is a key London transport hub. It has services on the London Underground and Great Western mainline to London Paddington. Ealing Broadway to Paddington takes as little as 7 minutes on the fastest train. Ealing Broadway is within Zone 3 of Transport for London's zonal fares map which makes commuting very affordable.
Ealing will become even better connected once the Elizabeth Line (or Crossrail) opens in 2022. The Elizabeth Line will take commuters right into central London, the City of London and Heathrow Airport from stations at Ealing Broadway, West Ealing and Hanwell. This could cause property prices in the area to rise as Ealing will be even more commutable to more parts of London.
A new HS2 station is being built at Old Oak Common just outside the Ealing boundary. So longer term it will be possible to get fast trains to the Midlands and north of England from the Ealing area.
Ealing has good connections to the A406 North Circular Road, M4 and A40 Western Avenue offering road connections into central London. Ealing is around 8 miles from Heathrow Airport.
Although Ealing is a favourite London residential area it also has its own local industries with large employers providing many jobs in the area. Park Royal Industrial Estate is one of Europe's largest industrial estates, partly in Ealing borough. Park Royal Industrial Estate is home to around 1,700 businesses with over 43,000 people working there.
Ealing is also home of Ealing Studios, said to be the oldest film studios in the world, which is an important UK centre for TV and film production. As well as being home to Ealing comedies of the past, famous films and TV programmes which have been produced at Ealing Studios include Doctor Who, Monty Python's Flying Circus, Notting Hill and Downton Abbey.
The University of West London (UWL) has a campus at Ealing, so there could be opportunities for student buy-to-lets here too.
Although other west London suburbs are thought of as posher, The Times says that Ealing is one of the best places to live in the UK thanks to leafy streets, parks aplenty and trains to everywhere!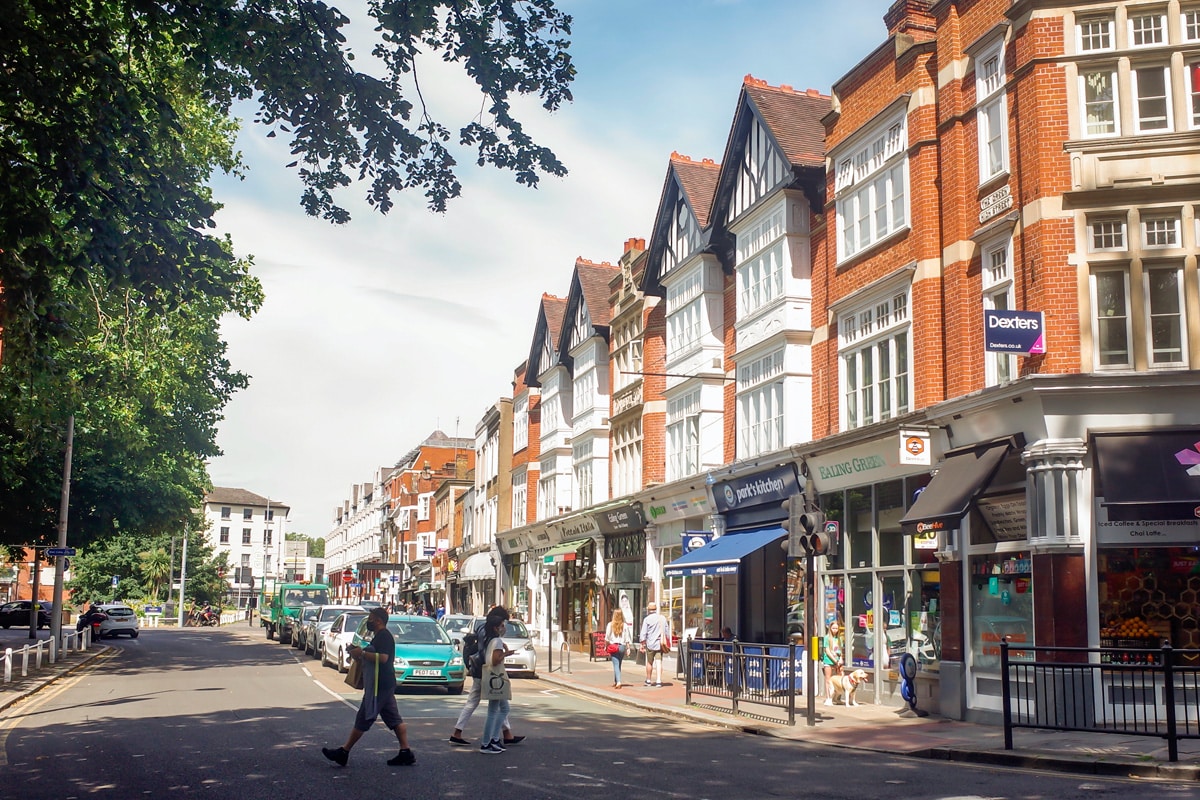 Property Values in Ealing
Although Ealing is not the cheapest London borough it is far from the most expensive. Ealing represents good value for property buyers and investors, especially when compared to some nearby areas such as Hammersmith, Chiswick and Kew.
The average property price in Ealing is currently around £467,720 according to HM Land Registry data. That means Ealing property prices are slightly less than the London average of around £472,500.
Zoopla and Rightmove show that property investors can find cheap investment property in parts of Ealing. Although some areas of Ealing have multi-million-pound luxury properties it's possible to find a property in Ealing from around £100,000.
Rental Demand in Ealing
Ealing has a very varied letting market. As well as local residents and those who move here to work at Park Royal Industrial Estate Ealing is an attractive place to live for those who work in central London but are looking for more space and more affordable house prices and rents.
Home.co.uk's Ealing Market Rent Summary gives information on the level of rents Ealing landlords might be able to earn. It says that the average monthly rent in Ealing is currently £1,788. Their figures show that average rents for different types of houses or flats in Ealing are: £1,355 PCM for a one-bed property, £1,887 PCM for a two-bed property, £2,763 PCM for a three-bed property, £2,717 PCM for a four-bed property with a five-bed property potentially earning £3,839 PCM on average.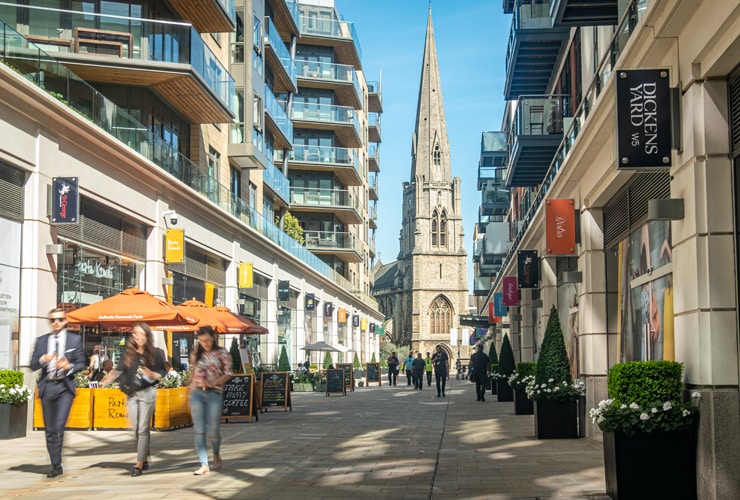 Property Investment in Ealing
Population: 85,000
Average House Price: £467,720
Ealing offers investors a range of property types but detached houses, semi-detached houses and terraces from the Victorian and Edwardian periods through to the 1920s and 1930s are typical of the Ealing area. Ealing includes some expensive streets as well as some good value areas. Here's a quick guide to some of the places to buy to let in Ealing.
Ealing town centre is the area around Ealing Broadway. This area benefits from great rail links into London at Ealing Broadway station and great local amenities including major stores and independent shops too. It also offers a good selection of pubs, bars and eateries on the doorstep. The area has seen lots of regeneration in recent years and has become a popular place for city living, especially with commuters and professionals.
Investors in central Ealing can choose from traditional terraced properties and flats but there are also some city living type apartment blocks and more are planned.
North Ealing districts around what is sometimes known as Ealing's 'Golden Triangle' include Montpelier, Pitshanger or Pitshanger Village and Brentham Garden Suburb heading out towards Perivale. This is one of Ealing's most upmarket residential areas and very popular with families thanks to good schools, the large Pitshanger Park, leafy streets and many large houses with gardens. This part of Ealing doesn't have quite such good access to rail and tube connections, however.
East Ealing comprises Ealing Village, the famous Ealing Common, Hanger Hill and Haymills Estate stretching out towards Acton across the A406 North Circular Road. These areas have great access to tube stations at North Ealing, West Acton and Ealing Common and are convenient for access to Park Royal Industrial Estate for tenants who work there.
South Ealing, stretching down towards Little Ealing and Brentford, is a popular, in-demand residential location thanks to its good transport links. It offers a variety of property types and lots of buy-to-let potential. The B455 makes it easy to get either to Ealing Broadway, South Ealing or Northfields stations. Key places here include the University of West London, the London College of Music UWL, MetFilm School, Ealing Green College and Ealing Studios.
West Ealing districts include West Ealing, Hanwell and Northfields to the south-west of the district. Hanwell and Northfields have a suburban villagey atmosphere with their own shops and services and are popular family areas. West Ealing is a mixed residential and commercial area which tends to offer smaller properties and is a good value property area compared to much of Ealing.
On Ealing yields, most of Ealing is covered by the W5 postcode area although part of Ealing is also covered by other postcodes including W3, W13 or NW10. Gross average yields in these areas are in 3.4% in W3, 3% in W5, 2.8% in W13 and 3.3% in NW10 according to Property.xyz.
About Our Data
Note: Population estimates are based on information provided by Localstats. Current average asking prices are taken from HM Land Registry data and Zoopla. Buy-to-let yields by postcode are taken from Property.xyz.