Areas of Waltham Forest: Buy-to-Let Property Investment Hotspots
The first thing to know about Waltham Forest is that it's (mostly) not a forest! But Waltham Forest is known for offering more space – and better value – than inner London, alongside great access into the capital. That makes Waltham Forest a popular choice for buyers, tenants and investors alike.
Why Invest in Waltham Forest?
The London Borough of Waltham Forest is in north east London. Waltham Forest is part of the Waltham Forest council area. It has a population of around 270,000 people.
There are three main parts to Waltham Forest borough: Walthamstow which is the administrative centre of the borough, Chingford, and the Leyton and Leytonstone area.
Waltham Forest is covered by three London postcodes: E4, E11 and E17.
The southern part of Waltham Forest is more urban and more densely populated. The northern and central parts are more suburban with more green space.
Epping Forest, which is London's largest open space, is partly within Waltham Forest. The borough also fringes the Lea Valley and River Lea which provides more open space including Walthamstow Marshes, Hackney Marsh and Lea Valley Park.
Many parts of Waltham Forest have really good transport connections into central London and the City using the London Underground's Central Line and Victoria Line, mainline rail and London Overground rail services. Waltham Forest is mainly located in Zones 3, 4 and 5 of Transport for London's zonal fares system.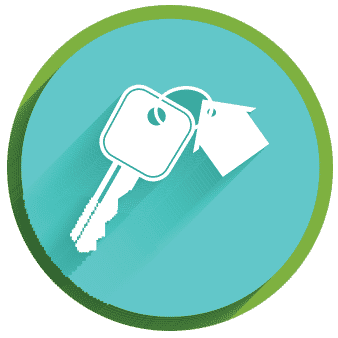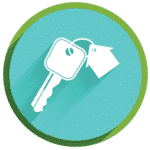 Access our selection of exclusive, high-yielding, off-market property deals and a personal consultant to guide you through your options.
Waltham Forest also has good road connections to the A406 North Circular Road, the A12 and the M11 motorway.
According to the local authority, the largest industry in the borough is construction, followed closely by professional, scientific and technical and retail. Whipps Cross Hospital is a major London hospital providing many jobs.
Waltham Forest Council has a number of regeneration projects aimed at improving parts of the borough which could benefit the property market here. Key schemes include Fellowship Square regeneration, Lea Bridge Station regeneration, Whipps Cross Hospital regeneration and the restoration of the historic Grade II* EMD cinema in Walthamstow into a 950-seat live performance venue. Five hundred new town centre homes could be built as part of the Walthamstow Mall regeneration.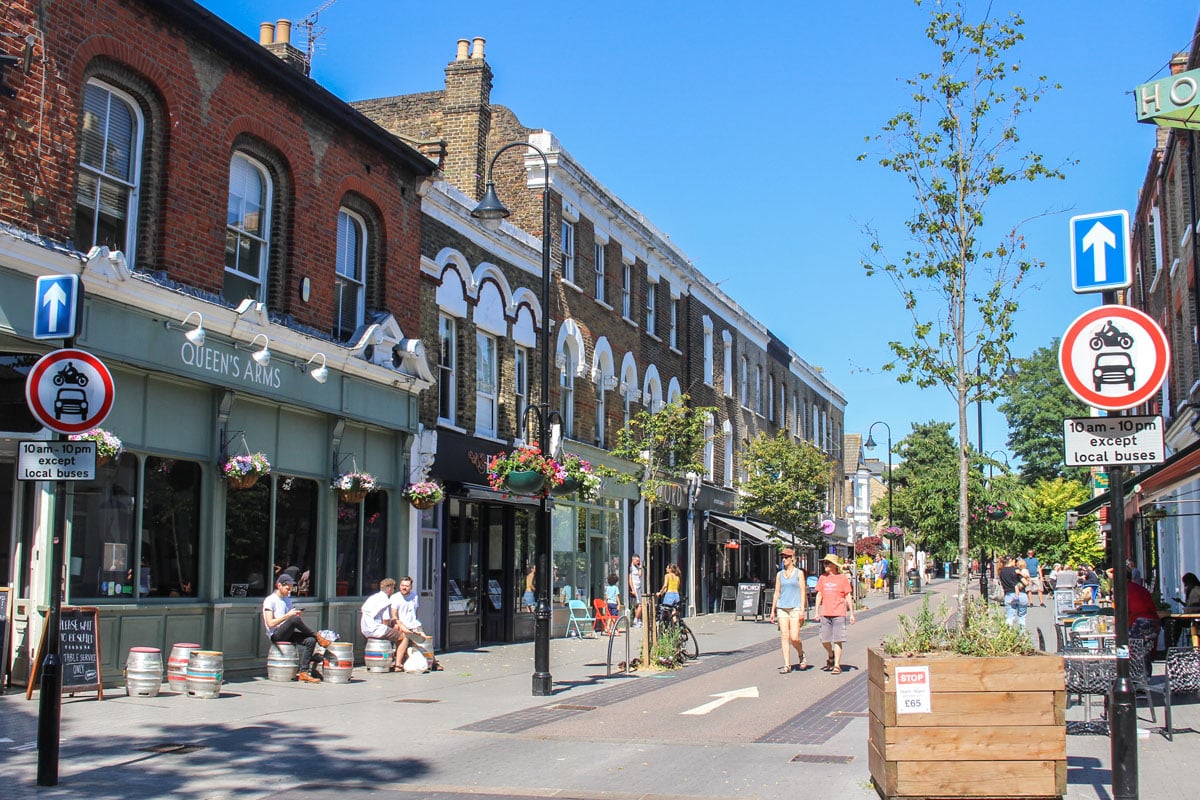 Property Values in Waltham Forest
North London is can be an expensive part of London in which to buy or invest in property. However, Waltham Forest is one of the more affordable north London boroughs. Waltham Forest property prices are still slightly lower than the London average.
The average property price in the London Borough of Waltham Forest is currently around £501,000 according to HM Land Registry. This compares to the London average house price of approximately £518,000.
Investors can still find some cheaper buy-to-let property investments in Waltham Forest too. Zoopla says that Waltham Forest house prices start at around £130,000.
Where are the cheapest areas of Waltham Forest? Where are the most expensive areas of Waltham Forest? According to Rightmove the most expensive area of Waltham Forest is Sewardstonebury and the cheapest part of Waltham Forest is Leyton Marshes.
How much can I make from property investment in Waltham Forest? Past property price rises shouldn't be taken as an indication of future price rises but Waltham Forest property investors have enjoyed good capital appreciation in the past. Research on property xyz suggests that property in Waltham Forest has offered around 16% growth over the past five years.
Rental Demand in Waltham Forest
The property rental market in Waltham Forest is mainly for locals and commuters. To appeal to London commuters a buy-to-let needs to be close to a tube or rail station, however.
How much can Waltham Forest landlords earn from a rental property? Actual rents depend on the type of property and location. However, figures from Home.co.uk's Walthamstow Market Rent Summary suggest that the average monthly rent in the Walthamstow area of the borough is currently around £1,762.
Their statistics say that average rents for different types of houses or flats in Walthamstow are currently: £1,423 PCM for a one-bed property, £1,607 PCM for a two-bed property, £2,282 PCM for a three-bed property, £2,628 PCM for a four-bed property with a five-bed property potentially earning £2,840 per month in rent on average. (Achievable rents and rents for different parts of the borough should be checked with a local letting agent.)
What are Waltham Forest property yields like? Yields in Waltham Forest for a long let are 3.1% on average according to property.xyz. Some areas of Waltham Forest can offer up to a 5.2% letting yield.
Landlord licensing in Waltham Forest. Landlords who want to buy or set up a HMO or house in multiple occupation in the area will need a HMO licence.
Waltham Forest is covered by an Article 4 direction which means that all new HMOs need planning permission.
Most areas of Waltham Forest, except Hatch End and Endlebury, are subject to selective licensing which means that all rental properties in those areas need a licence.
You can find out more about all the licences needed from the London Borough of Waltham Forest website, here.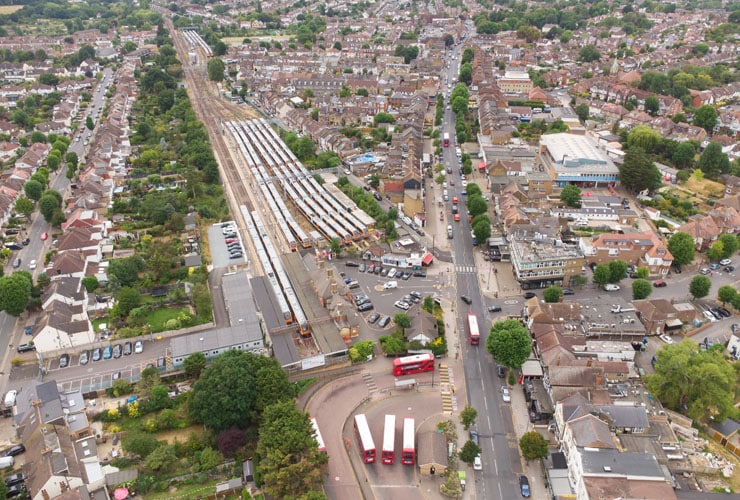 Property Investment in Waltham Forest
Population: 270,000 approximately
Average House Price: £501,000
Like many outer London boroughs, Waltham Forest has a very mixed property market. The outer districts like Chingford are very suburban and tend to have larger, more expensive properties. The inner districts like Leyton and Leytonstone are more densely populated and urban with traditional terraced houses and flats that can offer good opportunities for investors.
Many parts of Waltham Forest are popular with young families moving out of more central areas of London in search of lower prices and rents and more space.
Chingford is a town in the north of Waltham Forest borough with a population of around 66,000. It has its own shops and amenities. Chingford has a train station with four trains hourly into London Liverpool Street taking under 30 minutes making it popular with London commuters. It also has good access to the rural areas in Epping Forest too.
Chingford residential suburbs include South Chingford, Chingford Green, Chingford Hatch and Friday Hill. Sewardstonebury is to the north of the town on the fringe of Epping Forest. It is an upmarket residential spot with high property prices.
Highams Park and Hale End are suburbs to the south east of Chingford. Highams Park has its own railway station with a 25-minute journey into Liverpool Street.
Leyton and Leytonstone are in the south of Waltham Forest borough closer to London itself. They are more densely populated parts of the borough. They have an extensive range of shops and other amenities plus good train, tube and bus links into the City of London, the East End and nearby centres such as Walthamstow, Stratford and Barking. They also have good road links via the A12.
Leyton and Leytonstone were historically lower-priced parts of London. However, prices and rents have risen in recent years as they have become popular with those looking to move out of nearby, more expensive areas such as Hackney. It is still possible to find good value streets in the area, however. (Average Leytonstone property prices are around 5% higher than in Leyton.)
Walthamstow is the largest town in the borough and has a population of around 110,000. It is the main commercial centre and has good rail and bus services to central London. Walthamstow Central has both train and tube links into the City and West End.
Walthamstow used to be an inexpensive area of London. It has become very popular with London commuters in recent years which has pushed prices and rents up, although it is still possible to find good value in the Walthamstow area. There are some expensive streets around Walthamstow Village and Upper Walthamstow. Higham Hill is in the north of Walthamstow and is generally a lower-priced property area.
Property investors who are interested in investing in Waltham Forest property may also be interested in other nearby areas: