Buying Off-Market Property: A Guide for Investors and Landlords

by Property Investments UK

The Property Investments UK editorial team have been researching and writing about the UK's property market for more than a decade.
Buying property off-market is an interesting alternative to buying property on-market. In this guide we will look at what off-market property is, what are the pros and cons of it, and at how to buy off-market property.
What is Off-Market Property?
Most property for sale is offered openly via methods such as estate agents, property portals or property auctions. However, an off-market property is a property which is not being openly offered for sale on the market whether through an estate agency or any other method.
The off-market property market is sometimes called the 'secret property market'.
How Much Property is Sold Off-Market?
Off-market property sales are a larger portion of the market than is often realised. Research by Hamptons says that there were more off-market sales recorded in Q1 2021 than in any quarter since 2007 and that it's a trend that's happening both in and outside London. A record one in five homes sold in the capital changed hands off-market.
Off-market property is not the same as off-plan property. Off-plan property is property which is offered for sale before it is built. Occasionally off-plan property may be sold off-market, however.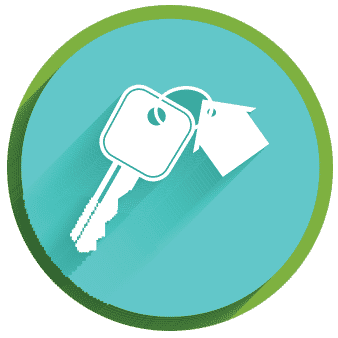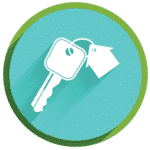 Access our selection of exclusive, high-yielding, off-market property deals and a personal consultant to guide you through your options.
Why Sellers Might Sell Off-Market
Selling property off-market offers sellers a confidential transaction. Few people will know that their property is up for sale. Off-market sales are sometimes used by people who would prefer that their business contacts, creditors, ex-partners or neighbours and others do not know that their house is up for sale.
Celebrities, high-profile figures and high net-worth individuals (HNWIs) sometimes sell off-market for reasons of confidentiality.
Selling off-market means that vendors don't have to deal with potentially large numbers of buyers, a large number of viewings and negotiations with many buyers.
Some off-market sellers do so to avoid estate agents' fees or because they do not want to deal with estate agents.
Selling off-market avoids putting a seller's asking price in the public domain, which can be a benefit to some sellers. (When a property is listed on portals like Rightmove or Zoopla the asking price is available to anyone and can be recorded for future use. With an off-market sale the sale price will not be publicly available until the sale is completed and it is recorded at HM Land Registry.)
Another reason for off-market property selling is that an owner might not be sure that they want to sell and are just testing the market. In other words, offering a property off-market may be a pre-marketing exercise.
In some cases, a seller might know that a particular buyer is very interested in buying their property. So they feel there is no need to offer it on market. This can happen if their property is an unusual or unique one.
In other cases, a property owner might have had no intention of selling at all. But they sell because they receive an off-market offer that is too good to refuse.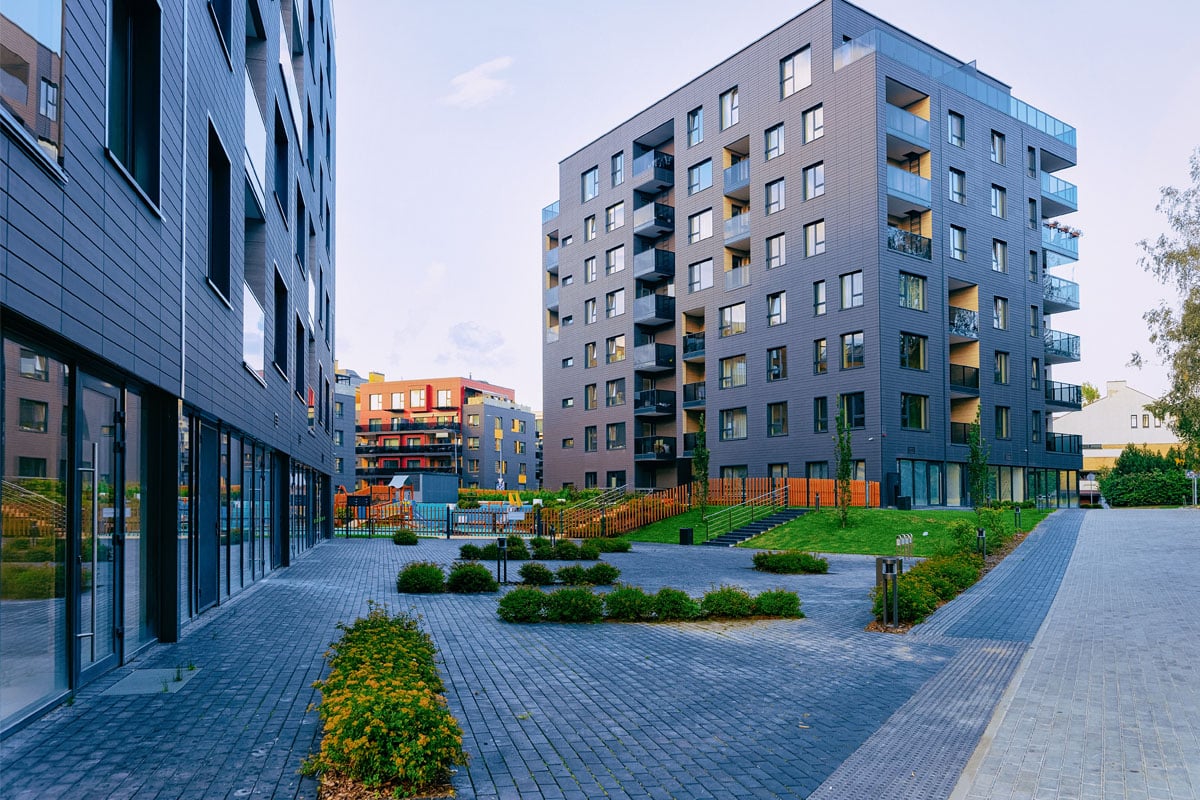 Why Do Buyers Buy Off-Market?
Perhaps the main reason that buyers look to buy off-market is that they can get an opportunity to buy a property that is not being offered on the open market.
Buying off-market means there is less (or even no) competition from other buyers. The whole process should be much less stressful. It avoids the process of offers and counter offers which draws out the sales process.
This means that buying off-market can be a particularly useful technique in a hot property market when there is intense competition for every property on the market.
Another very good reason why buyers look to buy off-market is in the hope of buying a property they want at a good price – and potentially below market value.
As is the case for sellers, buyers also appreciate the confidentiality that buying off-market can offer them. It is sometimes the case that when an affluent buyer or investor is known to be in the market to buy it can serve to push asking prices up. This is avoided when property is bought off-market.
Advantages
Buyers of off-market property have access to a much wider choice of properties. This might include unusual or unique properties that rarely come up for sale.
Buying off-market allows buyers to circumvent the way the property market normally works. This could allow them to buy at a better price.
Buying off-market can be quicker. A sale can be agreed upon in days or even hours.
Buying and selling off-market could minimise the chances of a sale falling through. It could also minimise the risk of gazumping.
Valuations
The main problem with buying and selling property off-market is that it is difficult if not impossible to establish true market value.
When a property is offered for open market sale the true market value is established by promoting the sale for a period and waiting to see what (if any) offers come in. True market value is established by finding the price at which willing buyers are willing and able to proceed at that point in time. If several buyers are willing and able to buy the property competition to buy may push up the market value of the property.
It is very difficult to value a property accurately for an off-market sale. Sellers can simply name their own price, and buyers can simply state what they are willing to pay.
Perhaps the major disadvantage with off-market property transactions is that it is possible for buyers to pay much more than a property's true market value. It is possible for sellers to sell their property for much less than it might raise in an open market sale too.
Risks
There is a risk, albeit small, that a fraudulent or dishonest seller could take advantage of the fact that the sale is being conducted off-market.
It is especially important to take legal advice when buying off-market property.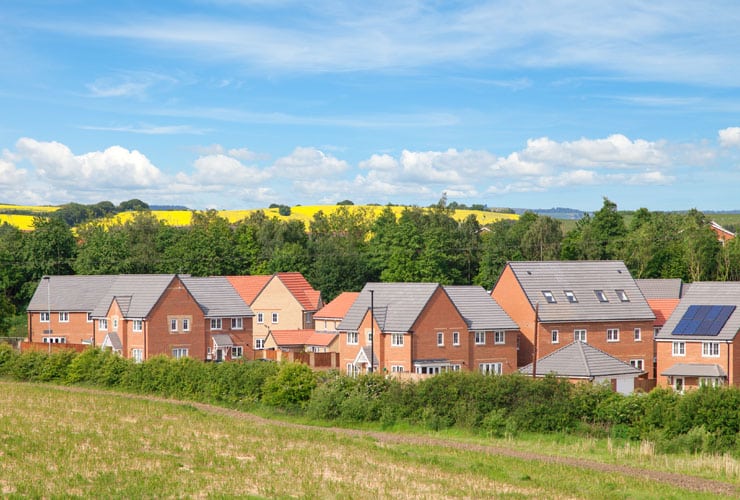 How to Sell a Property Off-Market
It can be more difficult to sell a property off-market than on the open market. By definition, an off-market property sale cannot be openly advertised on the market.
Estate agents and off-market property. Estate agents usually operate by openly offering your property on the open market. However, it may be possible to ask an estate agent to offer a property for sale to selected buyers who are registered with them without advertising it as for sale on the wider market as such.
Word of mouth. You could tell family, friends, work colleagues and business contacts that you want to sell your property and ask them to spread the word for you.
House buying services. One way of selling a property off-market is to offer it to a house-buying service.
How to Find Them
It can be quite difficult to find an off-market property to buy. By definition, you will not find off-market property advertised for sale at estate agents, on a property portal, or at a property auction for example.
Do estate agents sell off-market properties? Not usually, but it is still worth checking with local estate agents, however. They may know of a property that is available for sale off-market, or properties that owners might be interested in selling.
Landlords and investors. It can be worth approaching landlords, especially large portfolio landlords and property investment companies. They may own properties they are interested in selling even though they are not being offered for sale as such.
Developers. Developers, including new build housing developers, may also sometimes have properties available for sale off-market.
Word of mouth. You could tell family, friends, work colleagues and business contacts that you want to buy a property and ask them to spread the word for you.
Advertising to buy off-market property. You can also advertise for 'property wanted to buy' to attract would-be off-market sellers. Just because off-market properties are not openly advertised for sale does not mean you cannot openly advertise to buy them. Methods to use include advertising in online and offline newspapers and magazines. Social media, such as Facebook, may also be used.
A direct approach to owners. You can also consider making a direct approach to the owners of any properties you are interested in buying. The owner's name and contact details for any property can be obtained by buying a copy of the title register from the HM Land Registry. Although the chances of success may be low this can be a further source of off-market property.
How to Buy an Off-Market Property
Here are some points to bear in mind once you have found a property you are interested in buying on an off-market basis:
Valuation. Try to ascertain an accurate market value before making an offer. It can be difficult to ascertain true market value when a property is not offered on the open market. Look at actual selling prices of comparable properties in the area, if any, as a guide.
Information. When a property is offered off-market there may well be no online listing or sales brochure available. You may need to ask for any photos, videos, a floor plan, room measurements and other information that you need to reach a decision.
Viewings. Can you still view an off-market property? Yes, you can (and should) view a property you are thinking of buying off-market – assuming the vendor is agreeable.
Finance. Is it possible to get a mortgage on an off-market property? Yes, it should be possible to obtain a mortgage on a property bought off-market on the same basis as any other property. Note that the amount of finance available will normally be based on the lender's valuation.
Legals. How do I buy an off-market property? Conveyancing is carried out in the same way for on- and off-market purchases. You can use a solicitor or license.