Areas of Croydon: Buy-to-Let Property Investment Hotspots
Croydon is part of London but has something of an unfashionable image. Croydon was known for many years as being a concrete jungle. But modern Croydon is changing fast. It's reinventing itself as a new, ambitious, vibrant part of London. One thing that hasn't changed though is that Croydon is one of the cheapest parts of London for property investors, offering excellent value for money.
Why Invest in Croydon?
Croydon is in south London. Croydon is part of the Greater London area and is within the London Borough of Croydon.
Croydon is the second largest London borough and has a population around 385,000. The Croydon population is expected to exceed 430,000 over the next decade.
Croydon was once a quiet Surrey market town. The town was greatly expanded in the 1950s and 1960s as an overspill town for London. Many then-futuristic concrete buildings were built and Croydon gained its grey, depressing concrete jungle reputation.
Croydon has excellent transport links making it popular with London commuters and those who work around south-east England. Central London stations Victoria and London Bridge can be reached in 15 minutes from East Croydon railway station while London Overground and Thameslink offer services around the region. There are also railway stations at South Croydon and West Croydon.
Croydon has its own tram network, London Trams. London Trams has 39 stops around Croydon and also connects the town centre with New Addington, Beckenham and Wimbledon.
The town is also close to the M25 London Orbital motorway and to London Gatwick airport. London Gatwick from Croydon takes just 14 minutes by train, with trains running every few minutes at peak times.
Croydon has a mainly service-based economy. It has a growing reputation as a digital and tech. hub and for new start-up businesses. Croydon has been called The Silicon Valley of South London. Croydon is an Opportunity area under the London Plan and has been designated as a Growth Zone. The local authority has a strategy aimed at attracting new business and investment to the town, to improve the public realm and encourage more people to come and live in Croydon.
Large organisations located in Croydon include HMRC, the Home Office, Superdrug, IKEA, AIG Europe and EDF Energy.
Croydon has been undergoing a transformation in recent years. There's been lots of regeneration here and more work is planned to help modernise and update the town. Many of the dated 1960s buildings have been demolished or upgraded to new uses and new high rise buildings are being built helping to give Croydon a new 'mini Manhattan' look!
The long-term regeneration of Croydon town centre is being supported by a grant from the Mayor's of London's Regeneration Fund of £23m, plus over £26m of match funding from Croydon Council and others through the Connected Croydon Programme.
The development plans for Croydon include new retail and leisure amenities, new hotels, 2.8 million sq.ft. of Grade A office space and 10,500 new homes. Ruskin Square is a major new commercial development, already home to HMRC, and which is being developed further. It will be an employment hub for thousands of people.
Although it is easy to get into London there are plenty of things to see and do in Croydon itself. Croydon attractions include Boxpark, Surrey Street market – which is London's oldest street market, the David Lean Cinema, the Museum of Croydon, Wandle Park, Croydon Minster and the historic Croydon Airport – the world's first modern airport terminal. Fairfield Halls is an arts, entertainment and conference centre in Croydon where many famous acts have performed over the years. Crystal Palace FC also plays at Selhurst Park in Croydon.
Croydon also has a growing, arts, music and cultural reputation. A claim to fame here is that rapper, singer and songwriter Stormzy is from Croydon.
Croydon isn't a university town... yet. London South Bank University is planning to open a new campus in Croydon in 2021. There could eventually be around 1,000 students based in Croydon, creating a new demand for student accommodation in the area.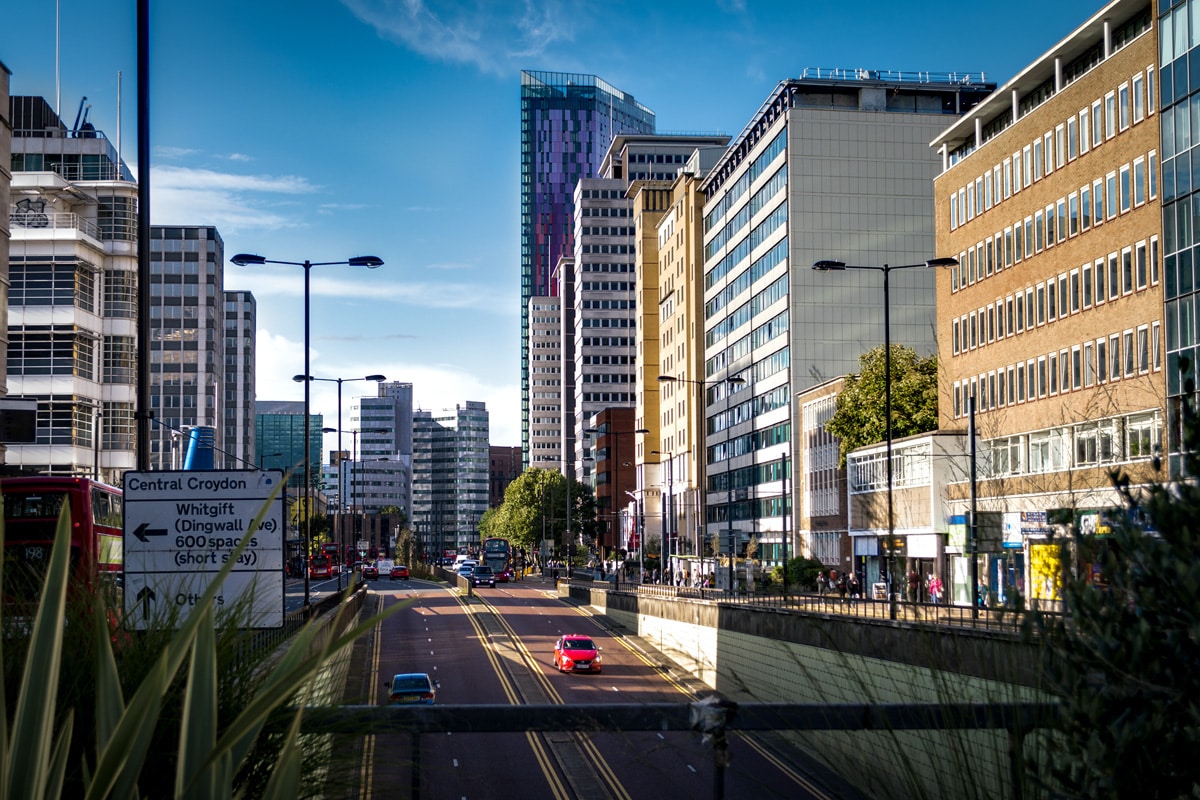 Property Values in Croydon
The Greater London area, of which Croydon is a part, is the most expensive part of the UK for property investors. However, the figures show that Croydon is the third cheapest London borough in which to buy a property. The average property price in Croydon is currently around £367,500 according to HM Land Registry data.
Zoopla and Rightmove show that property investors can find cheap investment property in Croydon, compared to much of London. House prices in Croydon start at just over £100,000 which is less than a quarter of the average London property price.
This report from Homes and Property claims that Croydon (as well as Haringey) are among the best London areas to buy in for future growth.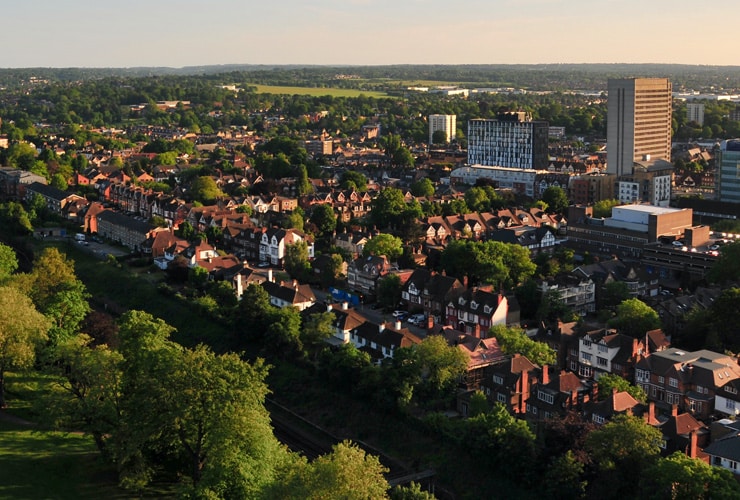 Rental Demand in Croydon
Home.co.uk's Croydon Market Rent Summary gives information on the level of rents Croydon landlords might be able to earn. It says that the average monthly rent in Croydon is currently £1,240. Their figures show that average rents for different types of houses or flats in Croydon are: £1,066 PCM for a one-bed property, £1,393 PCM for a two-bed property, £1,679 PCM for a three-bed property, £1,917 PCM for a four-bed property with a five-bed property potentially yielding £2,750 PCM, on average.
On the yields, Croydon can offer for property investors Liveyield report that yields in the area are 4.3% - 4.5%.
Croydon introduced borough-wide selective licensing by way of its Croydon Private Rented Property Licence (CPRPL) scheme in 2015. This meant that all landlords renting out property in Croydon required a licence with the scheme lasting for five years. A new licensing scheme will take effect in early 2021. More information here.
HMO investors should know that Croydon Council has introduced an Article 4 direction in some parts of its area. You will need planning permission to convert small properties into houses of multiple occupation (HMOs) in Croydon. You will need planning permission to change a building's use from office to residential accommodation in the Croydon Opportunity Area. More information can be found from Croydon Council, here.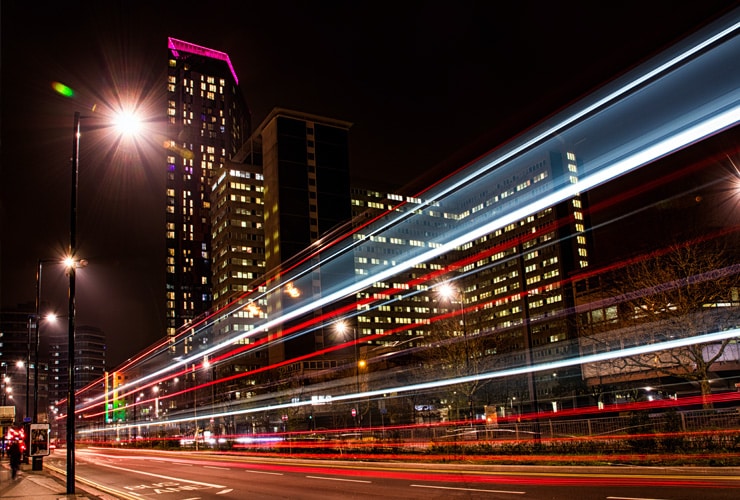 Property Investment in Croydon
Population: 385,000
Average House Price: £367,500
Here's a guide to some of the places to buy property in and around Croydon.
Croydon town centre has suffered from a reputation as a grim, 1960s 'concrete city' with offices and retail amenities but not a place anyone would choose to live. That's all changing now, with several city living type developments having been built over recent years and more planned.
Apart from great local amenities, the big advantage of living in Croydon town centre is fast access into central London, or almost anywhere around London, using East Croydon station. That makes it a really promising place to buy to let to those who want to commute into London.
Investors in central Croydon will find new build apartment blocks as well as some traditional terraces on the fringes of the town centre. It's generally a good value property area.
North Croydon areas include Broad Green, Thornton Heath, Selhurst, Norbury, Norwood New Town and South Norwood. Also to the north of Croydon are areas such as Upper Norwood and West Norwood, which run into other London boroughs like Lambeth, Southwark and Bromley.
These areas are the closest areas of Croydon to central London. They're densely populated, noisier and busier and feel very much like part of London. They offer good access to stations at West Croydon, Selhurst, Thornton Heath and Norbury. The large Croydon University Hospital is also on this side of town. North Croydon tends to be a good value part of Croydon. It's popular with buyers and tenants who want or need to live in London but can't stretch to central London prices and rents.
East Croydon areas include Addiscombe, Addiscombe West, Shirley, Shirley Oaks and Long Lane Wood. These areas are more suburban parts of Croydon with South Norwood Country Park and Lloyd Park providing green space. Further out Addington and New Addington are semi-rural in parts but are on the London Trams network with services into Croydon and also through to Wimbledon.
This part of Croydon has a mixed property offering, with some good value areas as well as more upmarket spots. Attractive areas for buy to let here include those locations with good access to East Croydon station and Norwood Junction station and stops on the London Trams network.
North and East Croydon districts, which fall within the Croydon CR0 postcode area, offer investors around a 4.5% yield. If in the CR7 postcode a slightly higher yield of 4.8% could be possible.
South Croydon areas include South Croydon itself plus Selsdon, Sanderstead, Kenley, Coulsdon and Old Coulsdon and the separate small town of Purley. While the north part of this area is very urban the southern parts are semi-rural in parts and don't feel like part of London. They border Surrey and are some of Croydon's favourite upmarket residential areas. Croydon property prices tend to be higher here with some very expensive areas.
Investors looking to buy to let on the south side of Croydon should bear in mind that places with access to stations especially those on the London – London Gatwick Airport – Brighton mainline tend to be very popular. However, some of these areas offer access to the M25 London Orbital motorway too, making them attractive to those who travel around the south-east by road.
South Croydon areas that fall within CR2 will offer a 4.3% yield. Further out CR3, CR5, CR6 and CR8 will be around 4% on average depending on areas.
West Croydon areas include Waddon and Old Town, the original old town centre of Croydon. These are mixed commercial and residential areas. They offer good access into Croydon itself and some parts are also served by London Trams with services through to Wimbledon and connections to national rail services. West Croydon offers traditional terraces and apartments and is a good value property area.
About Our Data
Note: Population estimates are based on information provided by Localstats. Current average asking prices are taken from HM Land Registry data and Zoopla. Buy to let yields by postcode are taken from Liveyield.