Areas of Newham: Buy-to-Let Property Investment Hotspots
Newham is a typical East London district. But it has undergone a massive amount of change and regeneration in recent years. One thing about Newham hasn't changed though: It's still a very good value part of London for property buyers and investors.
Why Invest in Newham?
The London Borough of Newham is a densely populated East London borough. It has one of the highest populations of any London borough. Newham is also a busy commercial area with many businesses located here.
Local services in Newham are provided by Newham Council.
Areas of Newham include Beckton, Canning Town, Custom House, East Ham, Forest Gate, Manor Park, North Woolwich, Plaistow, Silvertown, Stratford, Upton Park and West Ham.
Newham is covered by the E3, E6, E7, E9, E10, E11, E12, E13, E14, E15, E16, IG1 and IG11 postcodes.
Newham is one of the best-connected places in London. As well as extensive London Underground, Docklands Light Railway (DLR) and London Overground rail services there are national rail services including from Stratford (London) station. Newham has great connections to the new Elizabeth Line with stations at Custom House, Forest Gate, Manor Park, Maryland and Stratford.
London City Airport is also located in Newham.
Newham will be even better connected in the future. The new Silvertown Tunnel to link Silvertown to South London under the River Thames should open in 2025.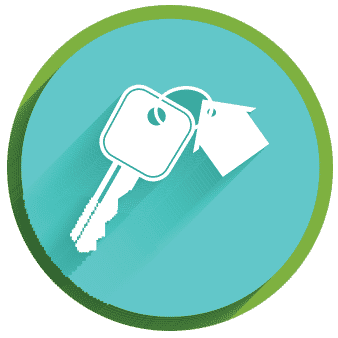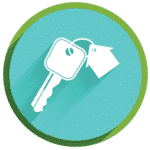 Access our selection of exclusive, high-yielding, off-market property deals and a personal consultant to guide you through your options.
The area around the Queen Elizabeth Olympic Park in Stratford, the main venue for the 2012 Olympic Games, has seen extensive regeneration in recent decades. The area has better infrastructure, new housing, commercial space, schools and public amenities and more are planned making it a more popular place to live.
Other key sites in Newham include the London Stadium, home to West Ham FC and a venue for events, the Westfield Stratford City shopping centre, the ExCel London convention and events venue, and the new City Hall, London.
Newham also has a student sector offering opportunities for student buy-to-lets. The University of East London (UEL) has two campuses in Newham at Stratford and at the Royal Albert Dock.
Newham is a growing borough. Major regeneration is underway in the former Royal Docks area in the south of Newham borough. Billions of pounds are being invested into the area to create a whole new city district here. There will be up to 30,000 new homes, business space, amenities and public transport links. The area is also an Enterprise Zone.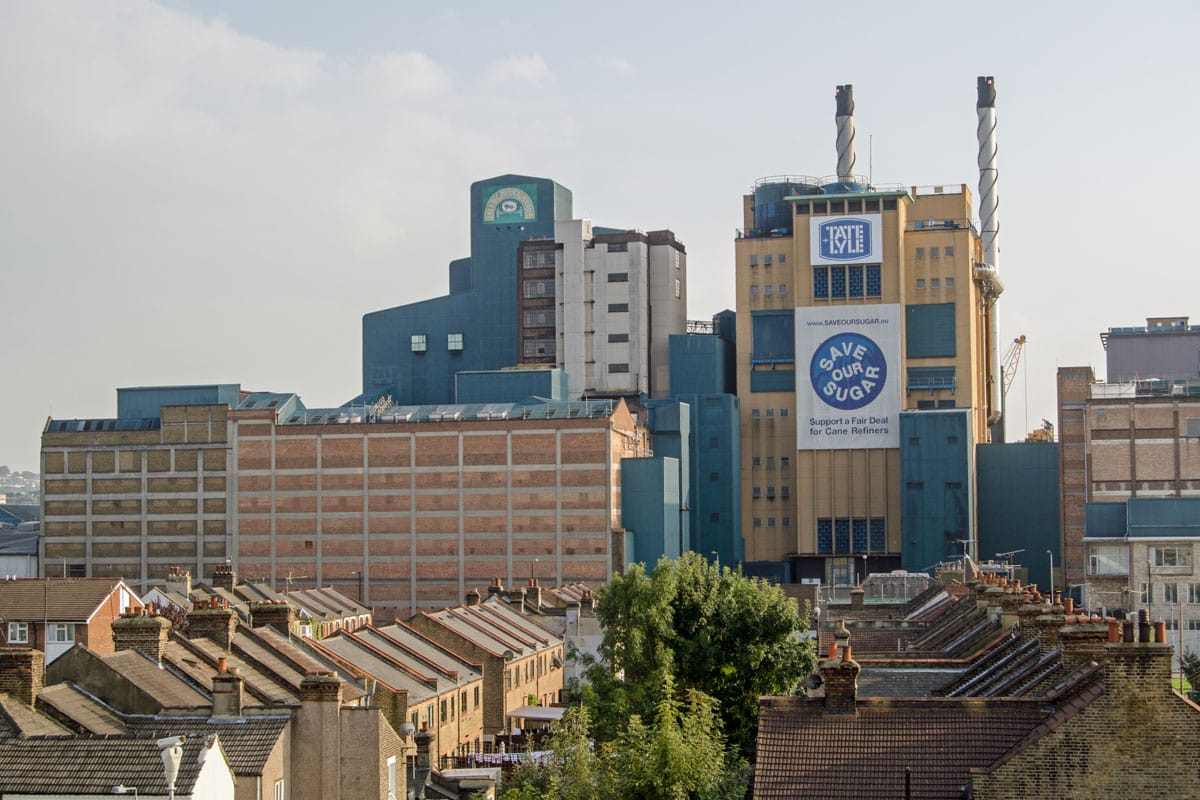 Property Values in Newham
Newham is a good value part of London in which to invest in property. Newham is one of the cheapest places to invest in London property with prices just over 20% cheaper than the average London property.
Across the London Borough of Newham, the average property price is currently around £414,500 according to HM Land Registry. This compares to the London average house price of approximately £518,000.
Investors can find even cheaper property in Newham though. Zoopla listings show that Newham property prices start at around £85,000.
Where are the cheapest areas of Newham? Where are the most expensive areas of Newham? Rightmove figures report that the most expensive area of Newham is Forest Gate where average prices are around £530,000. The cheapest part of Newham is East Beckton where average prices are around £356,000.
How much can I make from property investment in Newham? Although previous property price rises shouldn't be taken as an indication of future price rises Newham property investors have enjoyed good capital appreciation in the past. Research on property xyz suggests that property in Newham has returned up to 21.7% growth over the past five years.
Rental Demand in Newham
The property rental market across Newham offers opportunities to rent to locals and those who come to work in Newham. Newham is also a good value place to rent with those who work in the nearby City of London and Canary Wharf. East London is a popular place to live for students who study at universities in more expensive parts of the capital too.
How much can Newham buy to let investors make from a rental property? Actual rents depend on the type of property and location. However, figures from Home.co.uk's Newham Market Rent Summary suggest that the average monthly rent across Newham is currently around £1,750.
Home.co.uk's statistics say that average rents for different types of houses or flats in Newham are currently: £1,312 PCM for a one-bed property, £1,672 PCM for a two-bed property, £2,078 PCM for a three-bed property, £2,429 PCM for a four-bed property and £3,667 PCM for a five-bed property. (Achievable rents and rents for particular areas should be checked with a local letting agent.)
What are Newham property yields like? Yields in Newham based on a long let are 4.5% on average according to property.xyz. Some areas of Newham can offer an attractive 6% letting yield.
Landlord licensing in Newham. Landlords wanting to rent out a property in Newham are likely to need a licence as a selective licensing scheme operates in most of the borough.
Landlords who want to buy or set up an HMO or house in multiple occupation in Newham will need an HMO licence. You may also need to apply for planning permission to change a house from a C3 dwelling house to a C4 house in multiple occupation or HMO.
You can find out more about the licences needed from Newham London Council, here.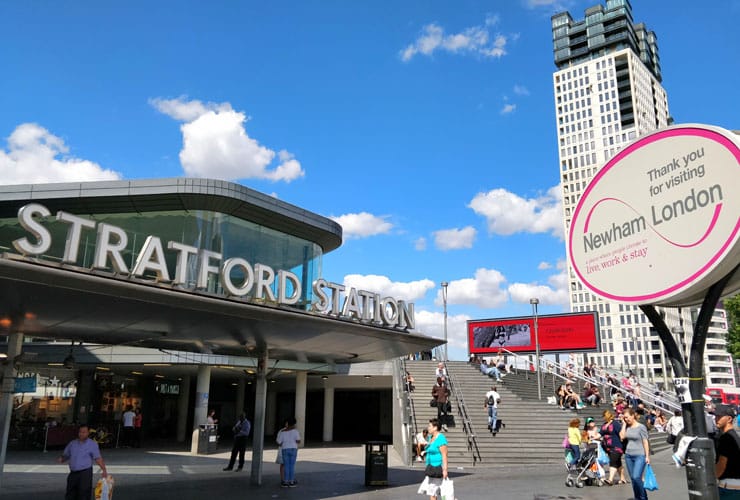 Property Investment in Newham
Population: 353,000 approximately
Average House Price: £414,500
Beckton is in the south east of the borough and has good access to the A13 as well as being served by the DLR. It is a newer residential area with modern housing and is a relatively quiet part of Newham.
Beckton property prices are 10% below the borough average.
Canning Town is in the south west of the borough. It is a mixed commercial and residential which originally grew to service the nearby docks. Canning Town has benefitted from regeneration and development in recent years and more is planned.
Canning Town is a good value property area.
East Ham and West Ham are residential areas originally built to serve nearby industrial areas. They consist mainly of older, traditional terraced and estate housing.
Forest Gate is in the north of the borough, close to the Redbridge district. Forest Gate has become a more popular residential location in recent years with those looking for more space and bigger properties than areas closer to London. It has road and tube access into London including a new Elizabeth Line service and is convenient for the amenities in nearby Stratford.
Forest Gate property prices are higher than the borough average.
Plaistow has its own shops and other amenities but is mainly a residential area with a number of large housing estates. It has a tube station for services into and out of London.
Plaistow property prices are 10% below the local average.
Silvertown and North Woolwich are former heavy industrial areas which adjoin the River Thames and the Royal Docks. They have seen extensive regeneration and development in recent years including newer apartments and houses.
Stratford is a one-time industrial town which has suffered from industrial decline in the past. However, Stratford has benefitted from large-scale regeneration in recent years and is now the largest regional centre in Newham with much more regeneration and development planned.
Stratford is the location of the Queen Elizabeth Olympic Park, the London Stadium and the Westfield Stratford shopping centre. Stratford station provides extensive local and national rail services and connections to the London Underground and DLR. The journey into Liverpool Street in the City takes around 7 minutes.
Stratford is a mixed commercial and residential area with many new build housing and apartment developments and good local amenities. Stratford property prices are now slightly higher than the local average with the area considered up and coming.
Property investors who are interested in investing in Newham property may also be interested in other nearby areas:
About Our Data
Note: Population estimates are based on information provided by Localstats. Current average asking prices are taken from HM Land Registry data and Zoopla. Buy-to-let yields by postcode are taken from Property.xyz.