Areas of Oldham: Buy-to-Let Property Investment Hotspots
The Oldham property market is often overlooked in favour of nearby Manchester. But Oldham is something savvy property investors should take a look at. Oldham not only has some of the cheapest investment property in the area but some of the cheapest investment property in the entire country.
Why Invest in Oldham?
Oldham is around 8 miles northeast of Manchester city centre and is historically part of Lancashire. The metropolitan borough of Oldham includes the town of Oldham itself plus the smaller towns of Chadderton, Failsworth and Royton, villages including Lees, and parishes including Shaw and Crompton, and Saddleworth.
Although Oldham itself is a densely populated urban area the surrounding areas are suburban. Some of the outer parts of Oldham are very rural and stretch out into the Pennines and the Peak District National Park.
Oldham has a population of around 224,000 and local services in the area are provided by Oldham Council.
Oldham borough is part of Greater Manchester. The region of Greater Manchester has a population of around 2.5 million and is made up of 10 local authorities also including Bolton, Bury, Manchester, Rochdale, Salford, Stockport, Tameside, Trafford and Wigan.
Oldham was traditionally a cotton manufacturing town and home to dozens of cotton mills. Today the main industries in Oldham are light manufacturing, advanced manufacturing, health, construction, retail, distribution/logistics and business services.
Significant companies located in Oldham include Reach Printing Services – a major newspaper printing operation, Diodes Zetex Semiconductors, Ferranti Technologies, Molnlycke Healthcare, Park Cakes, Innovative Technology, Ambassador Textiles and NOV Process & Flow Technologies. The Royal Oldham Hospital, located in Coldhurst, is a large regional hospital and a major employer.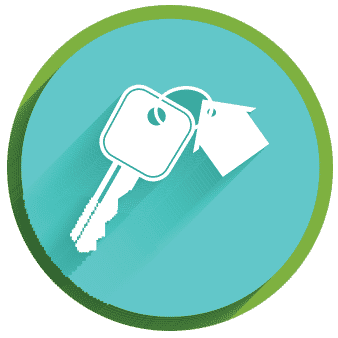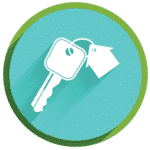 Access our selection of exclusive, high-yielding, off-market property deals and a personal consultant to guide you through your options.
Oldham has suffered from post-industrial decline but has also benefitted from lots of regeneration in recent years and more is planned. A new Odeon cinema, restaurant complex and a new leisure centre have helped to improve the town centre. Funding is also in place to deliver a new Arts and Heritage Centre and a new Oldham Coliseum Theatre in the Cultural Quarter.
Oldham Council's regeneration plans include creating new development areas within the town. This will feature a mix of residential, education, offices, retail and green space, as well as an area dedicated to boosting the town centre's night-time economy.
Oldham has a cultural side too. As well as the Oldham Coliseum Theatre, Gallery Oldham is a free public art gallery with four different art gallery spaces also located in Oldham's Cultural Quarter.
Oldham has excellent transport links by road, bus and tram, making it a popular place for commuters to live and for businesses to locate.
Oldham is close by the M60, M62 and A627(M) so within easy reach of West Yorkshire as well as the rest of Greater Manchester. Oldham has a direct tram link into Manchester city centre on Greater Manchester's Metrolink tram network plus a tram link to nearby Rochdale. There are tram stops in the town itself at Oldham Mumps, Oldham Central, Oldham King Street and Westwood.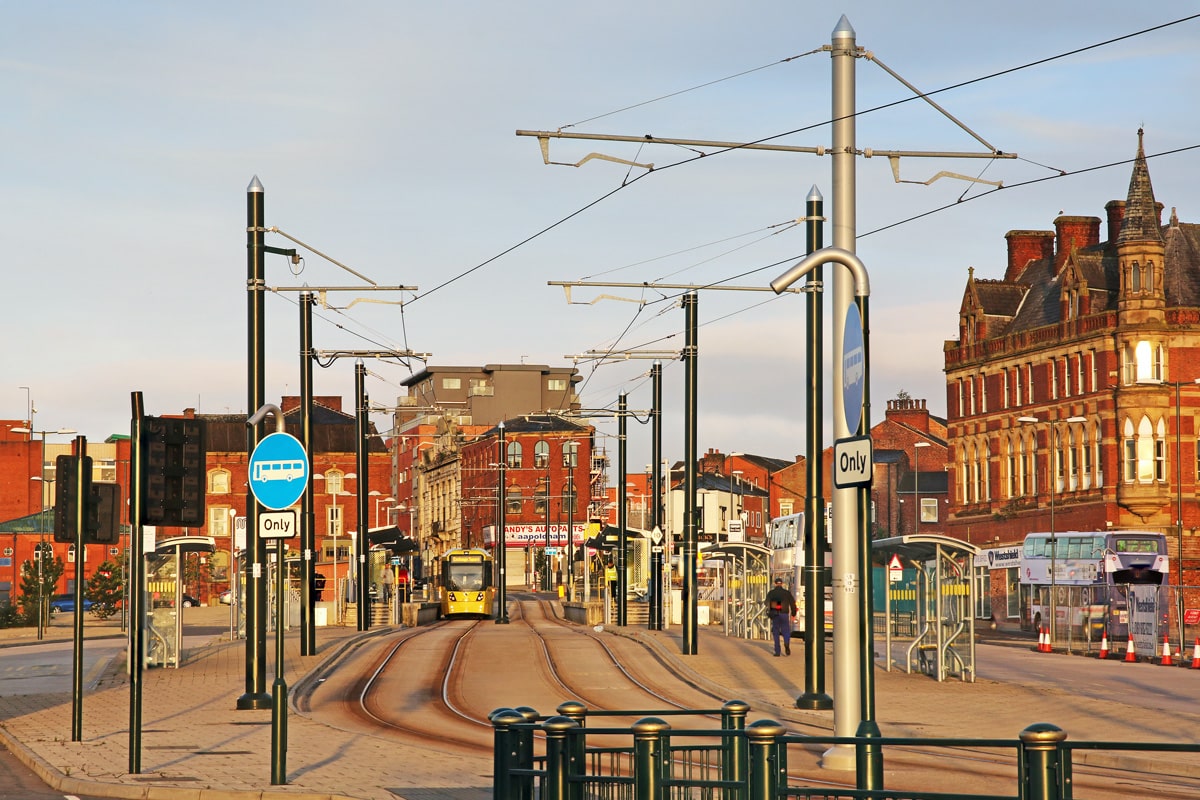 Property Values in Oldham
Oldham is a cheap property price hotspot. Oldham house prices are well below the national average, well below those in Manchester and also amongst the cheapest in the country.
According to HM Land Registry figures the average current property price in Oldham is £148,598. This compares to the average Manchester property price of around £191,000 and an average national property price in England of around £262,000.
It is possible to find cheap Oldham investment property well under the average price, however. According to Rightmove and Zoopla, you can buy property in Oldham from around £42,000.
Cheap Oldham house prices might not last forever though. This press report says that Oldham has one of the fastest moving housing markets in the whole country.
Rental Demand in Oldham
Oldham has a buoyant rental market. Buy to let landlords can rent to the local market and those coming to work in the surrounding areas of Greater Manchester.
According to Home.co.uk's Oldham Market Rent Summary, the average monthly rent landlords in Oldham should expect to earn is £576. The figures show that average rents for different types of Oldham buy to let property are £492 PCM for a one-bed property, £574 PCM for a two-bed property, £740 PCM for a three-bed property and £783 PCM for a four-bed property.
On letting yields available to property investors, propertyxyz report that average gross yields in Oldham (based on the central Oldham OL1 postcode area) are from 2.9%. However, some areas of Oldham can offer higher yields.
If you're interested in setting up or buying an HMO or shared house in the Oldham local authority area then you can find more details about HMO licensing from Oldham Council, here. Oldham Council is currently deciding whether to extend selective licensing in Oldham, which means all rental property in certain areas will need a licence whether it is an HMO or not.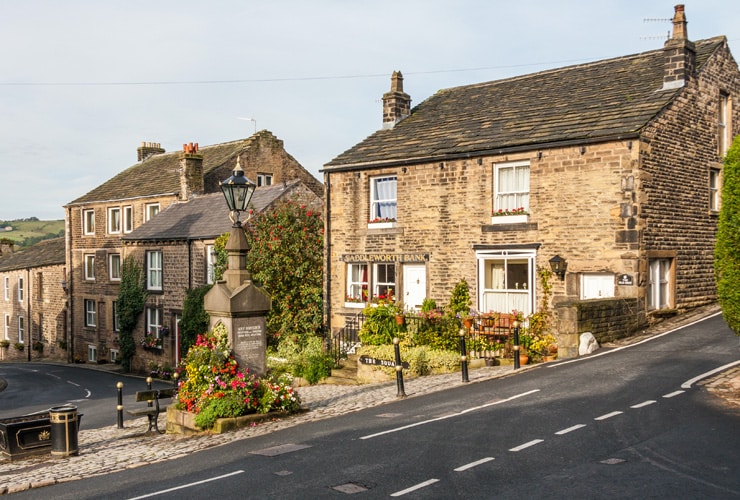 Property Investment in Oldham
Population: 224,000
Average House Price: £148,598
Oldham offers property investors a range of options including inner-city terraces, Victorian period houses, plus suburban houses, bungalows and large housing estates. Although Oldham has some deprived areas, where the cheapest property is usually to be found, there are also some popular residential suburbs. Here we'll take a quick tour of the Oldham property market.
Central Oldham is a densely populated urban area with lots of traditional terraced housing and is generally where some of Oldham's cheapest property is to be found. The West Oldham district includes most of the town centre from the boundary of Ashton under Lyne up to Royton and comprises of the wards of Coldhurst, Medlock Vale and Werneth. The Royal Oldham Hospital is located on this side of the town centre.
The East Oldham district stretches from Hathershaw to Sholver and comprises of the wards of Alexandra, St. James, St. Mary's and Waterhead. This side of town benefits from a tram stop at Derker with a direct service into Manchester city centre taking 39 minutes.
To the north of Oldham town centre, Royton offers local amenities plus good transport links to both Oldham, Rochdale and the motorway network. Royton is a popular residential area for families and commuters to buy and to rent and is a mid-priced property area.
Royton offers yields of 4.1% according to propertyxyz.
Shaw and Crompton and the surrounding villages are to the north-east of Oldham itself. Shaw has its own small town centre and there is access into Oldham, Rochdale and Manchester from the Shaw & Crompton tram stop. Shaw and Crompton is a good value property area compared to the surrounding villages.
Shaw and Crompton also offer yields of 4.1%, according to propertyxyz.
The Saddleworth and Lees district is further to the east of Oldham itself and stretches into the Pennine foothills. The area includes Oldham suburbs and villages. The inner suburbs which include Austerlands, Friezland, Grasscroft, Grotton, Lydgate, Scouthead, Springhead and Lees itself include some good value property areas. The villages further out including Denshaw, Delph, Dobcross, Diggle, Greenfield and Uppermill are popular upmarket residential areas but do not have such good road access to Manchester and the motorway network as other parts of Oldham district. Greenfield has a station with services into Manchester and to West Yorkshire.
To the north-west of Oldham town centre itself is the one-time mill and manufacturing town of Chadderton. Chadderton has its own shops and good local amenities. To the south-west, the suburbs of Failsworth and Hollinwood are close to the suburbs of north Manchester. All these areas are right by the M60 and have connections to the tram network at Freehold, Chadderton, Hollinwood and Failsworth.
All the areas to the west of Oldham have good road and public transport links around the region and into Manchester city centre making them popular for those who need to travel around the region. Many of Oldham's main employers are also located to the west of Oldham itself, including at the large Oldham Broadway Business Park.
About Our Data
Note: Population estimates are based on information provided by Localstats. Current average asking prices are taken from HM Land Registry data and Zoopla. Buy-to-let yields by postcode are taken from Property.xyz.