A Guide to Investing in UK Property for Residents of Hong Kong
The UK has become an attractive place for Hong Kong residents to invest in property in recent years. Here's some advice on how Hong Kongers can invest in UK property, and how it is different to Hong Kong.
Can Hong Kong Residents Buy Property in the UK?
Yes, there aren't any restrictions for Hong Kongers who want to buy UK property.
If you want to live in your UK property yourself you will need residential status in the UK.
Here's more information about the British National Overseas Visa or BNO Visa. However, you don't need residential status in the UK to invest in property in the UK if you do not plan on living in the country.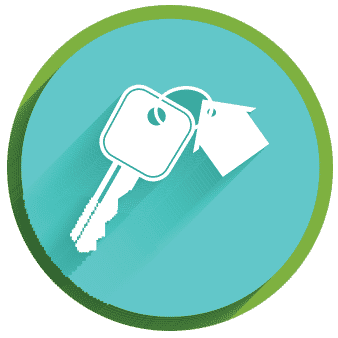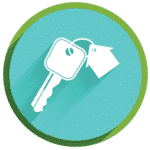 Access our selection of exclusive, high-yielding, off-market property deals and a personal consultant to guide you through your options.
Where are the Good Places to Invest?
If you plan on leasing out your property in the UK, or letting it or renting out as it is known, you'll need to buy somewhere that has good demand for rental property and which offers you a good return on your money.
London is a very popular place for Hong Kong residents to invest in property. However, cities outside London like Birmingham, Manchester, Leeds, Liverpool or Sheffield can be much cheaper and offer better rental returns.
---
Read More
---
A Tip: Do your due diligence before deciding where to invest in the UK. property xyz can help you research average rental yields, prices and price growth.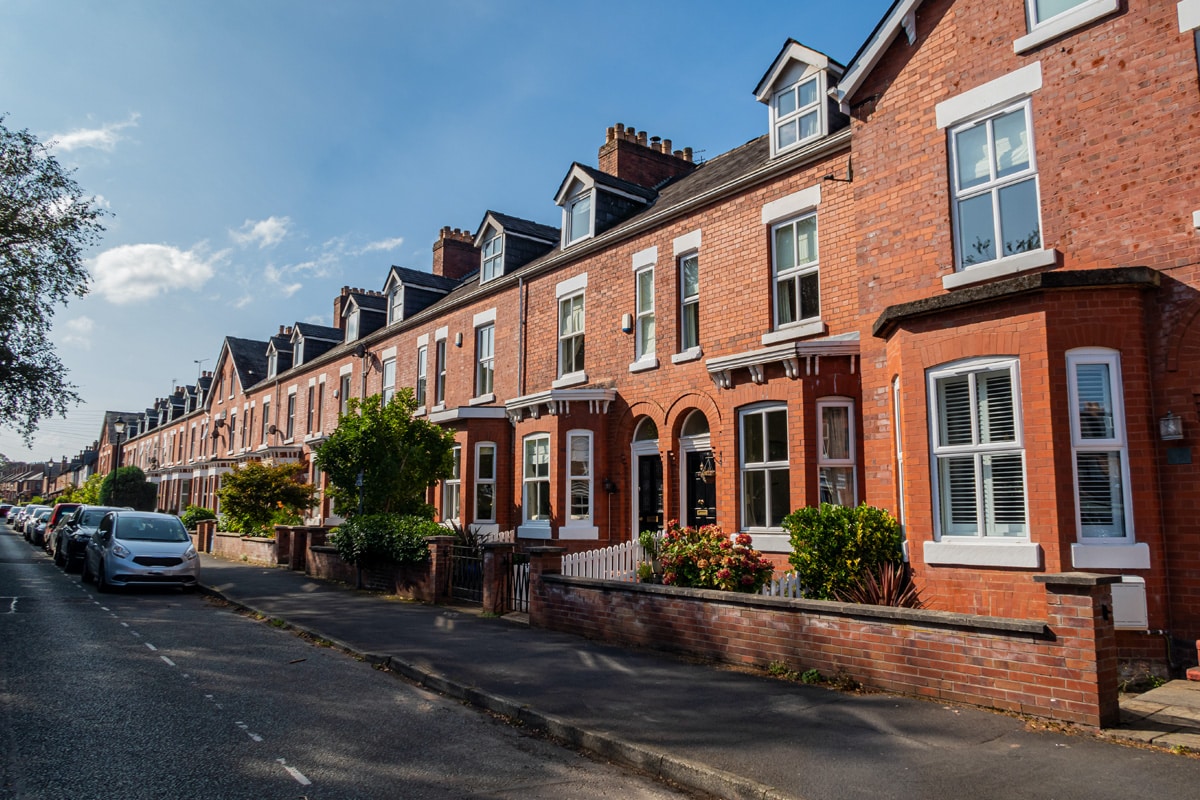 How Much Does a Property Cost?
Hong Kongers are often surprised at how cheap UK property is compared to Hong Kong.
According to this survey, the average price per square metre of a property in London is around GBP £12,800 (around 141,000 Hong Kong Dollars) per square metre compared to GBP £23,500 (258,500 HKD) in Hong Kong. Property in cities outside London costs as little as GBP £3,000-£4,000 (33,000-44,000 HKD) per square metre.
It's a good idea to start by taking your budget in HK Dollars and converting it into GBP using a currency converter. This will give you an approximate idea of what you can buy in the UK.
Hong Kong residents and UK mortgages. It is possible to get a UK mortgage if you live in Hong Kong in some cases. There are fewer lenders who offer non-resident mortgages, however. It is easier to get a UK mortgage if you are resident in the UK, although it will depend on the type of residency you have, what visas you have, your job and your income.
Here's more information on how to get a mortgage in the UK, when you live abroad.
What Type of Property?
The UK property market offers a wide range of property types including single-family houses and flats or apartments (or units) in blocks. Single-family homes come as detached houses (a single property in its own plot), semi-detached houses (two attached properties) and terraced houses (properties built in a row).
Since the UK has much more space than Hong Kong there are many more houses than apartments and many people renting a home prefer a house if possible. Apartment investments are mainly found in towns and cities.
You can choose from an existing or second-hand property or a first-hand property, which are known in the UK as new-builds.
How to Find an Investment Property in the UK
To find UK investment property you can go to an estate agent, look on a property portal like Rightmove or Zoopla, buy direct from a developer (if a first-hand property or new build) or buy direct from the seller.
Tip. In the UK, the estate agent works for the seller and so the seller pays the estate agent's fees. The buyer does not pay any estate agent's fees. The buyer doesn't need to sign an agreement with the estate agent when using their services to find a property to buy.
But alternatively, we can help guide you through the process and find you the right deal. Click here, to see how we can help you.
Making an Offer
As in Hong Kong, property prices in the UK are usually negotiable not fixed. In the UK it's usual for property sellers (or vendors as they are known) to set an asking price that is slightly higher than they are willing to sell for. It's usual for buyers to make an offer that is lower than the asking price.
Tip: This depends on the local market, however. If lots of buyers are interested in the property you may have to offer the asking price or perhaps more to secure it.
Property surveys. If you want to know more about the condition of the property you're interested in buying you can ask a surveyor to carry out a survey on it. This is usually done after your offer is accepted. The buyer normally pays for the survey.
Here's more information about the different types of home surveys, available.
Buying a Property in the UK: How Different is it To Hong Kong?
The process of transferring legal ownership from the seller to the buyer is known as conveyancing in the UK. You will need to find a solicitor or professional conveyancer to do the conveyancing for you. The seller and buyer each pay their own legal fees for the conveyancing.
Once a price has been agreed the seller or their estate agent will complete a memorandum of sale. This serves a similar purpose to a Provisional Agreement for Sale and Purchase or PASP in Hong Kong but it is NOT legally binding. You do not have to pay a deposit at this stage, although you may be asked for a reservation fee if it is a new build property.
Once your solicitors have checked everything they will exchange contracts, as it is known, with the seller's solicitor. This is similar to the Formal Agreement for Sale and Purchase. You will need to pay a non-refundable deposit, typically 10%, on exchange of contracts and the sale is then legally binding.
The next important step is to agree on a settlement date or completion date, as it is known. On the completion date, you will need to pay the balance for your property and will then receive the keys. Your solicitor will register the sale, or what is known as title, with HM Land Registry.
---
Read More
---
Tip: Unlike in Hong Kong, your solicitor will conduct a land search and check for encumbrances during the conveyancing and not the estate agent.
Freehold and Leasehold
Property in the UK is either freehold property or leasehold property. Most UK houses are freehold. Many UK apartments or flats are leaseholds.
With freehold property, the buyer owns the property and the land outright. When a property is a leasehold this means that the property owner owns the property but leases the right to occupy the land from the freeholder for a set number of years. This is similar in concept to leasehold in Hong Kong. Buyers of leasehold property may need to pay an annual ground rent, which is in some ways similar to Government Rent in Hong Kong.
Before buying a leasehold property it's wise to check the length of the lease remaining and the ground rent payable.
Tip: Blocks of flats or apartments are not normally managed by co-owners through an owner's corporation as might be the case in Hong Kong. Flats are normally maintained by a management company directly appointed by the freeholder.
Stamp Duty in the UK
Stamp Duty or Stamp Duty Land Tax (SDLT) as it is known is a tax payable by buyers of UK property. It is a similar concept to Ad Valorem Stamp Duty (AVD) in Hong Kong. Stamp Duty is payable as a percentage of the sale price but it varies according to the value of the property and the status of the buyer.
More information about Stamp Duty can be found, here.
If you already own a property in the UK you will have to pay an additional or higher rate of SDLT which is 3% in addition to the normal rate.
If you are not a UK resident you will have to pay a non-resident rate of SDLT which is 2% in addition to the normal rate.
Tip: There is no Stamp Duty when you sell a UK property, as sometimes applies in Hong Kong.
Other Potential Costs
Council Tax. Council Tax is an annual charge for local council services similar to Government Rates in Hong Kong. It is based on the value of your property. If you're renting your property out it's usual for your tenant to pay the Council Tax.
Service charges. If your property is a flat or apartment there may be an annual service charge to pay. This is to cover the cost of maintenance, which is shared with the other co-owners.
Property Taxes in the UK
If you're renting out your property there could be UK income tax to pay on the rental income, depending on how much it is and your tax position in the UK. You can claim many (but not all) of the expenses of running your rental property as a tax deduction, however.
You might have to pay Capital Gains Tax when you sell your property.
There might also be Inheritance Tax to pay by those who might inherit your UK property in future.
Tip. It's advisable to take expert advice on investing in property in the UK. Check how it will affect your tax situation both in Hong Kong and in the UK before you buy your property.
Important: Information in this article is based on the law of England. If you are buying property in Scotland, Scottish property law is different in some respects.