Areas of Luton: Buy-to-Let Property Investment Hotspots
Luton has lots going for it! While Luton doesn't have the most fashionable image perhaps there are lots of reasons why property investors should consider investing in Luton property: Luton has a thriving economy, is home to a major airport and still has some of the cheapest property in south-east England.

Why Invest in Luton?
Luton has a population of around 215,000, according to the ONS. They say that it has a younger-than-average population, which should mean strong demand for property in future – all good news for property investors here.
Luton is most famous as being a motor manufacturing town – Vauxhall cars and Bedford vans were built here – and also for being a major world centre for hat making. Today Luton's main industries and employers are public administration, health, transport, aviation, logistics and distribution, financial and business services. High profile companies here include aerospace company Leonardo, AstraZeneca, Ernst & Young, airline EasyJet and travel company TUI UK & Ireland which employs over 1,000 people alone.
Luton is also enjoying increasing popularity as a place for London commuters to live. It's said that north London is actually closer (and easier to get to) from Luton than it is from south London! Estate agents Jackson-Stops have named Luton as London's top commuter hotspot for 2018 and 2019 thanks to its affordable housing and a higher quality commute than other locations on London's fringe.
Luton Council has a Luton Investment Framework (LIF) development framework for the town which aims to attract £1.5bn of inward investment and create 18,500 quality jobs for local people. Their plan aims to transform the town, drive improvements to health and wellbeing, create opportunities for residents, raise aspirations and enhance prosperity across the area.
There's already been lots of regeneration in Luton, with more planned. Luton Cultural Trust is working to develop the Hat District, a new cultural quarter where artists, makers, students, producers, audiences, visitors, learners and creative businesses can share their knowledge and skills.
New Century Park is expected to bring more than 3,000 jobs to the east of Luton and will also include a skate park, children's play area and cafe.
Luton Town Football Club is planning to develop a new 23,000 capacity stadium, Power Court, close to the town centre to replace their old Kenilworth Road ground. The development will also bring new shops, leisure facilities, a hotel and homes. It is estimated that this development alone could boost the Luton economy by £68 million.
Luton is also considering making a bid to become the UK City of Culture in 2025, which could help raise Luton's profile and attract even more new investment to the town.
Although there's no University of Luton the University of Bedfordshire, with 14,000 students overall, has six campuses across Bedfordshire including its Luton Campus which includes a new library, postgraduate and CPD centre. As well as university halls there are a small number of PBSA blocks and students also live in private student accommodation in areas such as the centre, Farley Hill, Icknield, Leagrave and Putteridge.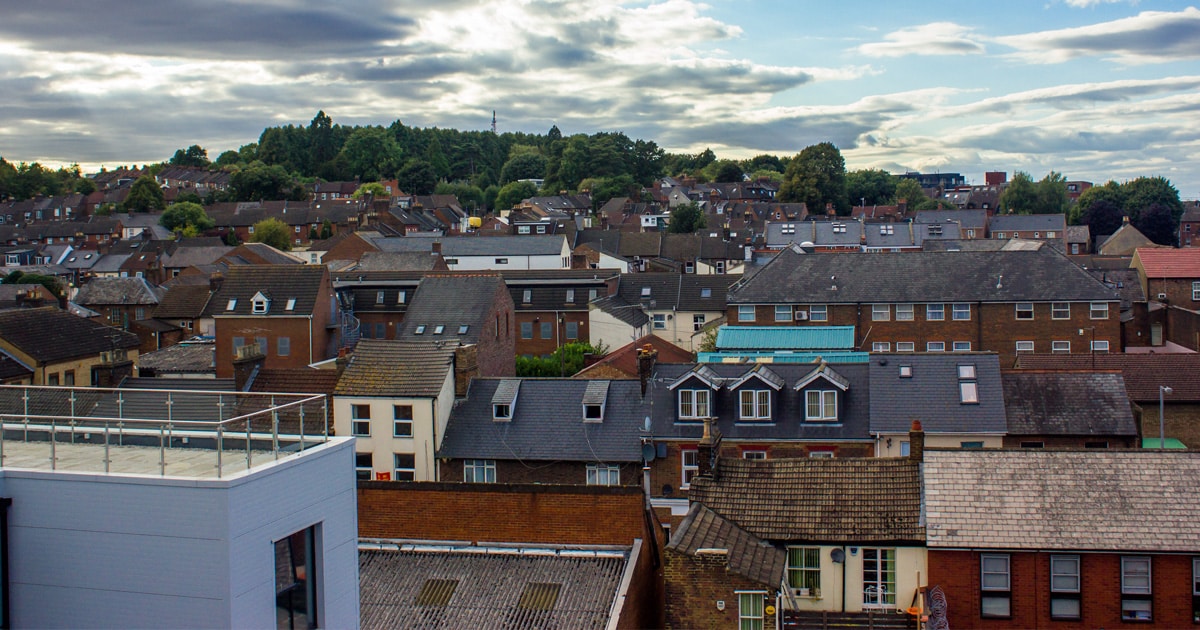 Amenities
Luton has great road connections to the M1 motorway and is on the Midland Main Line railway offering trains to London, the East Midlands and Yorkshire. The fastest trains from Luton to London St. Pancras take just 24 minutes.
Luton is well known for London Luton Airport. The airport isn't just convenient for those who live in Luton though. It also provides around 9,000 direct jobs and supports many thousands more in the local area. The airport recently developed a new terminal and has further plans for expansion taking passenger capacity from the current 18 million to 38 million by 2050.
DART is a new light rail link from Luton Airport Parkway railway station to Luton Airport. It will speed passengers from the railway station to the airport in just four minutes when it opens in 2021. It is expected it will help the airport grow even larger in the future, so good news for jobs in Luton.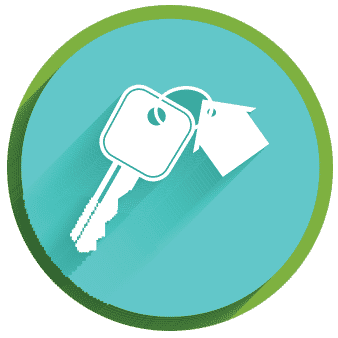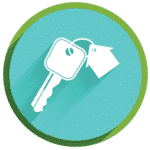 Access our selection of exclusive, high-yielding, off-market property deals and a personal consultant to guide you through your options.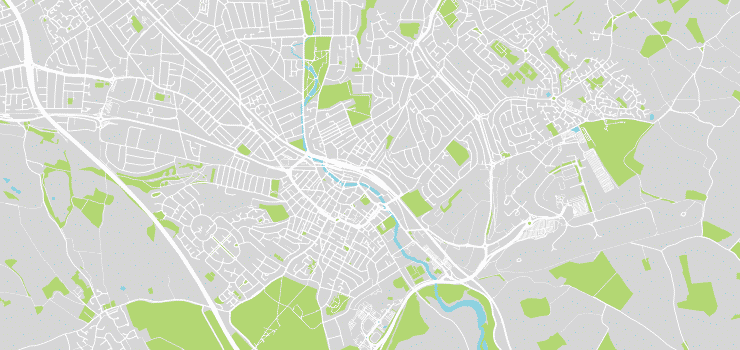 Rental Demand
A number of reports say that Luton is one of the best buy-to-let locations for property investors, thanks to affordable property prices, strong rents and good demand for Luton property to let.
This report, says that Luton has been identified as the best buy to let location not just once but three times in the last three years.
This report puts Luton in the 'top ten' best buy to let locations last year.
Investors looking to invest in Luton can find out about the licences you might need to let property in Luton from the Luton Council website. Luton Council has a selective licensing scheme in the wards of South, Biscot, Dallow, High Town and Farley.
Investment in the Luton Area
Here we'll look at the different areas you can invest in property in Luton, based on the different wards within the town.
Barnfield
Population: 7,000
Average House Price: £308,718
Barnfield is just to the north of the town centre and is made up of mainly older housing. Investors in this area could expect yields of 5.2% based on the LU3 postcode.
Biscot
Population: 13,600
Average House Price: £308,718
Biscot is close to the town centre and A6 road. It also offers yields (LU3) of 5.2%.
Bramingham
Population: 8,300
Average House Price: £308,718
Bramingham to the north of Luton is centred on the old village of Bramingham with its own shops and services, but a large part of the housing stock is made up of new build houses. Bramingham is a popular residential area offering rental returns around 5%.
Challney
Population: 13,300
Average House Price: £268,752
Challney is a popular residential area between Luton and Dunstable. It is close to the M1 and also has a station at Leagrave for commuters. Yields based on LU4 are 4.9%.
Crawley
Population: 7,200
Average House Price: £290,352
Crawley, based around Crawley Green, is to the south of Luton and is a mainly residential area with lots of 1920s and 30's housing. It is close to London Luton Airport so in demand by the airport and airline staff. Yields (LU2) are 4.7%.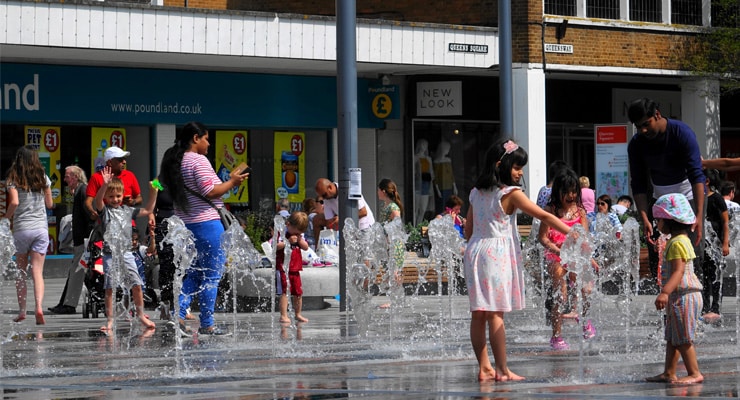 Dallow
Population: 13,100
Average House Price: £237,792
Dallow is to the south-west of the centre and is a residential and commercial area. Good value property here means that landlords could expect yields of around 6%.
Farley
Population: 11,500
Average House Price: £237,792
Farley is a residential area made up mainly of older properties and popular with families. It offers strong yields (based on LU1) of 6%.
High Town
Population: 9,000
Average House Price: £290,352
High Town is a central area of Luton close to the town centre and railway station. Parts of the area have high levels of deprivation although there has been some regeneration. High Town is a cheaper area of Luton with some good value Victorian properties.
Yields in LU2 are 4.7%.
Icknield
Population: 7,500
Average House Price: £308,718
Icknield is a largely residential district to the north of central Luton. Yields are around 5.2%.
Leagrave
Population: 12,900
Average House Price: £288,735
The one-time village of Leagrave is now a largely residential suburb between Luton and Dunstable. It is particularly popular with commuters thanks to its proximity to the M1 and its own railway station, which has good services to Bedford and London.
Yields here are (LU3 and LU4) are around 5% on average.
Lewsey
Population: 8,000
Average House Price:£268,752
Lewsey to the west of the town covers Lewsey Farm and Lewsey Park. It is mainly a modern housing estate area and popular with families. Rental returns based on LU4 are 4.9%.
Limbury
Population: 8,300
Average House Price: £308,718
Limbury is a one-time village which has gradually become a residential suburb of Luton. Being within LU3 it offers yields around 5.2%.
Northwell
Population: 8,200
Average House Price: £308,718
Northwell is on the northern edge of Luton. It includes Marsh Farm, a large social housing estate built from the 1960s onwards which is undergoing regeneration. Landlords might expect yields of over 5% here.
Round Green
Population: 12,00
Average House Price: £290,352
Round Green is to the north-east of the centre. It has its own local shops and services. Yields (LU2) are 4.7%.
Saints
Population: 11,700
Average House Price: £308,718
Saints ward is to the north of the town centre and includes mainly interwar housing. Yields in LU3 are typically around 5.2%.
South
Population: 10,300
Average House Price: £237,792
The ward includes New Town, Park Town, Chapel Langley, Capability Green and most of Luton town centre. The area is a mix of commercial areas and residential areas and is a lower housing cost area of Luton. That means investors could expect yields over 6%.
Stopsley
Population: 7,700
Average House Price: £290,352
Stopsley is in north-east Luton. It offers a wide range of property types and is a good value family area. Yields (LU2) are 4.7%.
Sundon Park
Population: 7,500
Average House Price: £308,718
Sundon Park is a suburb including both residential and commercial uses and offering landlords strong yields of around 5.2%.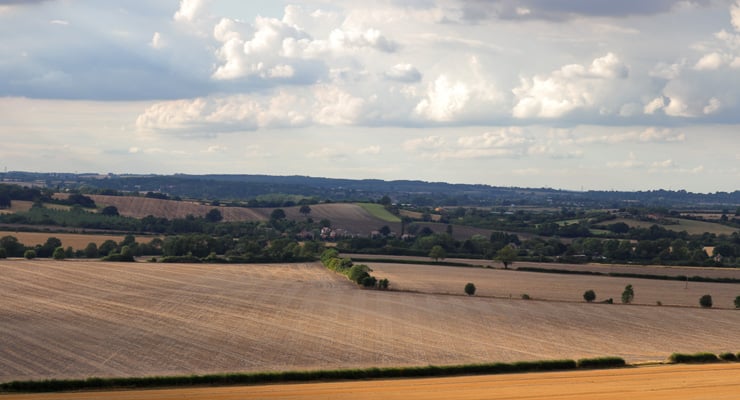 Wigmore
Population: 11,600
Average House Price: £290,352
Wigmore is to the east of Luton and close to the airport. It consists of residential estates built from the 1980s onwards and is popular with families. Yields here (LU2) are 4.7%.
Other Areas To Consider
Forming the westernmost part of the Luton/Dunstable Urban Area and being the largest settlement of Central Bedfordshire it would be remiss to not to look at Dunstable, here.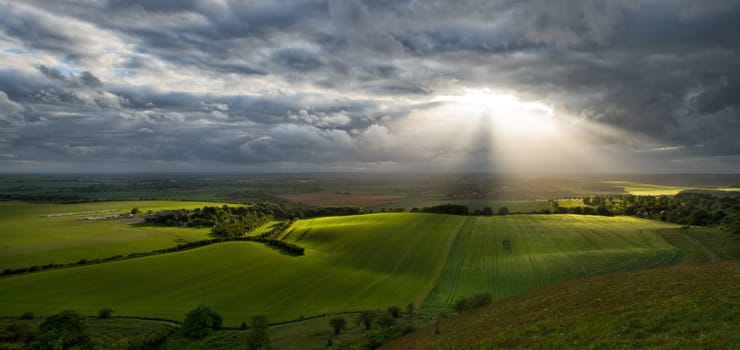 Dunstable
Population: 36,000
Average House Price: £336,914
Just across the M1 motorway, Dunstable is an important commercial centre offering lots of jobs. Companies located here include Whitbread Court, which serves Whitbread's businesses, Amazon, 4PX Express, Superdrug/Savers and W.H. Smith. The new junction 11a on the M1 has opened up lots of land for commercial development and housing here, with over 5,000 new homes planned over the next few years.
Dunstable has more expensive house prices than Luton and is a sought after residential area for buyers and renters.
Yields here are 4.8% in LU5 and 5.7% in LU6.
Postcode District Data
Numbers last updated, December 2019.
Please note: The data below is taken from a different source from the data above. Figures may differ; this is the nature of the beast. So, don't take our word for it and always do your own research.
All information below is taken from Property Data.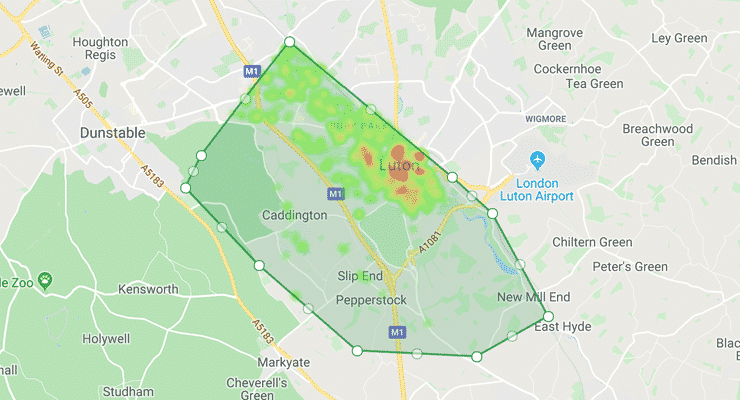 Average Asking Price
1-Bed: £137k
2-Bed: £192k
3-Bed: £266k
4-Bed: £328k
5-Bed: £346k
Average Rent



1-Bed: £643 PCM
2-Bed: £847 PCM
3-Bed: £1,054 PCM
4-Bed: £1,266 PCM
5-Year Growth
| | | |
| --- | --- | --- |
| Date | Avg price | +/- |
| Dec 2014 | £195,025 | - |
| Dec 2015 | £219,578 | 12.6% |
| Dec 2016 | £237,802 | 8.3% |
| Dec 2017 | £253,671 | 6.7% |
| Dec 2018 | £254,446 | 0.3% |
| Dec 2019 | £254,052 | -0.2% |
Average Yield



Studio: 6.3%
1-Bed: 5.4%
2-Bed: 5.0%
3-Bed: 4.5%
4-Bed: 4.5%
Planning



Timeframe: April '19-December '19
Planning Activity Level: Very High
Number of Applications: 219
Total Est. Construction Cost: 125.8m
Application Success Rate: 67%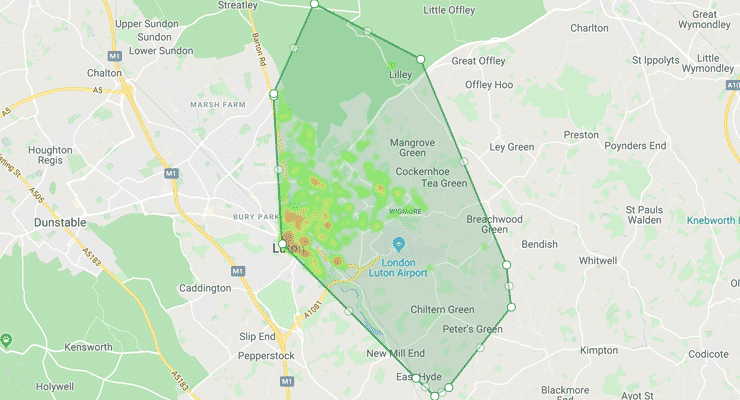 Average Asking Price
1-Bed: £154k
2-Bed: £198k
3-Bed: £285k
4-Bed: £404k
5-Bed: £505k
Average Rent



1-Bed: £656 PCM
2-Bed: £843 PCM
3-Bed: £1,041 PCM
4-Bed: £1,241 PCM
5-Year Growth
| | | |
| --- | --- | --- |
| Date | Avg price | +/- |
| Dec 2014 | £216,455 | - |
| Dec 2015 | £241,774 | 11.7% |
| Dec 2016 | £262,814 | 8.7% |
| Dec 2017 | £279,529 | 6.4% |
| Dec 2018 | £280,676 | 0.4% |
| Dec 2019 | £278,937 | -0.6% |
Average Yield



Studio: No Data
1-Bed: 4.9%
2-Bed: 4.8%
3-Bed: 4.2%
4-Bed: 3.5%
Planning



Timeframe: April '19-December '19
Planning Activity Level: Very High
Number of Applications: 251
Total Est. Construction Cost: 193.2m
Application Success Rate: 74%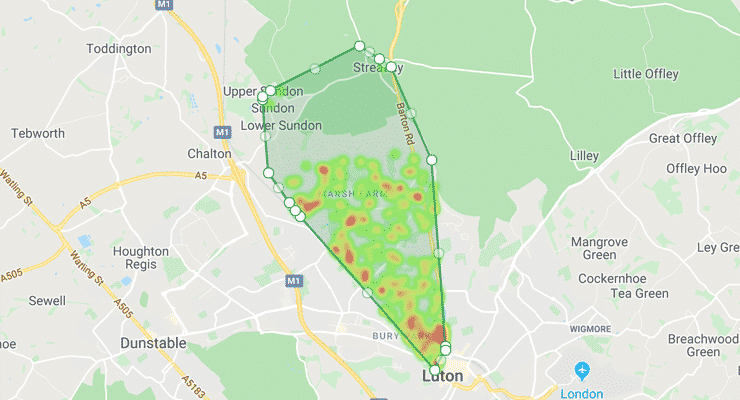 Average Asking Price
1-Bed: £148k
2-Bed: £202k
3-Bed: £272k
4-Bed: £400k
5-Bed: £427k
Average Rent



Studio: £534 PCM
1-Bed: £658 PCM
2-Bed: £846 PCM
3-Bed: £1,092 PCM
5-Year Growth
| | | |
| --- | --- | --- |
| Date | Avg price | +/- |
| Dec 2014 | £207,698 | - |
| Dec 2015 | £231,671 | 11.5% |
| Dec 2016 | £250,563 | 8.2% |
| Dec 2017 | £269,256 | 7.5% |
| Dec 2018 | £267,901 | -0.5% |
| Dec 2019 | £265,857 | -0.8% |
Average Yield



Studio: 5.8%
1-Bed: 5.1%
2-Bed: 4.8%
3-Bed: 4.6%
4-Bed: No Data
Planning



Timeframe: April '19-December '19
Planning Activity Level: Very High
Number of Applications: 189
Total Est. Construction Cost: 35.5m
Application Success Rate: 79%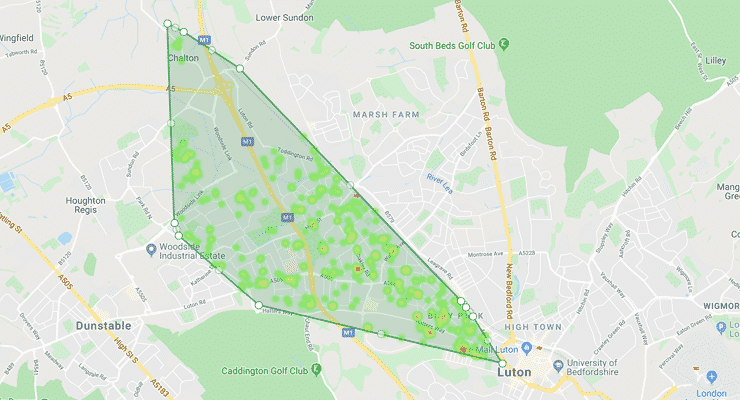 Average Asking Price
1-Bed: £150k
2-Bed: £212k
3-Bed: £266k
4-Bed: £311k
Average Rent



1-Bed: £656 PCM
2-Bed: £835 PCM
3-Bed: £1,053 PCM
5-Year Growth
| | | |
| --- | --- | --- |
| Date | Avg price | +/- |
| Dec 2014 | £193,818 | - |
| Dec 2015 | £216,930 | 11.9% |
| Dec 2016 | £235,188 | 8.4% |
| Dec 2017 | £250,731 | 6.6% |
| Dec 2018 | £252,539 | 0.7% |
| Dec 2019 | £250,943 | -0.6% |
Average Yield



Studio: No Data
1-Bed: 5.0%
2-Bed: 4.5%
3-Bed: 4.5%
4-Bed: No Data
Planning



Timeframe: April '19-December '19
Planning Activity Level: Very High
Number of Applications: 173
Total Est. Construction Cost: 37.0m
Application Success Rate: 70%