Areas of Barnet: Buy-to-Let Property Investment Hotspots
It could be said that Barnet offers more opportunities to invest in property than any other part of London! Because Barnet has the largest population of any London borough, so the largest number of people looking to buy or rent. Here's how to find the best areas of Barnet to invest in buy-to-let.
Why Invest in Barnet?
The London Borough of Barnet has the largest population of any London borough with around 384,000 residents.
Barnet is an outer London borough and is also one of the northernmost London boroughs.
The northern parts of Barnet fringe Hertfordshire and Essex and have a suburban or semi-rural feel. They have lots of parks and green spaces. They appeal to buyers and tenants who want to be close to London without living in the city as such. The southern parts of Barnet are more urban and have good access to central London.
The main areas of Barnet include Arkley, Barnet, Chipping Barnet, Colindale, Cricklewood, Edgware, Finchley, Friern Barnet, Golders Green, Mill Hill, Hendon, High Barnet, Totteridge and Whetstone.
Barnet is within the Barnet Council area.
Barnet is covered by the EN5, N2, N3, N12, N20, NW2, NW4, NW7, NW9 and NW11 postcodes.
Barnet has really good transport links into London and around the area. Barnet is served by the London Underground, national rail and Thameslink amongst other services. Barnet also has much better road links than many London suburbs being close by the A1, the A406 North Circular Road and right on the M1 motorway.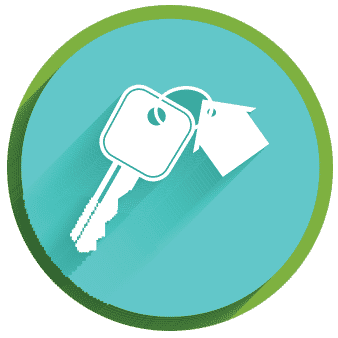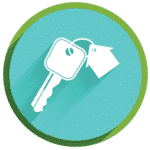 Access our selection of exclusive, high-yielding, off-market property deals and a personal consultant to guide you through your options.
Middlesex University is located in Hendon, so there may be opportunities for student accommodation investors in the area.
Local places of interest in the area include the RAF Museum. The large Brent Cross Shopping Centre is in Hendon.
There are a number of regeneration schemes in Barnet which could make the area even more attractive as a place to live and work and benefit the housing market.
Brent Cross Town is said to be one of Europe's largest town centre developments. It is a new neighbourhood and town centre set around 50 acres of green parks and playing fields. The town could eventually have 6,700 new homes, 50 retail outlets and workspace for 25,000 people plus redeveloped schools, health, wellness and amenity services. A new train station Brent Cross West will provide access to central London in just 12 minutes.
A plan has just been announced to redevelop Edgware town centre. It is expected to provide new retail and leisure amenities, new public spaces and homes.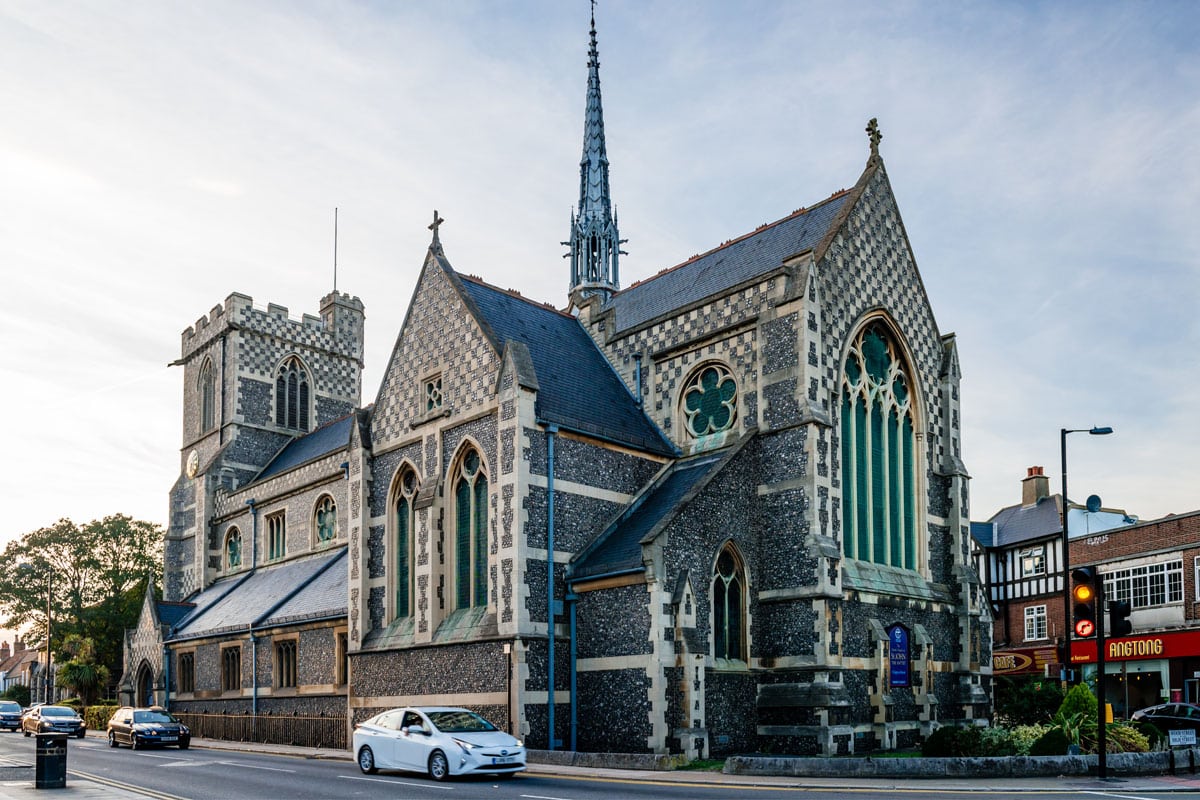 Property Values in Barnet
Barnet is not the cheapest part of London in which to invest in property, but it is far from the most expensive. Barnet property prices overall are around 15% higher than the London average property price.
Across the London Borough of Barnet, the average property price is currently around £599,000 according to HM Land Registry. This compares to the London average house price of approximately £518,000.
Investors can find cheaper property in Barnet, however. Zoopla listings show that Barnet property prices start at around £160,000.
Where are the cheapest areas of Barnet? Where are the most expensive regions of Barnet? Rightmove figures report that the most expensive area of Barnet is Childs Hill where average prices are around £1.6 million. The cheapest part of Barnet is Burnt Oak where average prices are around £400,000.
How much can I make from property investment in Barnet? Although previous property price rises shouldn't be taken as an indication of future price rises Barnet property investors have enjoyed good capital appreciation. Research on property xyz suggests that property in Barnet has returned up to 20.7% growth over the past five years.
Rental Demand in Barnet
The property rental market across Barnet offers opportunities to rent to locals and those who come to work in the Barnet area. Many parts of Barnet borough, particularly those which have good tube and train services, are also popular with London commuters.
How much can Barnet investors make from a rental property? Actual rents depend on type of property and location. However, figures from Home.co.uk's Barnet Market Rent Summary suggest that the average monthly rent across Barnet is currently around £2,200.
Home.co.uk's statistics say that average rents for different types of houses or flats in Barnet are currently: £1,350 PCM for a one-bed property, £2,265 PCM for a two-bed property, £3,292 PCM for a three-bed property, £4,432 PCM for a four-bed property and £4,622 PCM for a five-bed house. (Achievable rents and rents for particular areas should be checked with a local letting agent.)
What are Barnet property yields like? Yields in Barnet based on a long let are 2.9% on average according to property.xyz. Some areas of Barnet can offer an attractive 6% letting yield.
Landlord licensing in Barnet. Landlords who want to buy or set up a HMO or house in multiple occupancy in Barnet can find out more about the licences needed from the Barnet London Borough website.
Barnet Council also have an Article 4 direction across the borough which means you need planning permission to set up a new HMO.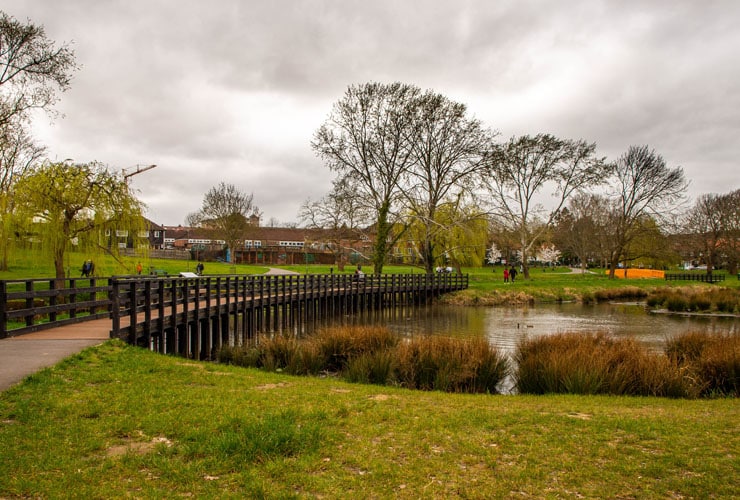 Property Investment in Barnet
Population: 384,000 approximately
Average House Price: £599,000
Arkley is in the far north west of the borough, close to rural Hertfordshire and still has a villagey atmosphere. It is a higher-priced residential area.
Barnet comprising High Barnet, Chipping Barnet and New Barnet is one of the main commercial centres in the borough. It has a good range of shops and services and good public transport links via bus and the London Underground.
Barnet house prices are up to 10% below the borough average and there are some good value streets.
Colindale is to the north of Hendon with good road and tube links. It is a commercial and residential area and has seen many new homes built in recent years.
Property prices in Colindale are around 20% below the Barnet average.
Cricklewood is in the far south of the district, and partly in the boroughs of Brent and Camden as well as Barnet. It has good road and tube access to central London.
Edgware is on the boundary with Harrow. It has excellent transport links via London Underground and bus, plus good road links around the area via the A5, M1 and A41. Edgware is a main district centre with its own amenities. It is a mixed commercial and residential area with strong local employment.
Edgware house prices are 5%-10% below the borough average.
Finchley is in the south of the borough and has easy access to central London with good public and transport links.
Finchley is a very popular residential area and particularly attractive to commuters. Finchley house prices are around 20% above the local average.
Friern Barnet is south of Barnet itself. It has rail links at New Southgate and a tube station at Arnos Grove making it popular with commuters. It is also on the A406 North Circular Road. Friern Barnet is mainly a suburban residential area with Victorian and Edwardian properties.
Golders Green is in the south of the borough and close to the upmarket Hampstead area. It is a predominantly residential area with significant local Jewish, Japanese and Korean communities together with shops, eateries and other amenities to cater for them.
Mill Hill is in the west of the borough. It benefits from good transport links plus access to green space. There has been lots of new housing development here and more are planned.
Hendon is in the south east of Barnet borough. Hendon is the terminus of the M1 motorway so has excellent commuting links out of London and around the region, as well as good train and tube links. It is a district administrative and service centre.
Totteridge is a suburban area with a villagey atmosphere and lots of open space.
Whetstone is to the north of Finchley. It is a popular residential area.
Property investors who are interested in investing in Barnet property may also be interested in other nearby areas:
About Our Data
Note: Population estimates are based on information provided by Localstats. Current average asking prices are taken from HM Land Registry data and Zoopla. Buy-to-let yields by postcode are taken from Property.xyz.