Areas of Swindon: Buy-to-Let Property Investment Hotspots
Reports about Swindon that don't mention Swindon's famous Magic Roundabout are few and far between.* But there's a lot more to Swindon than being the home of the country's scariest road junction! Swindon is a major regional centre that's growing fast and it's also something of an economic and commercial powerhouse too.
Why Invest in Swindon?
Swindon has grown fast from a one-time market town and is now one of the largest towns in the southwest with a population of 221,966. Swindon's population is forecast to grow to over 233,000 by 2028.
Swindon is located in the county of Wiltshire, although it is administered by a separate local authority Swindon Borough Council. Swindon is the largest town in Wiltshire and its main service and employment centre.
Swindon has enjoyed the 15th fastest-growing economy in the country.
The local Swindon economy is worth approximately £9,200m GVA. Swindon has enjoyed economic growth of 1.3% year-on-year and jobs growth of 0.9% year-on-year, with 120,900 jobs in total.
Swindon has something of an unglamorous image, it's fair to say. It isn't the most historic or cultural town you'll find. But the latest Halifax Quality of Life Survey placed it amongst the top 50 best places to live overall in the entire country! The survey looked at how local authority areas compare and took into consideration 26 different factors that home buyers may consider when choosing a place to live including employment, earnings, housing affordability, health and wellbeing, education, traffic and crime rates.
Swindon's traditional industry was based around the railways, being a major hub for the Great Western Railway Company. Today's Swindon's economy is based on manufacturing, business services and financial services, research, pharmaceuticals, technology, logistics and distribution.
Key companies based in Swindon include the headquarters of Nationwide Building Society, W.H. Smith, Zurich Financial Services, Npower, Intel Corporation, First Great Western and UK Research and Innovation. There are distribution centres for Amazon, B&Q and discount supermarket Aldi. Honda of the UK Manufacturing Ltd. also has a major car manufacturing plant here. However, the Honda car manufacturing plant is scheduled for closure.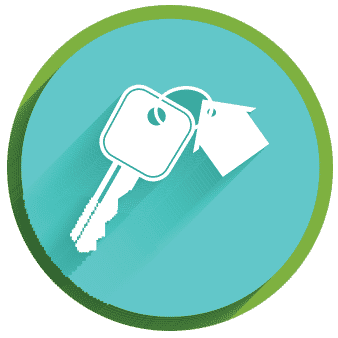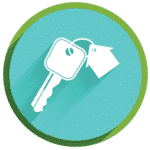 Access our selection of exclusive, high-yielding, off-market property deals and a personal consultant to guide you through your options.
Swindon has good transport links. It is right on the M4 motorway at junctions 15 and 16, and the A419 road. It has particularly good rail links being located on the Great Western mainline railway. Swindon to London Paddington takes 52 minutes by the fastest train. There are also direct trains to Bath, Bristol, Cheltenham, Cardiff and Swansea. Another attraction for residents is that Swindon is also within easy reach of some spectacular countryside, including the Cotswolds and West Wiltshire Downs.
Swindon Borough Council has plans for a £300m transformation of Swindon town centre, which aim to make Swindon town centre a more attractive place to live, work, do business and visit. The scheme includes the development of offices and houses at Kimmerfields, a new bus boulevard on Fleming Way, the building of an indoor ski centre at North Star and the building of a new Wyvern Theatre to incorporate the town's art gallery and museum and new civic offices.
North Star Village is an exciting scheme to develop 500,000 sq.ft. of new leisure, dining and retail space in Swindon. North Star Village's snow and ski slope are set to be one of the largest in the UK boasting real snow. It aims to attract visitors, shoppers and skiers from right across southern England.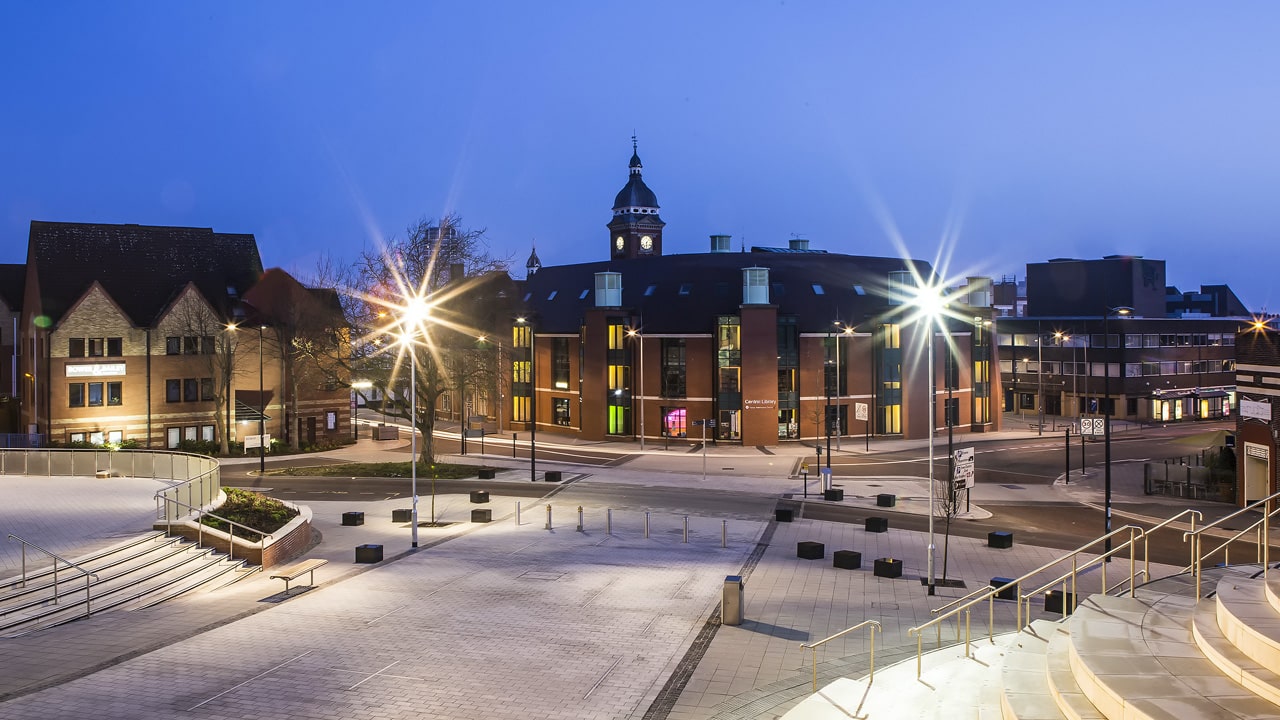 Property Values in Swindon
The South West of England area, of which Swindon is part, can be a high priced area for property investment. The average property price in the county of Wiltshire overall is currently around £274,000 according to HM Land Registry data.
Swindon is cheaper than most of Wiltshire, however, with Swindon currently being around 20% cheaper. The average house price in the Swindon Borough Council area is currently £221,547, according to HM Land Registry figures.
Zoopla and Rightmove show that you can find good value investment property in Swindon starting at around £70,000.
Rental Demand in Swindon
Home.co.uk's Swindon Market Rent Summary gives information on the kind of rents Swindon landlords might be able to earn. It says that the average monthly rent Swindon is currently £678. Their figures show that average rents for different types of property in Swindon are: £620 PCM for a one-bed property, £778 PCM for a two-bed property, £938 PCM for a three-bed property with a four-bed property making slightly less at £884 PCM on average.
Swindon can offer strong rental yields for investors. Liveyield report that yields in central Swindon areas are up to 4.9%.
HMOs or providing shared accommodation is one opportunity Swindon property investors might consider. If you're considering setting up or buying an HMO or shared house in Swindon you can find more details about this from Swindon Borough Council, here.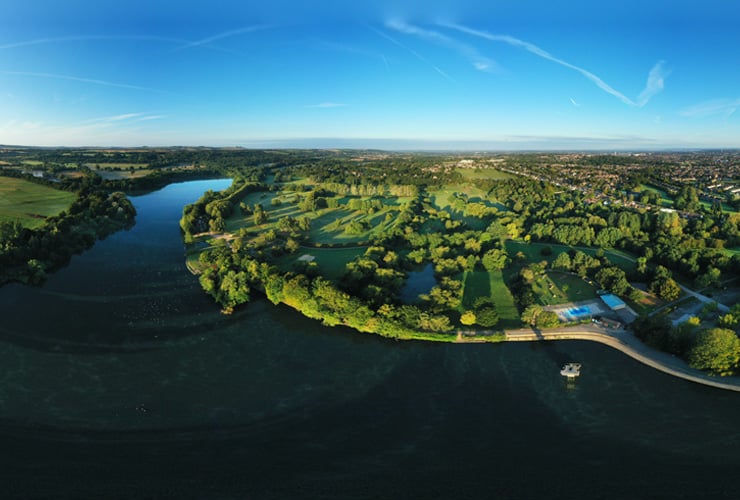 Property Investment in Swindon
Population: 221,966
Average House Price: £221,547
Here's a quick area by area briefing on the Swindon property market.
South-east Swindon areas include Swindon town centre and the suburbs of Walcot, Covingham, Dorcan, Broome Manor, Rushey Platt, South Leaze and West Leaze.
This part of town is the only genuinely old part of Swindon. Property on offer includes traditional terraces and period houses from the Victorian and Edwardian periods with some newer estates further out. Although there are some good value inner-city districts here some of Swindon's most popular and more expensive residential streets are in this area, including around the Railway Village and Old Town. Old Town offers independent shops, bars and eateries as well as being the centre of Swindon's cultural scene.
On the edge of town Wichelstowe including East Wichel, West Wichel and Middle Wichel is a partly complete urban extension to Swindon. The area has its own amenities and eventually, there will be over 4,000 new houses in total.
South-east Swindon suburbs have good access into town, to Swindon railway station and the M4 motorway for commuters travelling further afield. Nationwide Building Society, Intel Corporation and the Great Western Hospital are also based in the south-east of Swindon.
Yields in these areas based on the Swindon SN1 postcode are 4.8% and based on the SN3 postcode are 4.5%.
West Swindon areas include Toothill, Even Swindon, Bridgemead, Freshbrook, Grange Park, Westlea, Westmead, Eastleaze, Ramleaze, Nine Elms, Peat Moor and Sparcells. These areas have their own amenities at West Swindon District Centre, access to the popular Lydiard Park and good access to the M4 at junction 16.
As with many of the Swindon suburbs, these areas comprise many new-build estates, built from the 1970s to the present day. While these newer estates may lack character they offer good value property which is popular with both buyers and tenants.
Yields in this part of Swindon (based on SN2 and SN5 postcodes) are in the region of 3.8% to 4.9%.
North Swindon areas, across the main railway line from Swindon town centre itself, include Moredon, Gorse Hill, Pinehurst, Upper Stratton, Stratton St. Margaret, Penhill, Kingsdown, Haydon and Haydon Wick. These suburbs comprise a number of large housing estates but are very convenient for those who work at Swindon's business parks including Cheney Manor Industrial Estate, Techno Trading Estate, the large South Marston Industrial Estate and the A419 road. The large Orbital Shopping Park provides local shopping amenities here too.
Yields in these areas are 4.9% based on the Swindon SN2 and SN25 postcodes and 4.5% based on the SN3 postcode.
South of the M4 motorway the separate small towns of Wroughton and Royal Wootton Bassett are popular areas for Swindon commuters. They are semi-rural but still have easy access to the M4 motorway and Swindon itself. Yields here in SN4 are around 4.8%.
Swindon could become an even larger town in future, with plans to extend the town to the east. The New Eastern Villages (NEV) scheme is one of the largest greenfield developments in the country. It will consist of 8,000 homes, new schools, employment spaces and community and leisure facilities. It will be located to the east of the A419 and south of the A420 roads and cover an area of over 700 hectares.
About Our Data
Note: Population estimates are based on information provided by Localstats. Current average asking prices are taken from HM Land Registry data and Zoopla. Buy to let yields by postcode are taken from Liveyield.