What is Build-to-Rent? One of the Fastest Growing Sectors in Property

by Property Investments UK

The Property Investments UK editorial team have been researching and writing about the UK's property market for more than a decade.
Build-to-rent is a fast-growing sector within the property industry. Here's more information about what build-to-rent is and how it works.
What Exactly is Build-to-Rent?
Build-to-rent homes are homes developed and built specifically for the rental market. Build-to-rent homes are not made to sell. They are neither sold to owner-occupiers nor sold to individual buy-to-let landlords. The entire development is purpose-built only to rent out.
Build-to-rent is sometimes known as BTR or B2R for short.
Build-to-rent developments are generally developed by or with the involvement of large property development companies, large landlords, pension funds and institutional investors. Both UK and overseas investors are active in the sector. Build-to-rent is considered a new asset class for property investors and corporate investors.
Significant names in BTR include Greystar, Sigma Capital Group, Get Living, Fizzy Living and Grainger. Household names like Legal & General, John Lewis and Lloyds Bank are also active in the sector.
BTR developments are usually restricted to apartments/flats in large city centres. Frequently, these places have large younger populations and access to good public transport. However, some developers are moving into or considering single-family build-to-rent houses in the suburbs.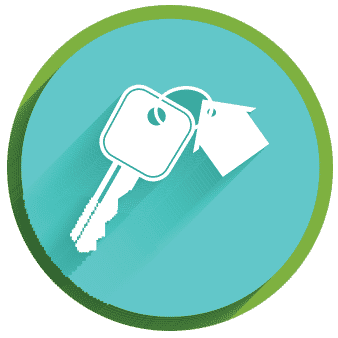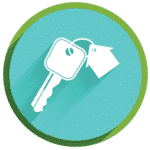 Access our selection of exclusive, high-yielding, off-market property deals and a personal consultant to guide you through your options.
Is BTR the same as BTL?
No, build-to-rent is not the same as buy-to-let. You cannot buy a build-to-rent home to let out.
Build-to-rent homes are not technically part of the private rented sector or PRS, although they usually compete for the same tenants.
How Big is the Market?
Build-to-rent is much larger and more established in other countries like the US. Currently, however, build-to-rent makes up only a comparatively small proportion of the rental market in the UK. However, some data suggest that BTR is growing fast and will be a much larger part of the rental market in the future.
According to figures from the British Property Federation (BPF) prepared by Savills as of early 2022, there were 72,668 build-to-rent homes in the UK, a 19% increase over a year. 46,304 BTR homes were under construction, a 14% increase over a year. A sizeable 106,380 BTR homes were in planning, an 11% increase over a year.
There were, at most, only a few hundred build-to-rent homes a decade ago.
The BPF report says there are around 34,500 BTR homes in London and 38,200 in the regions.
Forecasts by Savills suggest that there will be 30,000 BTR completions annually by 2026, or 13.5% of the annual supply.
Savills say that £4 billion was invested into BTR in 2021.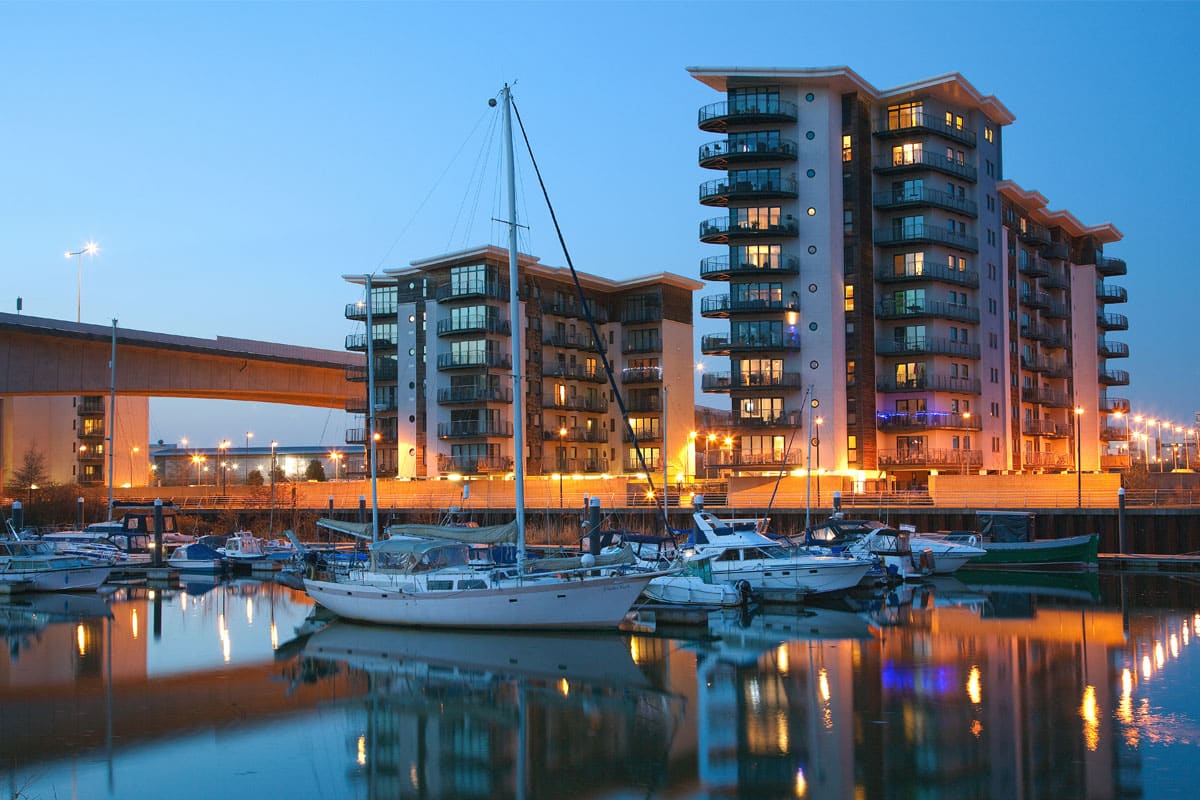 What Makes Build-to-Rent Homes Attractive to Tenants?
Build-to-rent developments are new builds with a contemporary design that suits modern living styles with mod cons. They may also be partly or fully furnished.
Build-to-rent developments often include amenities such as a concierge, gym, communal lounge, roof terraces, secure cycle storage and cinema room. They may offer on-site social activities to residents. Developers usually aim to create a community, not solely an accommodation to rent.
Build-to-rent developments are professionally managed, often by on-site management. Repairs and maintenance will be attended to quickly by an on-site team. They may have on-site security.
Build-to-rent properties are usually very tech-focused and often use an online platform or app to help manage lettings, repairs and maintenance.
Developments usually offer super-fast broadband, perhaps included in the rent.
Build-to-rent developments usually charge no additional fees. Residents only pay a deposit (some BTR schemes do not require a deposit) and their monthly rent.
Rent increases are specified at the start of the tenancy, so residents know when the rent will rise and by how much. This allows them to budget more easily.
Many properties take pets and have facilities for them, which PRS landlords generally do not.
Build-to-rent developments usually offer renters the opportunity to take longer-term tenancies. Tenancies may range from 6 months to three years, offering renters added security compared to a standard 6 to 12-month AST with a conventional private landlord.
Problems with the Model
Many build-to-rent developments are tower blocks and consist of uniform property types. They may be characterless and impersonal when compared to more traditional properties in local communities.
Some BTR properties are aimed at certain specific demographics: for instance, young people aged 18-35. They could be described as lifestyle developments, attuned to a specific lifestyles and may not suit everyone. An example off this could be PBSA or purpose-built student accommodation which is a kind of build-to-rent but for students only.
Build-to-rent homes are typically more expensive than comparable properties in the private rental market. Some research has suggested that rent on a BTR is, on average, 15% over what could be expected in the wider private rental market.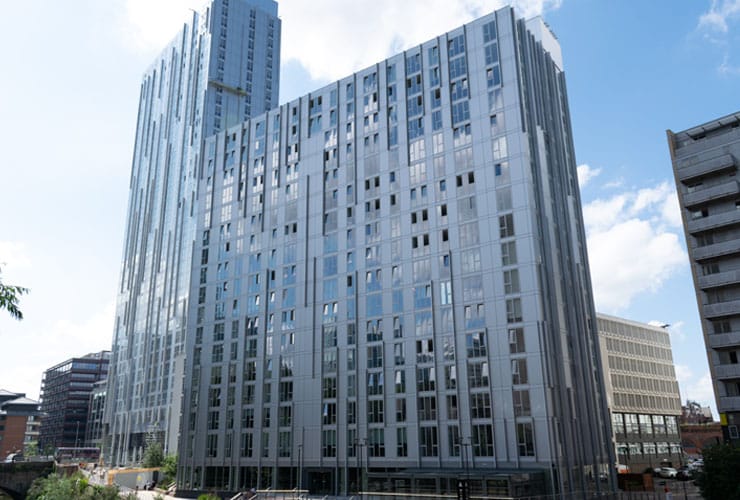 Why Investors are Keen to Invest
There are several reasons behind large investors and developers becoming increasingly active in the sector.
Build-to-rent is helping to provide in-demand new homes faster than would otherwise be possible.
Build-to-rent allows investors to invest in residential rental properties at scale. BTR developments may have anything from 50 to several hundred homes each. They can also allow investors to benefit from the economies of scale in operation, resulting in enhanced yields. They also do what they can to encourage tenants to stay long-term, potentially having fewer voids which can mean a greater return.
With BTR, developers and investors often partner with public bodies, who may have access to suitable land for development.
And finally, build-to-rent has a unique status within the National Planning Policy Framework (NPPF), which may help with the progression of new schemes.
However, there exist some possible disadvantages of build-to-rent for investors: BTR schemes have a high initial entry cost. Developers and investors must finance site purchase costs, design and planning costs, infrastructure contributions, construction costs and the costs of setting up and running the development.
Has this Anything to do with Affordable Housing?
In a word, no. Build-to-rent is not the same as affordable housing, nor is BTR connected to social housing.
Build-to-rent schemes generally offer homes for market rent and affordable rent. However, as rents in build-to-rent developments are generally higher than other kinds of rentals, the affordability of the rent is likely to be higher too.
Can I Invest?
If you are a small private investor, you cannot invest in a BTR property in the same way as you would in a buy-to-let.
Direct investment into build-to-rent is usually restricted to property developers, large landlords, financial institutions and institutional investors only.
How to Invest
It is possible to invest in build-to-rent indirectly. This can be done by investing in the shares of construction companies, developers, financial institutions and institutional investors who operate in the BTR market. Or by investing in an investment product such as a BTR REIT.
Is build-to-rent a good investment? It isn't possible to advise on whether BTR is a good investment. Investment in build-to-rent should be approached in the same way as any other financial investment. Investors should take professional financial advice before deciding where to put their money.