Avoiding the Void: How to Utilise Short-Term Lets | Article by Portico
With an increasing number of landlords moving to short-term lets, it's said that a staggering 64% of new landlords in the UK now count a holiday let property as part of their portfolio. The significant growth in this sector is likely due to the tougher legislation and tax changes that are continuing to be rolled out in the buy-to-let sector, especially with Section 24 restricting tax savings opportunities available for landlords.
Individual landlords will no longer be able to receive tax relief from mortgage interest payments starting in April 2020. A report published by RLA three years ago suggested one in three landlords were moving towards short-term lets because of changes in mortgage interest relief.
Although some are thinking about simply selling up, with the tax changes being fully phased in, the percentage of landlords looking to make the jump to short-term lets is expected to increase even more.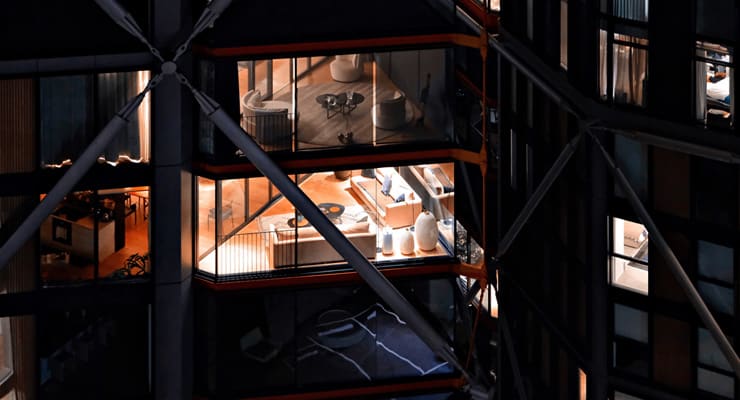 The Benefits of Short-Term Rentals
Buy-to-let landlords are utilising short-term lets in a time where profits are being squeezed, so they can earn higher rental yields. Short-lets can provide a new revenue stream, add value and diversify private landlords' property portfolios. These types of investment also have the potential to provide landlords with the opportunity to monetise void periods between long-term tenancies or while waiting to sell their property.
Additionally, furnished holiday lets are treated differently from a tax point of view and typically offer more tax relief opportunities. Landlords can offset mortgage costs against taxable income with short-lets, unlike with buy-to-let investments because of Section 24.
More and more landlords and investors are capitalising on the growing demand for temporary accommodation to earn more from their properties. And Airbnb has made it easier than ever to rent out properties for short-term accommodation and earn extra income.
Airbnb Is Expected to See Further Growth
2020 is anticipated to be a big year for Airbnb with the company's Initial Public Offering, which will likely push the company to a new stage of maturity. Standardisation and quality-control are expected to be a major focus this year, which will attract more hosts and guests to the platform.
A survey by ARLA Propertymark in partnership with Capital Economics revealed the number of active listings on Airbnb in the UK rose by a third from 168,000 in 2017 to 223,000 in 2018. The research suggests that 4.5 million properties have been used for short-term lets, which is equivalent to 19% of the housing stock in the UK.
Additionally, it was found that 16% of landlords offer exclusively short-term lets, while 7% utilise both short and long-term lets. With more landlords considering a move to short-term lets on Airbnb rather than selling up, up to 230,000 properties could be added to the marketplace.
How to Utilise Short-Term Lets
A short-term let is considered to be a tenancy between one night and six months. These types of lets typically attract tourists, business travellers and those who are looking to rent more flexibly or need temporary accommodation, such as someone who has recently moved to a new city.
Many landlords have discovered that rates for short-term lets are typically higher than traditional long-lets. A landlord can earn 15% and even up to 30% more revenue in certain locations, but it's important to note that because of the premium put on short-term lets, there is an expectation of higher standards. More features are also expected to be included in short-term lets, such as furniture, fittings, WiFi, TV license and cleaning services.
Note: Before investing in a short-term rental, check the rules relating to Airbnbs for your local area. Additionally, if your property is a leasehold, there might be terms in the lease restricting or preventing you from turning the property into a short-term let.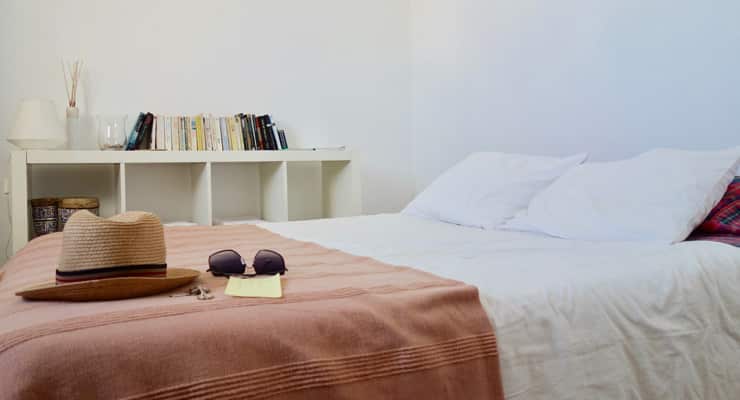 Short-Term Lets in London
Out of all of the UK, London is home to the largest market for short-term lets. The number of listings in the capital has quadrupled since 2015 from 18,000 to 77,000 in 2019, according to ARLA Propertymark and Capital Economics in "The impact of short-term lets".
In London, landlords and hosts of short-term lets aren't allowed to rent out a property for over 90 days a year unless they secure planning permission for a change of use. Because of the 90-day cap, landlords in London typically combine long-term tenancies with short-term ones. However, despite this limitation, the capital's short-let market is still thriving.
The average Airbnb host in London can expect to earn an average of £142 per night and that increases to £153 in July, according to data from AirDNA analysed by Portico estate agents. Naturally, summertime is the peak short-let rental period in the capital because of the increase in people taking holiday. Landlords can expect to earn an average of £1,124 more in the month of July than in January.
Occupancy rates also increase during the peak holiday months from 61% in January to 83% in June. To take advantage of higher returns and occupancy rates in the summer, most hosts on Airbnb get their property ready in the first few months of the year, which is when many people start looking to block out days for their summer travels.
UK Landlords Looking to the North of England
As landlords in London are restricted to renting out their homes for a maximum of 90 days over the calendar year, Airbnb is typically only a smart short-term solution or part-time strategy for those who own property in the capital. However, in other UK cities, landlords aren't restricted by such limits, providing the opportunity to earn more from Airbnb-ing their property.
Note: Across England and Scotland, any property let out for 140 days per year or more is considered self-catering. This means the income made from these properties is subject to business tax rates, but as landlords are allowed to rent their properties to short-term tenants for a higher number of days, Airbnb is still considered to be a lucrative alternative to traditional long-term tenancies.
The short-term rental market is performing particularly well in the North of England, and Liverpool and Manchester short-term rental markets are reaching all-time highs. With lower entry costs and higher yields, the region is expected to continue to be lucrative for landlords.
Liverpool's Short-Term Rental Market
Research from Portico revealed landlords with short-let properties in Liverpool have the potential to achieve yields of 15% or more at 50% occupancy. Long-term rentals in this city typically earn landlords an average yield of 8.3%, while Airbnb hosts in Fairfield, an area of Liverpool, can achieve a whopping rental yield of 27.2%. The average daily rate for Airbnbs in this city in the North West is £112 per night with a peak of £125 in November, according to data from AirDNA.
With more affordable property prices, the average property price in Liverpool stands at approximately £130,000 compared to the UK average of £217,000 and the average of £480,000 in London. On top of that, Liverpool's property prices are expected to rise dramatically in the coming years, giving landlords the potential to earn capital gains as well.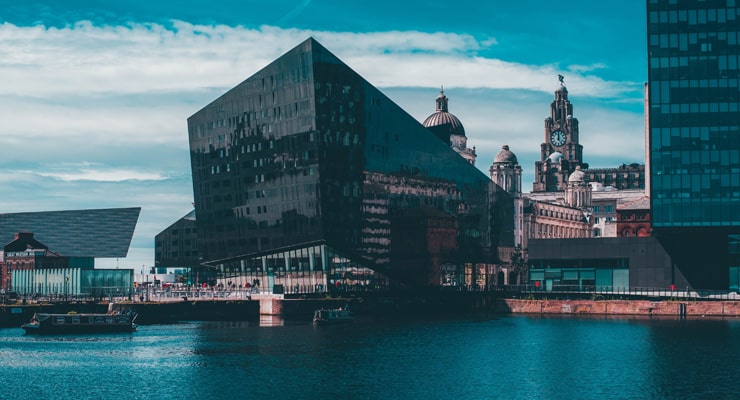 Manchester's Short-Term Rental Market
Manchester is also providing lucrative yields to landlords in short and long-term lets. The average daily rate for Airbnb's in Manchester is £94 per night, peaking at £103 in November. Landlords in Manchester can even earn an average of £1,296 per month through Airbnb.
Hulme and Levenshulme in Manchester are home to high short-term rental yields with 15.1% and 13.6%, respectively, compared to 6.9% and 6.2% yields for long-term rentals in the same areas.
Related: The 7 Best Places To Invest In Manchester and the North West
Tips for Investing in Short-Term Lets
When investing in short-term lets, location is especially key and can make or break the property investment. Short-term rentals naturally perform better in attractive locations with easy access to transportation, restaurants, pubs, shops, leisure facilities and a city's central business district.
To capitalise on high rates, landlords and investors can also take advantage of peak holiday seasons to earn higher rates per night. Research the area you're investing in to know when the most lucrative times of year are for short-term rentals.
As there are many matters to consider when investing in short-term rentals, Portico Portfolio is a new service through leading estate and lettings agents Portico that helps landlords create and manage bespoke northern-based property portfolios to maximise high rental yields and take advantage of the Airbnb boom.
Portico Portfolio assists landlords in investing smartly through a tax-efficient company structure, sourcing profitable properties in the right locations of Liverpool and Manchester and managing the property portfolio. Landlords and investors only need to decide on an investment budget between £150k and £500k.
How Airbnb Management Companies Can Help Landlords Invest in Short-Term Lets
Airbnb management companies are able to help landlords manage short-lets, which require more work than traditional long-term lets as there are more frequent turnovers. These companies also provide a more standardised hospitality experience and can provide a consistently high standard to guests, improving their experience for guests and removing the hassle for landlords.
If you're considering putting your property on Airbnb, find out how Portico's Airbnb Management service, Portico Host, can help. They have branches in London, Liverpool and Manchester and can take care of everything for short-term lets from the set-up to guest communication.