The Baltic Triangle: An Area Guide for Property Investors and Landlords
While it used to be an inner-city area of workshops and warehouses the Baltic Triangle is now Liverpool's liveliest and best place for culture, a social centre, a growing creative and digital hub, a great place for food and drink and a sought after city-living, accommodation hotspot.
The Baltic Triangle: What And Where?
There's no hard-and-fast boundary for the Baltic Triangle. But it's generally the area formed by a triangle of streets – Liver Street, Park Lane, Parliament Street and Chaloner Street/Wapping – just south of Liverpool city centre.
The Baltic, as it's known by Liverpudlians, is a fantastic location in which to live, with great access to all that Liverpool has to offer: Liverpool city centre is just a 12-minute walk, 3 minutes by bus or a maximum £5 taxi ride away.
Bit of an odd name isn't it, for somewhere that's not near the Baltic Sea? There are a few different theories but not much information for how the name came to be. A likely suggestion is that, in Liverpool's days as the world's biggest port, the area was used to store timber imported from the Baltic countries of Norway and Sweden.
There's also a famous Scandinavian Seamen's Church here, also known as Gustav Adolf Church which was built in 1883 for the Baltic sailors who visited Liverpool.
A decade ago Baltic Triangle was a run-down area. But since 2012, £128 million has been invested in development, with a further £62 million currently on site. So today, it's among the most sought after places to start a creative business, work, live and socialise in Liverpool.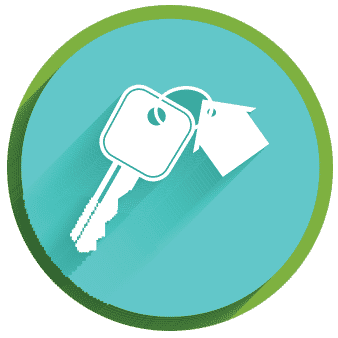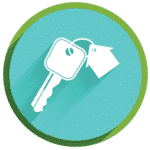 Access our selection of exclusive, high-yielding, off-market property deals and a personal consultant to guide you through your options.
Amenities
The Baltic Triangle is the place to see and be seen in Liverpool and in-fact throughout Merseyside for fashionable, enterprising young (and even not so young) people. It's packed with independent shops, restaurants, bars, coffee shops, craft beer specialists and event spaces hosting a range of cultural events.
A Few Highlights
The Camp & Furnace bar. A restaurant, bar, indoor festival site, music venue, pop-up event space, conference location cum cultural hub. It claims to be the origin of the Bongo's Bingo craze!
The Cains Brewery Village, named after the old brewery of the same name. Cains is home to independent traders and eateries and offers flexible and co-working space for small businesses. It's home to Baltic Market, Liverpool's first street food market. In a tribute to Liverpool's most famous band, The Beatles, you can even have food and drink in a bar inside a yellow submarine here!
The Constellations bar. An event space, garden, eatery and a great place for a drink. It hosts renowned late-night parties, art exhibitions, music events, and conferences.
The Baltic Social, whose catchphrase is 'quality food, boss music and belter drinks' is a renowned bar for its unique punk afternoon tea.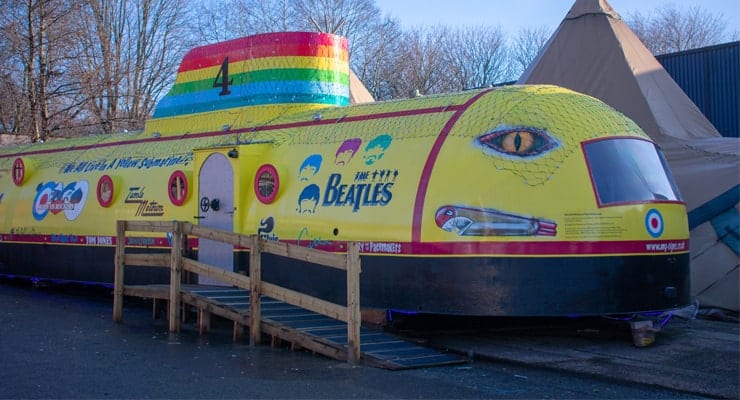 Another great thing about the Baltic Triangle is that it's still close to all the amenities of Liverpool city centre. Liverpool ONE, for example, is a recent development that offers all the big chain stores and there's even a John Lewis store close to the northern end of the Baltic.
For more information see, here.
Baltic Triangle also benefits from being close to Liverpool Waterfront, a popular tourist attraction which has around 6.3 million tourist visits a year. The Royal Albert Dock and Museum of Liverpool are attractions here. The M&S Bank Arena, an 11,000 capacity arena for music and sporting events, is also a short walk.
As befits a trendy, hipster area the Baltic Triangle is home to a number of festivals which are helping to put it on the map internationally. These include Liverpool Sound City which showcases new music and the Threshold Festival, a festival for grassroots music and art.
Business And Employment In The Baltic Triangle
Baltic Triangle isn't all about play. It's also about work with creative and digital businesses attracted to the area to exploit the pool of young talent. For example, well-known games developer Elevator Studios is a creative hub providing workspace for artists, musicians and other companies. It's used by several well-known names in the music industry including The Zutons and The Wombats.
The area is particularly popular with small, start-up businesses in information technology. Baltic Creative alone provides a workspace for around 150 companies at locations including Northern Lights, Creative Campus and their latest facility Digital House. Lucid Games, employing over 100 alone, are just one of the exciting digital companies based in the Baltic. vTime, a futuristic cross-reality social network, is also here.
For more information see, here.
The Property Scene
Go back a decade or so and Baltic Triangle was a run-down area, with very little accommodation and very few people choosing to live there. Today, however, it is among Liverpool's most sought-after residential areas with a thriving property scene making it something of a hotspot for buy-to-let property investors. The Times has even called it one of the coolest places to live in Britain.
Hundreds of new apartments have been built here in recent years, with much more accommodation planned. Recent developments include the Cargo Building offering 320 one, two and three-bedroomed apartments. Like other contemporary developments of its kind, it offers added amenities that tenants today look for including an on-site gym, residents lounge and a concierge team.
New apartment schemes that are due for completion or underway here include:
Kings Dock Mill Phase 2, Hurst Street (200 apartments) adjoining The Hampton by Hilton hotel. The ART apartments (54 apartments). Luxury townhouses at 27 Bridgewater Street. The Eight Building (120 apartments). Baltic House (126 apartments). Parliament Residences (145 apartments).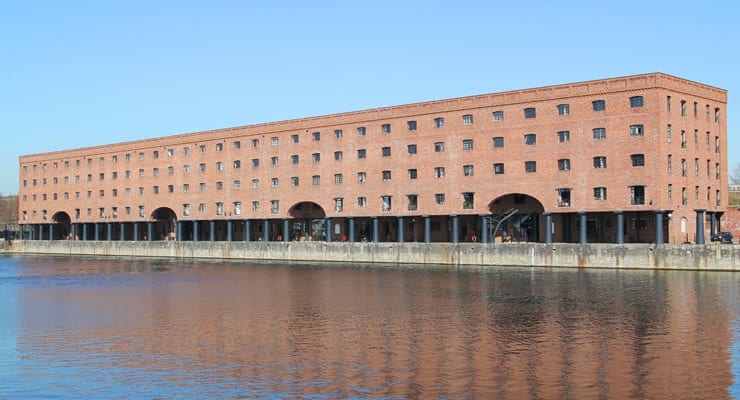 Also proposed is a major scheme to build 1,500 apartments in a £200 million redevelopment at Cains Brewery.
Although there isn't a university campus here, the Baltic Triangle is a hub for student life. Many of the local businesses hold special student events and offer student discounts. That means it is also popular for student accommodation with students at one of Liverpool's universities, including Liverpool John Moores University (LJMU) and the University of Liverpool whose main campus is ten minutes away.
Some popular student accommodation here includes the Baltic Studios, L1 Building, Libertas and the brand new Baltic 56 apartments. More new student apartments are also planned at Baltic House.
Property Prices, Rents And Yields
Now to look at prices, rents and yields in the Baltic Triangle: According to Zoopla, the average property price in the area (L1 postcode) is £112,709. But Zoopla also shows that there are properties available to buy here from as little as £66,000, while there are now some brand new townhouses under development which will sell at £400,000 plus.
An indication of how the market is moving upwards here is that there is even a plan to build a luxury apartment block which will feature a £1.5 million New York-style apartment with rooftop pool and spa.
Zoopla also says that the average asking rent here is £885 PCM. A simple property price–v–rent calculation suggests that means yields of 9.42% are possible here. Also, Totally Money put the L1 postcode amongst the top 25 best buy to let rental yields in the UK. They say letting yields of 9.33% are possible here.
According to this report in The Telegraph house prices across Liverpool shot up by 26% between 2013 and 2018, and have risen 4.9% over the last year – the third-highest of the biggest British cities. It says, however, that Liverpool is still an affordable city for property investors.
The Future of the Baltic Triangle
Liverpool City Council is creating a new masterplan for the Baltic Triangle to help guide its development into the future. The council have appointed the same consultants who advised on London's incredibly successful Olympic Park to advise them. Liverpool City Council also proposes extending the Baltic Triangle out to Dock Road, Sefton Street and Brunswick Station. This could help make the area south of the Baltic Triangle Liverpool's next up and coming property hotspot.
More and more businesses are being attracted to Baltic too, which is good news for jobs here and the economy. Baltic Creative had 250 enquiries from businesses wanting to rent space here in 2018 alone and currently have 80 new companies on their waiting list.
This is a small development maybe, but could be very exciting: There's also a campaign to reopen St. James train station, with Merseytravel confirming they are looking at the options. That could give the Baltic it's own direct rail link to the rest of the country.
Most people will agree that a massive amount has been achieved in the Baltic Triangle over the last few years. But all the evidence suggests that this is only the start and that the very best is yet to come. With so much development going on here, plus property prices that are still currently very low, the Baltic Triangle should offer a great opportunity for enterprising property investors and buy-to-let landlords.