Areas of Bromley: Buy-to-Let Property Investment Hotspots
The first question many people ask about Bromley is often... where is it? That's probably something of an unfair question, however. Bromley has a great location that is not only within easy reach of London but close to the green spaces of rural Kent too. Here are the best areas of Bromley to invest in buy-to-let.
Why Invest in Bromley?
Bromley is both a town and a London borough. The London Borough of Bromley is in south-east London. Historically Bromley is part of the county of Kent, however.
Bromley borough is one of the least densely populated London boroughs. While parts of Bromley are built up and urban some parts have lots of green space. Large parts of Bromley are within the Metropolitan Green Belt.
Bromley borough includes the town of Bromley and other towns and districts including Beckenham, Chislehurst, Hayes, Orpington, Penge and West Wickham.
Bromley is covered by part or all of the following postcodes: BR1, BR2, BR3, BR4, BR5, BR6, BR7, BR8, CR6, DA14, SE9, SE12, SE19, SE20, SE26, and TN14.
Many parts of Bromley borough have really good rail access into central London. The fastest direct train from Bromley South station to London Victoria takes as little as 16 minutes and to London Blackfriars around 36 minutes. Areas with good train links into London, especially those that are within 10-20 minutes of a station, tend to be most popular with London commuters.
Some parts of Bromley also have links to Croydon and towards Wimbledon on London Trams.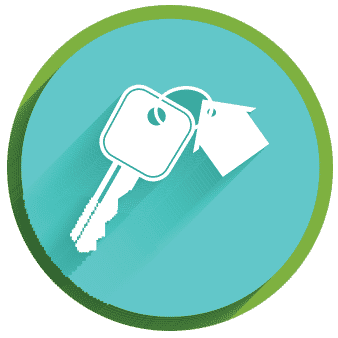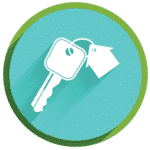 Access our selection of exclusive, high-yielding, off-market property deals and a personal consultant to guide you through your options.
There is a long-term plan to extend the London Underground Bakerloo Line out into Bromley borough. This could give a boost to the property market in those parts of Bromley which it might serve.
Bromley is also well located for road travellers. Bromley has good access to the A20, M25 and M20 for those travelling out of London and to Kent.
London Biggin Hill Airport is in Bromley borough. Biggin Hill is a dedicated business aviation airport. It does not offer any regular passenger flights, however.
Bromley itself has good local amenities and is one of the south-east's largest regional shopping centres. It attracts shoppers from right across south east London.
Bromley is in the top ten highest gross disposable household income areas in the UK at £27,169 on average.
While Bromley is often thought of as mainly suburban and semi-rural it does have a successful economy too providing many local jobs. This report says that Bromley's economic output is £9.3 billion which is actually larger than many small countries.
According to London Councils Bromley contains just over 17,000 registered businesses, 90% employing less than nine people. The borough has strengths in professional, scientific and technical services, as well as administrative and support services, with 19% of the borough's registered businesses providing management and computer consultancy activities (1,600 firms). Health and social work is the largest sector by employment at 16%.
One of Bromley's claims to fame is its connection with musician David Bowie who grew up and went to school in Bromley South and Beckenham.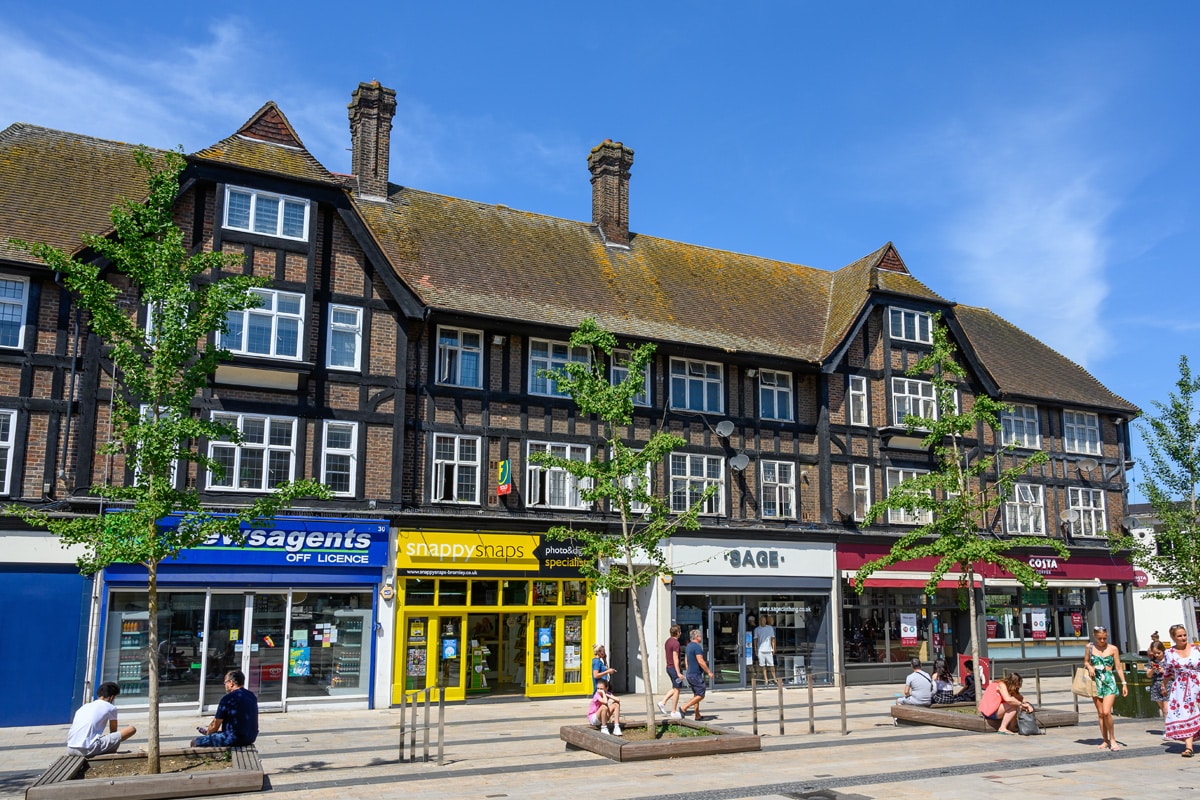 Property Values in Bromley
Bromley is not the cheapest London borough but it is far from being the most expensive either. Bromley house prices are slightly less than the London average meaning Bromley is still a good value part of London. The average house price in Bromley is currently £485,947 compared to an average London house price of around £503,000.
It is possible to find good value property in Bromley too. According to Zoopla, Bromley's property prices start at around £100,000.
According to Rightmove the most expensive area of Bromley is Park Langley and the cheapest part of Bromley is St. Mary Cray.
Although past performance isn't necessarily a guide to the future Bromley property investors have done very well over the last few years. Research on property xyz suggests that property in Bromley has returned up to 32% growth over the past five years.
This local press report says that Bromley is becoming a property star thanks to good value homes, great schools and a fast city commute.
Rental Demand in Bromley
Bromley generally appeals to buyers and tenants who want to live within reach of London but in a quieter area with more space and easy access to the countryside.
Landlords in Bromley benefit from a varied letting market. Parts of Bromley, especially those with good station access, are popular with London commuters. Districts further out have local, buy-to-let demand, and also from those looking for more affordable rents.
How much rent can Bromley landlords earn? It depends on the type of property of course but figures in Home.co.uk's Bromley Market Rent Summary suggest that the average monthly rent in Bromley is currently around £1,368. Their figures show that average rents for different types of houses or flats in Bromley are: £1,061 PCM for a one-bed property, £1,459 PCM for a two-bed property, £1,751 PCM for a three-bed property, £2,268 PCM for a four-bed property with a five-bed property potentially earning £3,439 per month in rent on average.
Yields in Bromley for a long let are 3.6% on average according to property xyz.
Landlords who want to buy or set up an HMO or house in multiple occupancy in Bromley borough can find out more about the licences needed from the London Borough of Bromley Council, here.
Property Investment in Bromley
Population: 332,300
Average House Price: £485,947
The town of Bromley itself is the second-largest individual town in the Bromley borough with a population of around 88,000. Bromley is also the main regional centre for shopping and leisure and offers the Bromley Charter Market and all the main chain stores in The Glades shopping centre. Leisure attractions include the Churchill Theatre.
According to Bromley Council, Bromley town centre is home to over 700 businesses (and 20,000 jobs) in retail, commercial and leisure sectors and several large employers are based here. Bromley itself is a popular place to live for those who work in the town itself but also with commuters thanks to great commuting links from Bromley South station and Shortlands and Bromley North station via Grove Park.
Beckenham is a separate town just to the west of Bromley. Beckenham has a population around 46,800. As well as being a densely populated residential area Beckenham has its own range of shops and services and local employment.
Beckenham Junction train station also has services to London Bridge, London Victoria as well as Bromley South and Orpington. As well as being popular with commuters Beckenham has a range of local employers providing jobs.
Chislehurst is in the east of Bromley borough and has a population of 14,800. Chislehurst has a villagey atmosphere and is more like part of Kent than London as such. Chislehurst is known for its independent shops and eateries. There is lots of green space including Chislehurst Common and nearby Petts Wood and Hawkwood.
Chislehurst is a sought after residential area. There are good commuting links from Chislehurst station but also to the A20 and M25.
Hayes is to the south of the town of Bromley itself on the A232. A one-time village it is now a residential suburb with a population around 16,200. Hayes benefits from a range of local shops plus access to lots of green space. Hayes station has frequent services (every 15 minutes during the day) to London Charing Cross and London Cannon Street.
Orpington is a separate town in the southeast of Bromley borough with a population of around 90,300. It feels more like a Kent town rather than a part of Greater London, however. Orpington has a good range of shops at centres including The Walnuts and a good range of leisure amenities. Orpington is known for its selective state secondary schools which attract many families to live in the area.
Orpington is a popular residential town and benefits from railway stations at Orpington itself plus Petts Wood, Chelsfield and St. Mary Cray. Unlike parts of Bromley close to London it also has good access to the M25 and the rest of Kent for those who work around the region.
Penge is in northwest Bromley borough close to Crystal Palace. Penge is the closest part of the borough to central London and is more densely populated than other parts of the borough. Penge is suburban and popular with London commuters and also offers good access to Croydon. Penge also has its own local industry providing employment. There are good rail links at Anerly, Penge East and Penge West.
West Wickham is south of Bromley close to Hayes. West Wickham has good access into central London by train and is on the A232 with good travel links towards Croydon. West Wickham is mainly a suburban residential area. It has its own High Street for local amenities and is close to lots of green space.
About Our Data
Note: Population estimates are based on information provided by Localstats. Current average asking prices are taken from HM Land Registry data and Zoopla. Buy-to-let yields by postcode are taken from Property.xyz.