What is Gazanging? Everything you Need to Know
If you're buying or selling a house or flat then you could be affected by something known as gazanging. Here's what gazanging is and how to deal with it.
What Gazanging Means
Gazanging is a term used in property for when a seller (or vendor) has agreed to sell their property to a buyer. But then they decide not to sell it and so the sale falls through.
Gazanging isn't the same as gazumping or gazundering. Gazumping is when a seller accepts an offer, usually a higher offer, from another buyer after they have agreed to sell their house to the first buyer. Gazundering is when a buyer drops their offer even though the seller has already accepted their offer for a higher price.
---
Read More:
---
The most important difference with gazanging, compared to gazumping or gazundering, is that there is no higher or lower offer to disrupt things. The seller decides not to sell and the sale simply does not happen at all.
Gazanging is thought to be derived from the words gazump, gazunder and hanging combined. Because the gazanged buyer is in effect left 'hanging'.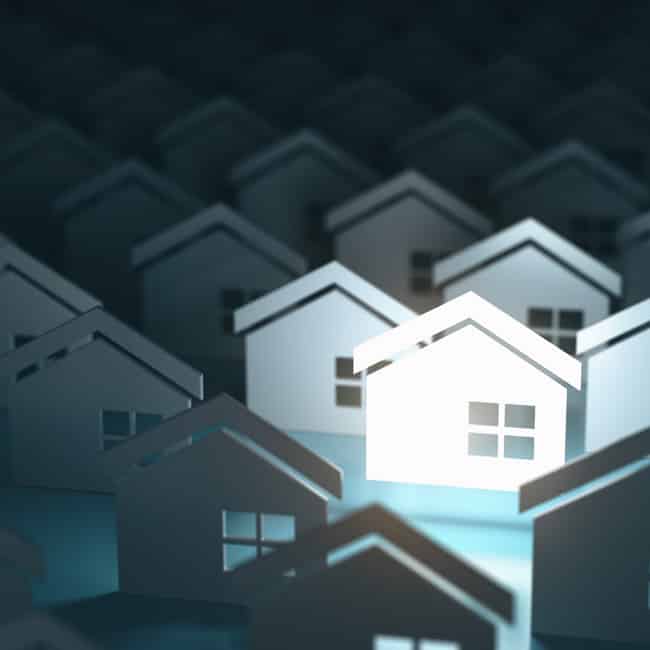 Sell Your Investment Property in Days
Any condition, tenanted or vacant, for it's full market value. Offers in 3-5 days. No sale, no fee.
When does Gazanging Happen?
Gazanging can happen for no particular reason. But here are some of the main reasons gazanging can happen:
A change in the seller's circumstances means they can no longer sell or no longer move home. For example, a family bereavement, separation or redundancy can lead to gazanging.
Property prices are going up, or are expected to, perhaps because it is a hot market or seller's market. The seller might think that by waiting they will get a higher price (even though they do not have a higher offer) sometime in the future.
The seller loses a house or flat they were planning on buying. They might have been gazumped or perhaps gazanged by the seller they were buying from or a house sale chain breaks further down the line. Perhaps they are unable to find another property to move into.
The seller just gets fed up with waiting for the buyer to exchange contracts if, perhaps, the process is taking longer than expected or they feel the buyer is being difficult.
There is no reason at all! The seller just changes their mind and decides not to sell their house or flat.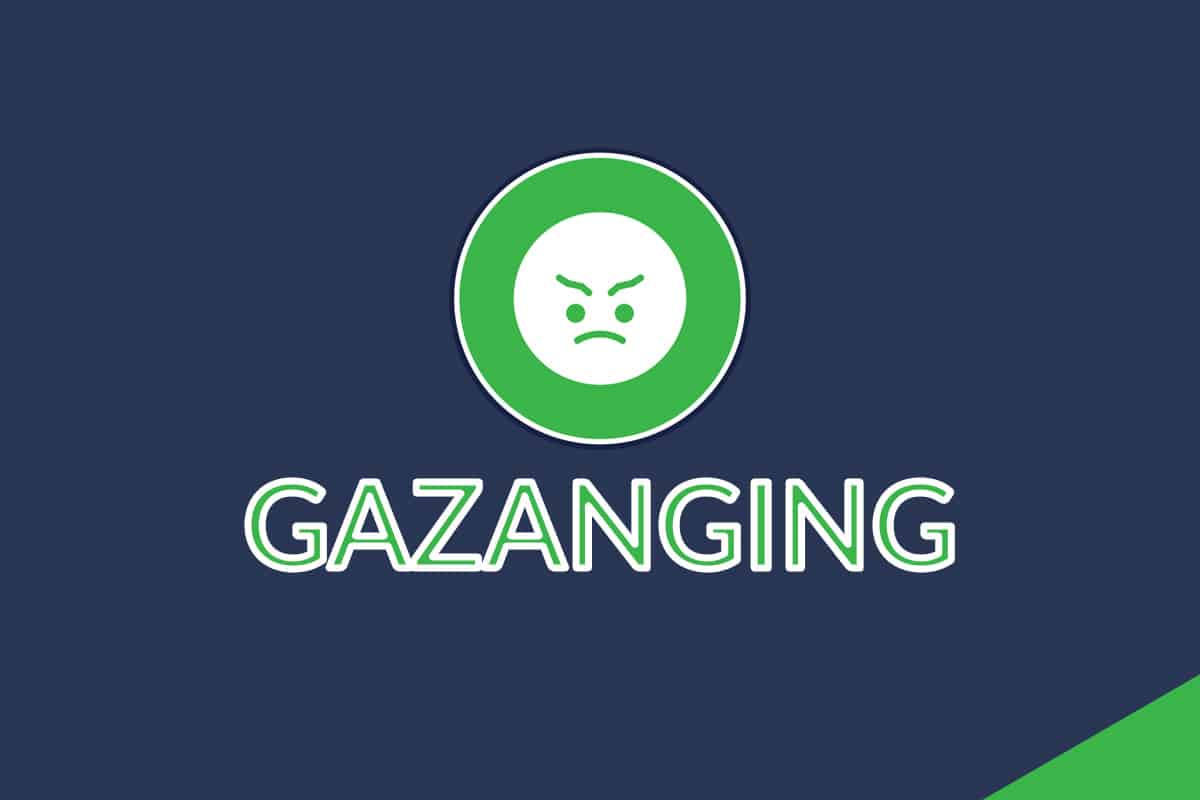 What are the Problems with Gazanging?
The big problems with gazanging are that it can be expensive, time-consuming and stressful. A buyer who is gazanged may have spent money on a survey, legal fees and other expenses which they cannot get back. Buyers who are gazanged have to go back to square one and start looking for another property all over again. They might even have already sold their own house.
Is Gazanging Illegal?
Gazanging is not illegal. It is perfectly legal for sellers to gazang a buyer by deciding not to sell right up until the exchange of contracts.
Gazanging is legal because a house is not sold in law until the contract of sale is exchanged legally. Up until that point, the sale is only subject-to-contract. A verbal or spoken agreement between buyer and seller only means sale agreed – it does not legally bind the seller to sell.
Gazanging is legal in England and Wales under English law. Gazanging does not usually happen in Scotland because Scottish law on house buying and selling is different.
How to Stop Gazanging from Happening to You
As a buyer, there are a few things you can do to reduce the risk you will be gazanged.
Be a cash buyer. If you have a house to sell, sell it before you buy. Although this won't stop gazanging completely it will mean you will probably be in a position to exchange contracts faster and so reduce the risk it could happen.
Be well prepared in advance. Have a mortgage in principle, a solicitor or conveyancer lined up and a target date to move in mind before you make an offer on a property.

The faster you are able to move the less chance there is gazanging will happen.

Be nosey! When viewing a property try and find out why the seller is selling and so how committed they are. Sellers who are moving for a new job and sellers who have already bought a new house are likely to be more committed to selling and less likely to gazang. Sellers who have no particular reason or, for example, 'just fancy a change' - or have little idea about what and where they will move to are more likely to change their mind.
Go in with your best offer. The seller is less likely to have second thoughts if more money is at stake. It also marks you out as a serious buyer.
Ask the seller to enter into a reservation agreement which can help to lock them into the sale. They may be unwilling to do this, however, and it does not guarantee the property will be sold to you. It's best to take legal advice if you are considering doing this.
Be proactive. Do what you can to push the sale through as quickly as possible. Ensure that the Memorandum of Sale is issued as soon as possible. Deal with any questions or queries from agents and solicitors/conveyancers immediately. Keep in touch with your solicitor or conveyancer, the estate agent and perhaps even the seller from time to time to help keep the sale on track.
It is possible to buy an insurance policy, often called Home Buyers Protection Insurance, to help minimise the problems gazanging (and also gazumping) can cause. Insurance can't stop gazanging but it may cover your expenses if you are gazanged (or gazumped).
What to do if you are Gazanged
If you are gazanged by your seller there are some things you can do to try and recover the situation.
Ask the seller to reconsider their decision not to sell their house. Appeal to their better nature. Tell them how much you like their house, want to live there and what plans you have for it. If you're desperate to move for some reason tell them what the reason is.
Try and find out why your seller has gazanged you. Ask what you could do to help so that the sale can still go through. For example, if the seller has been gazanged or gazumped themselves or is unable to find another house or flat to move into, you can suggest that you are willing to wait – if you are able to.
Offer more money. It's true that money talks in situations where gazanging, gazumping and gazundering happens. Increasing your offer may persuade the seller to still sell their house to you. But – only increase your offer if you can afford it and if the property is worth the extra money.
You could offer more money with strings attached. For example, specifying that the contracts must be exchanged within a certain number of days.
What Gazanging Means for Sellers
Can gazanging ever be right? Gazanging is usually thought to be a bad practice. Gazanging is unfair to the buyer. It will cost them time, money and can be stressful. They will have to start househunting all over again.
It is however worth bearing in mind that although the buyer suffers most if they are gazanged gazanging can also cause problems for sellers too. Gazanging can cost the seller money. They may have incurred some estate agents' fees or legal fees which they cannot get back.
If a seller has found a house they want to buy, and they gazang their buyer, their planned house purchase will also fall through. Their seller will be affected and a whole house buying chain could collapse all the way down the line.
If a seller gazangs house prices could fall over the next few months or years. So, if they later change their mind and decide to sell, their house could be worth much less.
Very importantly if a seller gazangs, takes their house off the market, but then subsequently decides to put it back up for sale, they could find it is much harder to sell. Houses are generally easier to sell when they are fresh to the market. Buyers are often suspicious of houses that are for sale, then sold, then relisted and so on.
However, in some cases, a seller could feel that they are perfectly justified in gazanging and that it is not unfair to do it. If, for example, they are no longer able to move, can no longer afford to move, or have nowhere to move into gazanging may be the only reasonable option open to them.