Areas of Inverness: Buy-to-Let Property Investment Hotspots
Inverness is either the last city in Britain or the first... depending on which direction you're arriving from. More interestingly though Inverness is also something of a fast-growing economic powerhouse... just the sort of city that property investors ought to take a look at.
Why Invest in Inverness?
Inverness is located in the Highland region of Scotland. Inverness calls itself the Capital of the Highlands and it is both Scotland and the UK's northernmost city.
Inverness is located on the River Ness, which flows from Loch Ness (home of the famous Loch Ness monster) and alongside the Moray Firth and Beauly Firth. In Scots Gaelic Inverness is known as Inbhir Nis.
Locally Inverness is known as Inversneckie, Sneckie or The Sneck.
Inverness has grown fast in recent years and is reported to be Scotland's fastest-growing city, and one of the fastest-growing in the UK. The population of Inverness has grown by almost 15,000 people over the last few years and is now almost 70,000.
Inverness has a remote location compared to most other cities – although this doesn't seem to have discouraged more people to want to come and live and work in Inverness. Inverness is connected to the rest of Scotland by the A9, A96 and A82 roads. Inverness to Edinburgh is around 155 miles by road and the journey takes around 4 hours.
Inverness railway station has services to many local towns and villages plus direct services to Aberdeen, Glasgow and Edinburgh. Inverness to Edinburgh takes around 3 hours 40 minutes by train. There are also direct and indirect trains to London taking around 10-11 hours. Inverness is one of the destinations on the Caledonian Sleeper service from London Euston.
Inverness Airport has flights to several outlying islands and some UK and European cities.
Inverness has experienced rapid economic growth in recent years. It has seen an 86% growth in economic productivity – the highest rate in Scotland and the second highest in the UK.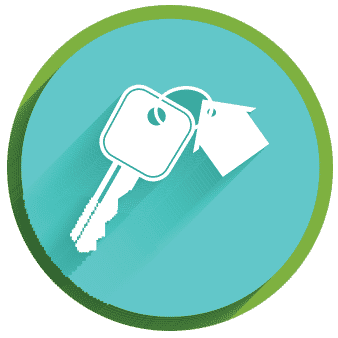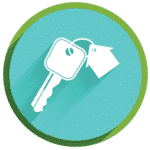 Access our selection of exclusive, high-yielding, off-market property deals and a personal consultant to guide you through your options.
The traditional industries of the Inverness area are farming, whisky distilling, fisheries and maritime industries. However, in recent years many new industries have been established which are helping to bring new jobs to the Highlands. These include creative industries, energy, finance and business services, food and drink, life sciences, technology and advanced engineering.
Inverness Campus, which first opened in 2015 is being developed as a world-class business location for those operating in life sciences, digital healthcare and technology. It brings together businesses, researchers, academics and scientists in a place where they can collaborate and innovate.
Other important employers here include Raigmore Hospital, the only acute district hospital serving the Highland region, which has almost 3,000 staff. The Port of Inverness is also important to the local economy. The Port of Inverness is one of the economic hubs of the Highlands and provides a gateway for companies in the north to export and import. It has been at the heart of the city's growth and expansion.
Inverness has a busy tourist trade, especially in the summer season. It is a popular base for tourists travelling around the Highlands. The area attracts walkers, cyclists, lovers of the wilderness and there are even some great beaches. Sights in and around Inverness include Culloden Battlefield, Inverness Museum and Art Gallery, Clava Cairns and Fort George.
Inverness is also the main centre for shopping, services, entertainment and public administration for the entire region. As well as the city centre independent and national shops there are many large stores at the out of town Inverness Shopping Centre and Inshes Retail Park.
Inverness hasn't won any best places to live plaudits – yet. But it has been voted the happiest place in Scotland (and one of happiest places in Britain) on factors such as neighbourliness and sense of community, safety, environment, incomes, property prices and rents.
Services in the city and across the whole region are provided by The Highland Council.
Inverness is a university city. One of the colleges of The University of the Highlands and Islands (UHI), Inverness College, has its Inverness Campus in the city with around 6,500 students studying here. As well as university accommodation some students look for accommodation with private student landlords.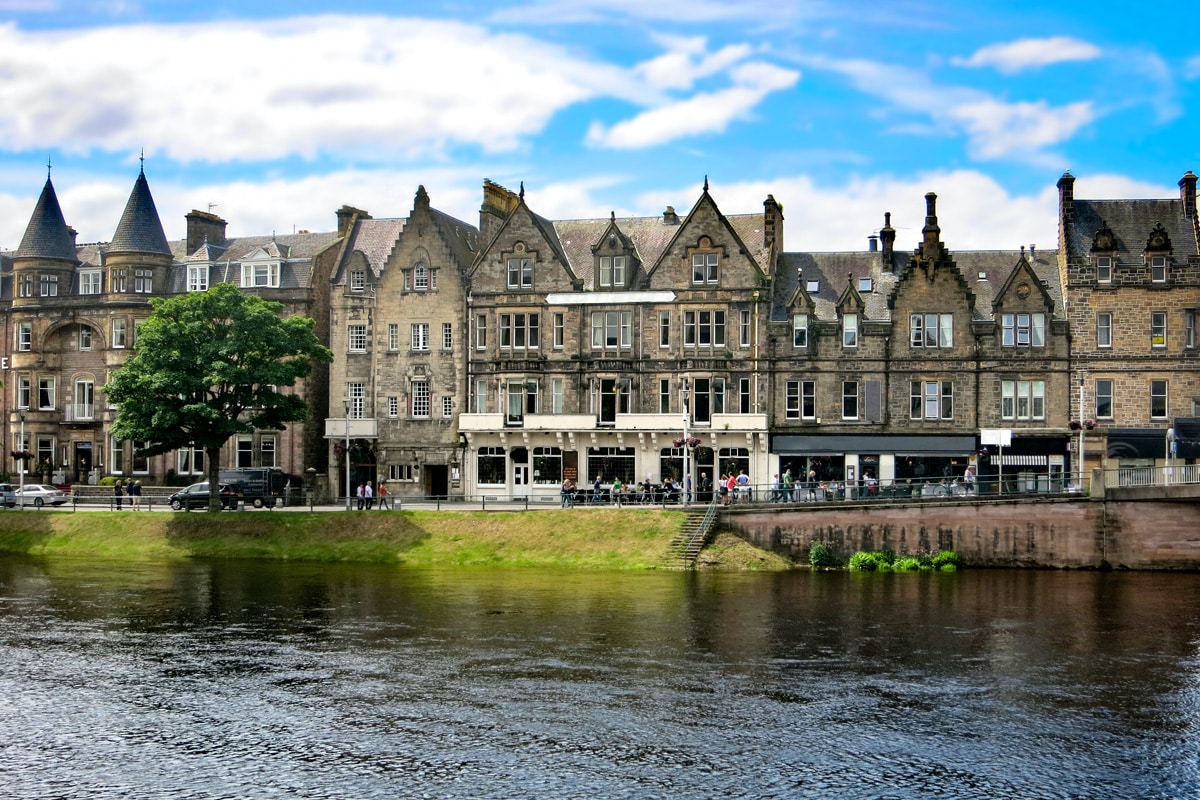 Property Values in Inverness
Scotland generally has good value property prices outside the prime areas of Edinburgh and Glasgow. The average price of a property in Scotland is currently only around £165,000 compared to an average price in England of around £250,000.
The Highland region of Scotland, in which Inverness is located, has average prices slightly above the Scottish average. According to HM Land Registry, the current average house price in Highland is £176,301. That compares to an average house price in Edinburgh of £263,894.
Property values in Inverness are higher than the Highland average according to Zoopla's figures. Zoopla says that the current average asking price in Inverness is around £226,880.
Property portals Zoopla and Rightmove show that you can buy property in Inverness starting from £72,000.
This report says that Inverness was the best performing city in Scotland for house prices last year.
Rental Demand in Inverness
According to Home.co.uk's Inverness Market Rent Summary, the average monthly rent landlords in Inverness can expect to charge is currently £799. The figures show that average rents for different types of Inverness buy to let property are £644 PCM for a one-bed property, £741 PCM for a two-bed property, £923 PCM for a three-bed property and £1,324 PCM for a four-bed property.
Inverness can offer sound rental yields for investors. Property.xyz's figures report that investors can find average gross yields of up to around 6.5% in Inverness, based on the Inverness IV1, IV2 and IV3 postcode areas.
When investing in property in Scotland it's important to know that the system of buying property is different to that in England and Wales. The Money Advice Service describes exactly how buying property in Scotland works.
Scotland's system of stamp duty – or Land and Buildings Transaction Tax (LBTT) as it is known – is also different from that in England and Wales. The Scottish Government's site gives the latest rates for Land and Buildings Transaction Tax.
Scotland as a whole including Inverness has a landlord registration scheme. You need to register to rent out a property and laws applying to tenancies are different from England and Wales. Thee Scottish Landlord Register gives more information.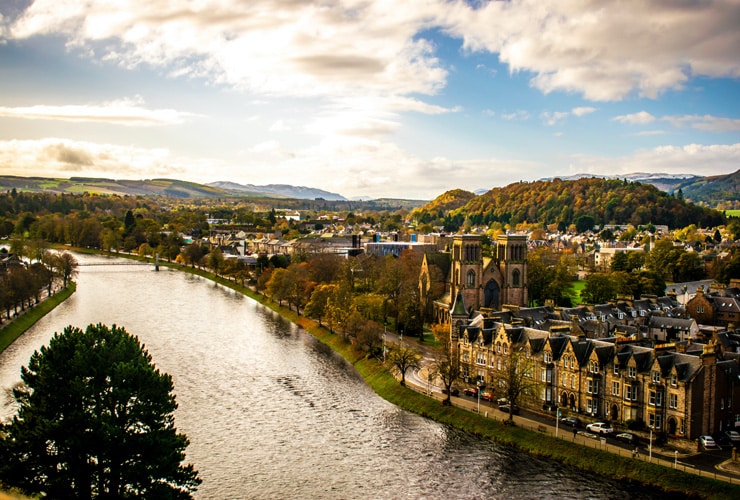 Property Investment in Inverness
Population: 70,000
Average House Price: £226,880
Inverness city centre and the area to the immediate south of the centre is a popular city-centre living location. As well as easy access to the city centre amenities buyers and tenants here are within easy reach of the main commercial area of Longman just to the north of the city.
City centre property types are often older stone-built and often Victorian properties including flats, terraced houses, semi-detached and detached houses with gardens but there are some newer build properties. Crown is a popular inner suburb that is partly a conservation area. It benefits from closeness to the city centre but has a villagey feel.
The Inverness suburbs are mainly post-war properties often on small private and social housing estates. There are a number of new-build estates and more are planned. Although there are some flats and terraces in the suburbs predominant property types are detached and semi-detached houses and bungalows with gardens.
West of the city centre, separated by the River Ness and Caledonian Canal, are the districts of Ballifeary, Bught, Dalneigh, Kinmylies, Merkinch, Scorguie and South Kessock. Riverfront properties on this side of the city include some of the most sought after by buyers and tenants.
Charlestown and North Kessock are across the Kessock Bridge on the Black Isle (a peninsula rather than an island) and are popular with Inverness commuters.
South and east of the city centre are the Inverness districts of Culcabock, Culduthel, Drakies, Holm, Inshes, Lochardil, Milton of Leys and the Raigmore Estate. Each district is quite different and a range of budgets is catered for.
Further to the east, across the A9 road, are the villages of Balloch, Cradlehall, Culloden, Inshes Wood, Resaurie, Smithton, Westhill and the new sustainable town of Tornagrain. These areas benefit from close proximity to the retail and business parks on this side of the city, the airport and the A96.
Investors considering Inverness might also look at the small towns and villages surrounding the city for more investment opportunities. Villages with some shops, a school and good transport links into Inverness are likely to be most popular with tenants. Beauly to the west of Inverness, the small town of Nairn to the east and villages on the Black Isle are popular with those who work in Inverness.
About Our Data
Note: Population estimates are based on information provided by Localstats. Current average asking prices are taken from HM Land Registry data and Zoopla. Buy-to-let yields by postcode are taken from Property.xyz.