Areas of Perth: Buy-to-Let Property Investment Hotspots
There's a Perth in Australia, a Perth in Canada and a Perth in the US, if not several Perths. But there's only one 'real' Perth. Here we'll look at whether Perth, Scotland, is the real deal as a property investment.
Why Invest in Perth?
The City of Perth is located in the Tayside area of Scotland around 44 miles north of Edinburgh. Perth is located on the banks of the River Tay. The city itself has a population of around 47,400.
Perth is historically the county town of Perthshire. Perth is a royal burgh and the one-time capital of Scotland. Today Perth is within the Perth & Kinross Council area.
Locally Perth is known as The Fair City, or St. John's Toun.
Perth has a strategic position in Scotland's transport network. Perth is connected by the M90, the A90 and the A9 roads which put a large part of the country within a convenient travel distance of the city. Perth railway station has trains to Glasgow, Aberdeen, Inverness Dundee, Edinburgh and also to London King's Cross.
Perth is one of the destinations on the Caledonian Sleeper service from London Euston.
Perth is rich in history and there are many places that attract visitors and tourists. Local sights include The Black Watch Castle & Museum, Huntingtower Palace, Perth Museum and Art Gallery and Scone Palace just across the River Tay from Perth itself.
Scone is closely involved with Scottish history and today is an important tourist destination for visitors from home and abroad. Scone is the historic crowning place of Scottish monarchs and the original home of the Stone of Scone or Stone of Destiny.
Perth is also well located for access to the Cairngorms National Park.
The economy of Perth is mainly based around public services, health and education and services and these provide many jobs in the area. Important employers in the city include Aviva Insurance at Pitheavlis, Royal Bank of Scotland, Scottish and Southern Energy (SSE), Perth & Kinross Council, NHS Tayside, HM Prison Perth, Perth College and Stagecoach Group.
Perth Royal Infirmary is the main hospital for the area and a key employer.
Perth is an important shopping and service centre for this part of Scotland, although a wider range of shops and services is available in Dundee around 20 miles to the east.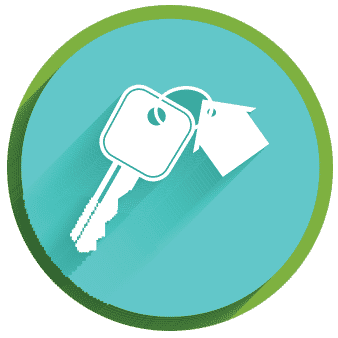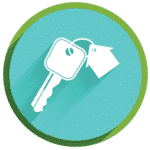 Access our selection of exclusive, high-yielding, off-market property deals and a personal consultant to guide you through your options.
Perth is an important shopping and service centre for this part of Scotland, although a wider range of shops and services is available in Dundee around 20 miles to the east.
Perth is particularly known for its arts and cultural scene and also its food and drink and there are many venues, bars and cafes. Tayside is one of Scotland's prime agricultural areas. It is known as Scotland's Food Town. Perth venues include Perth Theatre, Perth Concert Hall and Perth City Hall which is undergoing restoration to become a new arts and heritage destination and a new home for the Stone of Scone.
The local authority is planning a major regeneration of Perth city centre. Covid has caused the plans to be paused for now but the aim is still to launch projects that will attract more businesses and more visitors to the city centre.
Under development is Perth West. Perth West covers 240 hectares of land on the western edge of Perth zoned for residential and commercial development. Perth West is designed to accelerate the clean inclusive growth of Perth through investment in infrastructure and land that enables climate change adaptation, skilled employment opportunities and public amenities to come forward at speed. Around 3,500 new homes are planned for Lamberkin Village.
Perth has a university sector too. One of the colleges of The University of the Highlands and Islands (UHI), Perth College, has a campus on Crieff Road in the city with around 7,000 students studying here. As well as university accommodation some students look for accommodation with private student landlords.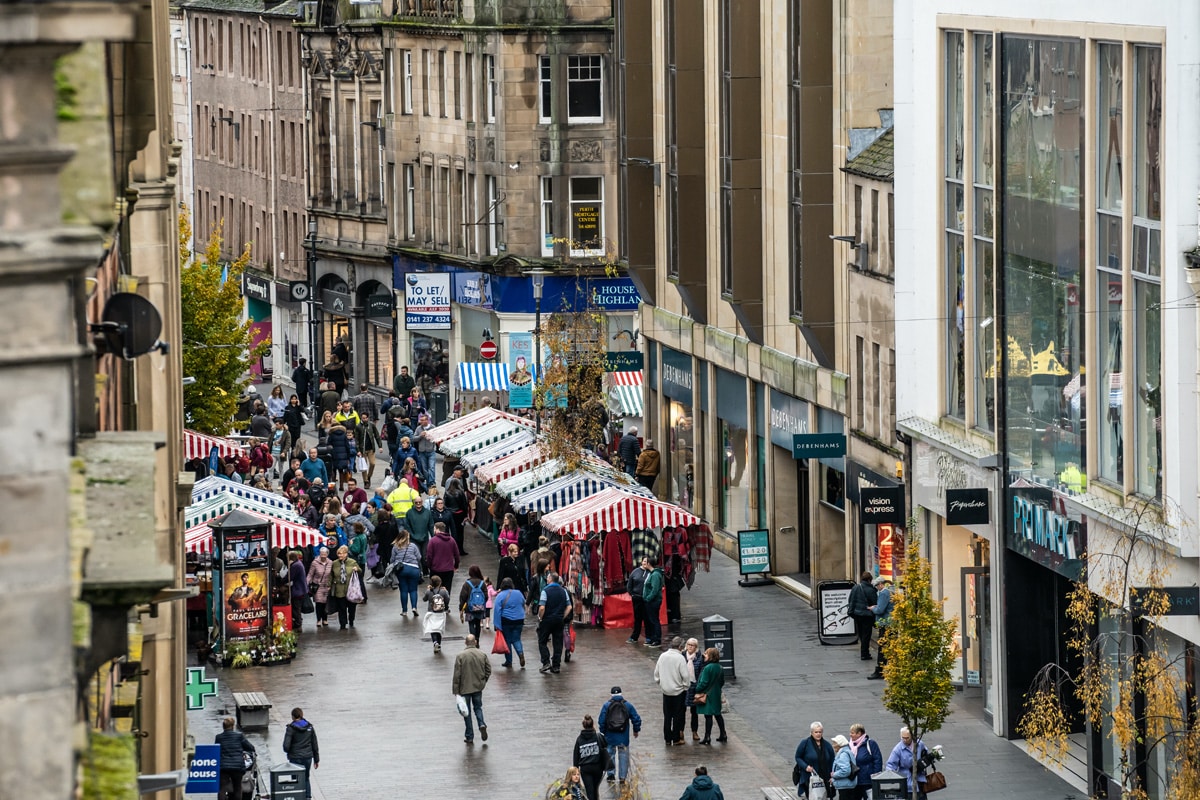 Property Values in Perth
Scotland generally has attractive property prices, especially outside the prime areas of Edinburgh and Glasgow. The average price of a property in Scotland is currently only around £165,000 compared to an average price in England of around £250,000.
The Perth and Kinross region of Scotland, in which the City of Perth is located, has average prices above the Scottish average. According to HM Land Registry, the current average house price in Perth and Kinross is £206,592. However, property values in Perth itself are lower than the surrounding area average according to Zoopla figures, so it may offer good value to investors. Zoopla says that the current average asking price in Perth is around £181,611.
Property portals Zoopla and Rightmove indicate that you can buy property in Perth starting from £45,000.
Rental Demand in Perth
Home.co.uk's Perth Market Rent Summary give some information on how much Perth landlords might expect to earn. Their statistics show that the average monthly rent landlords in Perth can expect is currently £537. The figures show that average rents for different types of Perth property are £421 PCM for a one-bed property, £561 PCM for a two-bed property, £795 PCM for a three-bed property and £1,400 PCM or more for a four or five-bedroom house.
Perth can offer attractive yields for investors. Property.xyz's figures report that investors can find average gross yields of up to around 6.7% in Perth, based on the Perth PH1 and PH2 postcode areas.
When investing in property in Scotland it's important to know that the system of buying property is different to that in England and Wales. This website from the Money Advice Service describes exactly how buying property in Scotland works.
Scotland's system of stamp duty – or Land and Buildings Transaction Tax (LBTT) as it is known – is also different from that in England and Wales. The Scottish Government site gives the latest rates for Land and Buildings Transaction Tax.
Scotland as a whole including Perth has a landlord registration scheme. You need to register to rent out a property and laws applying to tenancies are different to those in England and Wales. You can get more information from the Scottish Landlord Register.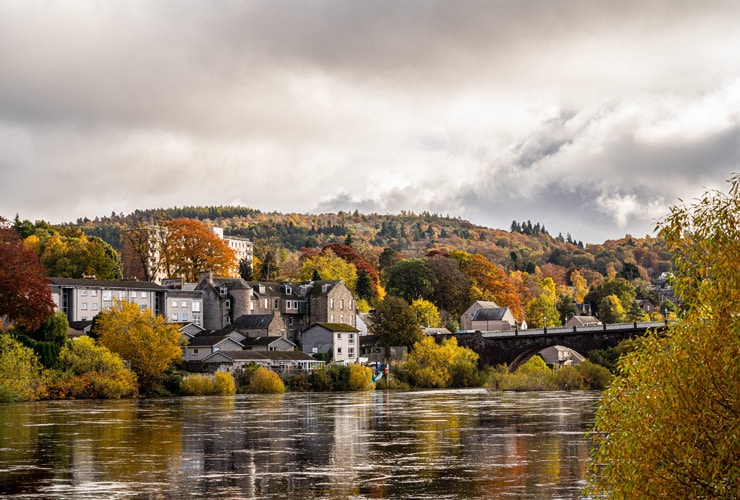 Property Investment in Perth
Population: 47,400
Average House Price: £181,611
Perth is a small, compact city but here we'll look at some of the different locations for buy to let investment in Perth.
Perth city centre offers old and newer apartment blocks, flats over shops and traditional terraces and cottages. It's mainly a good value area although there are some larger, period houses and more expensive streets such as around North Inch and South Inch which are attractive areas of parkland north and south of the centre.
The Perth suburbs offer a range of property types with some flats but mainly family-sized houses and bungalows with gardens. There are properties to suit all investor budgets including on private and social housing estates.
North Perth districts include Inveralmond, Muirton and Tulloch (or Hillyland). The north Perth districts have good access to the A9 and to the many workplaces on this side of the city
Further out just to the north of Perth Bertha Park is a major new village currently under development. When complete there will be over 1,000 new homes at Bertha Park, and there is also a new high school and other amenities.
East Perth areas, across the River Tay from the city itself, include Bridgend, Gannochy and Kinnoul. These have good access into Perth and are also within easy reach of Dundee but in a quieter, semi-rural setting.
Further out the large village of Scone is a popular residential and commuter spot with its own village amenities. Prices and rents here are generally higher than in Perth itself.
South Perth districts include Broxden, Craigie, Friarton, Moncrieffe and Oakbank. These are popular family and commuter areas with a range of mainly family housing types. While west Perth residential areas include the large suburb of Letham.
Areas on this side of Perth have good access to the workplaces on this side of town as well as to the M90, A90 and A9. Also located in these areas are Perth College, Perth Royal Infirmary, Perth Academy and Perth High School which all help to make them convenient and popular residential areas.
Further out, across the A9, several small villages such as Huntingtower and Almondbank could also be considered for Perth buy-to-let.
About Our Data
Note: Population estimates are based on information provided by Localstats. Current average asking prices are taken from HM Land Registry data and Zoopla. Buy-to-let yields by postcode are taken from Property.xyz.