Areas of Stirling: Buy-to-Let Property Investment Hotspots
Stirling's most desirable piece of real estate isn't for sale. The impressive Stirling Castle, perched high above the city, certainly gives Stirling its wow factor though. But for those who can't afford to invest in a castle anyway how does the city stack up as a property investment? Here we'll look at the best areas of Stirling to invest in buy-to-let.
Why Invest in Stirling?
The City of Stirling is located in what is known as the Central Belt of Scotland. Stirling is around 38 miles from Edinburgh and 27 miles from Glasgow. Stirling is located on the River Forth which joins the North Sea via the Firth of Forth.
Stirling is historically the county town of Stirlingshire and has a population of around 48,200. Local services in Stirling are provided by Stirling Council.
Stirling is sometimes known as the Gateway to the Highlands. That's because it is strategically located on the main transport routes between the Scottish Highlands and Scottish Lowlands. Stirling is connected to elsewhere in Scotland using the M9 and M80 motorways and the A9, A811 and A84 trunk routes. Stirling railway station has services to local towns plus Glasgow, Edinburgh, Falkirk, Dundee, Perth and Aberdeen.
Stirling is a historic city dating back to medieval times and earlier when it was appointed as a Royal burgh and it was once the capital of Scotland. It has close associations with Scottish history and key figures within it including William Wallace, Robert the Bruce and Mary Queen of Scots.
The city attracts many visitors and tourists in the season. The main sights of Stirling include Stirling Castle, Stirling Smith Museum & Art Gallery, The Old Town Jail, the church of Holy Rude, the National Wallace Monument and Bannockburn Battle & Heritage Centre. Nearby attractions include Doune Castle and Blair Drummond Safari Park. It's also within easy reach of The Trossachs and Loch Lomond National Park.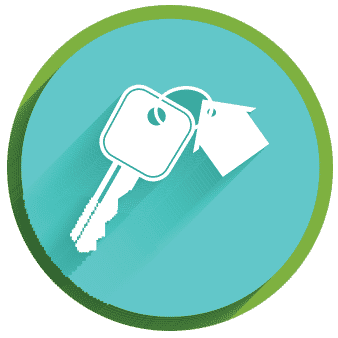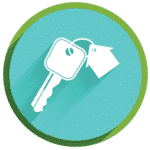 Access our selection of exclusive, high-yielding, off-market property deals and a personal consultant to guide you through your options.
Stirling is the main retail and service centre for this part of Scotland and a major centre for employment. The city centre has a range of national and independent shops while further out shops can be found on the Springkerse Retail Park.
The economy of Stirling is based around public services, health and education, logistics, light manufacturing, tourism and financial services. Significant companies in the area include Capita, Prudential, HSBC, IFDS, Iberico, Graham's Dairy and Ogilvie Group.
The city also has a growing research and development, life sciences and tech., sector. Stirling University Innovation Park is home to around 70 businesses in these growing sectors.
There are plans to develop the Craigforth office site where Prudential is based with a new hotel, housing, retail, a distillery and offices.
Stirling is also the location of a one-time major army garrison and there's still an army presence in the city. There has been some regeneration in the Forthside area already and more are planned for when the military bases here finally close.
The University of Stirling is located on a parkland campus on the north-eastern edge of the city. Stirling University has around 11,000 students. Houses and flats in the area and also in the city centre area are popular for student lets.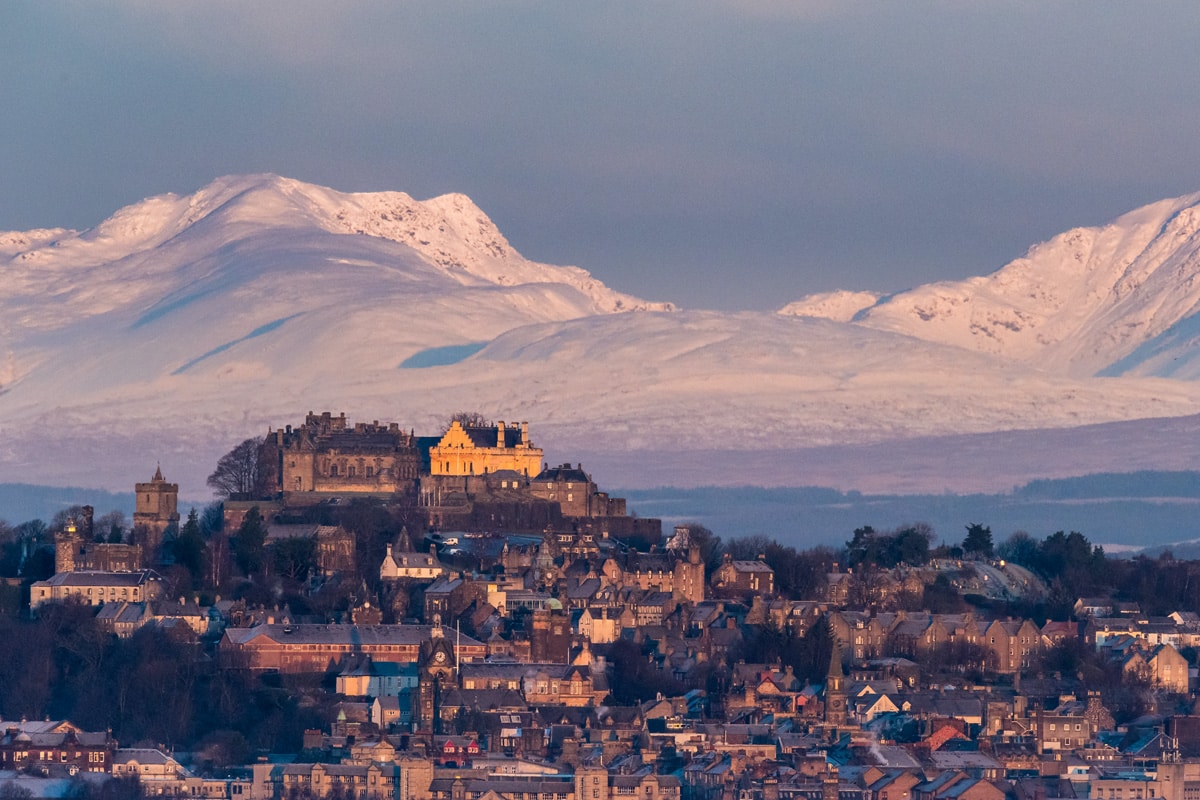 Property Values in Stirling
Scotland generally has good value property prices outside the prime areas of Edinburgh and Glasgow. The average price of a property in Scotland is currently only around £165,000 compared to an average price in England of around £250,000.
Stirling has average house prices above the Scottish average, however. According to HM Land Registry, the current average house price in Stirling is £212,979.
This report says that property prices have boomed in Stirling of late, having risen by around 10% in just one year. The report says that Stirling is the second most expensive city in Scotland behind Edinburgh. Stirling is still around 30% cheaper than Edinburgh though, so could still offer good value for investors.
Property portals Zoopla and Rightmove show that you can buy property in Stirling starting from £75,000.
Rental Demand in Stirling
Stirling offers a variety of opportunities for property investors. Buy to let landlords can let to the local market, commuters and students. Some Stirling residents commute to the industrial areas along the Firth of Forth, to Edinburgh and to Glasgow. Investors could also consider the opportunities for short term holiday lets both in the city itself and the villages surrounding Stirling.
According to Home.co.uk's Stirling Market Rent Summary, the average monthly rent landlords in Stirling can expect to charge is currently £905. The figures show that average rents for different types of Stirling buy-to-let property are £569 PCM for a one-bed property, £733 PCM for a two-bed property, £1,019 PCM for a three-bed property and £1,500 PCM or more for a four or five-bed property.
Stirling can offer sound rental yields for investors with the right type of property. This report says that Stirling is one of the top ten locations for buy to let rental yields anywhere in the UK. It says that investors can find yields above 7.5% in Stirling.
You can check actual investment yield figures for any area of the country using Property.xyz.
When investing in property in Scotland it's important to know that the system of buying property is different to that in England and Wales. The Money Advice Service describes exactly how buying property in Scotland works.
Scotland's system of stamp duty – or Land and Buildings Transaction Tax (LBTT) as it is known – is also different from that in England and Wales. The Scottish Government gives the latest rates for Land and Buildings Transaction Tax, here.
Scotland as a whole including Stirling has a landlord registration scheme. You need to register to rent out a property and laws applying to tenancies are different from England and Wales. For more information see the Scottish Landlord Register.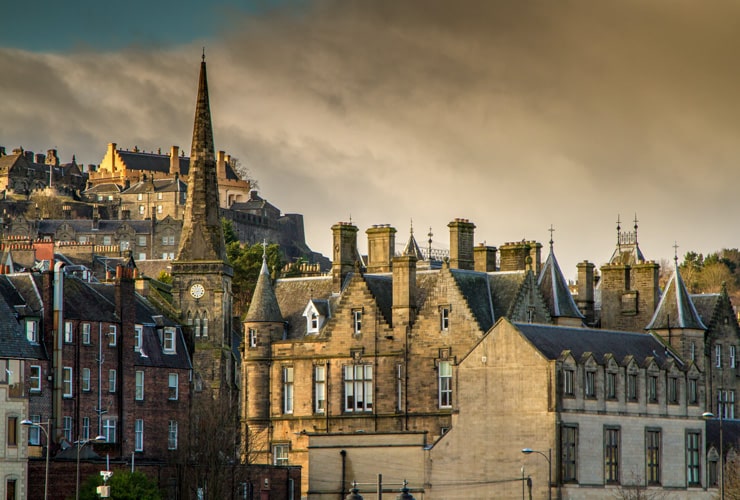 Property Investment in Stirling
Population: 48,200
Average House Price: £212,979
Stirling city centre is a popular residential area offering great access to the city amenities, the railway station, the M9 and the wider region.
The old town and new town areas of the city centre both offer mostly older property. The old town, or Top of the Town, is an area of historic property close to the castle. The area around King's Park is an upmarket residential spot with large period houses. The areas fringing the city centre both offer traditional and newer properties including flats, terraced properties and detached houses.
Stirling suburbs have some period properties but are mainly newer homes. Semi-detached and detached family houses and bungalows are the most popular type of property here.
North Stirling areas include Cornton, Craigmill, Logie, Sunnylaw and Raploch. The University of Stirling Campus and Innovation Park is to the north-east. Raploch has previously been considered a relatively deprived area of Stirling but it is undergoing an extensive programme of renewal and regeneration which is scheduled for completion in 2022.
Bridge of Allen is a separate large village but close enough to be almost a Stirling suburb. It has local amenities and its own railway station. Further out the separate town of Dunblane has local shops, schools and other amenities and a station with services into Stirling and elsewhere in Scotland plus good access to the A9, the Highlands and Perth.
Bridge of Allen and Dunblane are very popular residential locations and are higher priced residential spots.
South Stirling areas include Kersemill and St. Ninians while further out are Bannockburn, Cambusbarron and Whins of Milton. Kersemill is a mainly commercial area and many jobs are located in this area. South Stirling areas have good access to the M9, M80, Falkirk and Grangemouth.
Stirling Council has approved plans for a new 3,000-home 'super village' to be built between Plean and Bannockburn. The application includes plans for a village centre with shops around a pedestrianised civic square. There will also be a business park, comprising offices and light industrial units with the potential for 612 jobs.
To the east of Stirling across the River Forth investors might consider locations including Alva, Alloa, Clackmannan, Tullibody and Tillicoultry. While these areas aren't part of Stirling and are in Clackmannanshire, they have good access to Stirling itself plus other locations which are large employment centres such as Falkirk, Grangemouth and Dunfermline. Alloa has a railway station with direct trains to Stirling (taking 11 minutes) and on to Glasgow plus a commuter service to Edinburgh.
Average asking prices in these areas can be up to 30% lower than in Stirling itself, according to Zoopla, although rents are lower too.
About Our Data
Note: Population estimates are based on information provided by Localstats. Current average asking prices are taken from HM Land Registry data and Zoopla. Buy-to-let yields by postcode are taken from Property.xyz.