Areas of Portsmouth: Buy-to-Let Property Investment Hotspots
Portsmouth is very much a city of the sea. It is the home of the Royal Navy, one of the country's biggest commercial ports and - a little known fact - it is Britain's only island city. That makes Portsmouth very much a unique city, and a unique city for property investors too.
Why Invest in Portsmouth?
Portsmouth is located on Portsea Island, between Portsmouth Harbour and Langstone Harbour, and looks out over The Solent towards the English Channel. It is part of the county of Hampshire and is connected to the mainland by several bridges including the A3 and M275 roads.
Portsmouth is the most densely populated city in the UK after London. The City of Portsmouth currently has a population around 207,000. Portsmouth's island location means land to build on is in short supply which helps support the property market.
The city has spread out into surrounding areas of the mainland. Places that are considered part of the Portsmouth urban area, but are covered by different local authorities, including Gosport, Fareham and Havant.
As the name suggests, Portsmouth is a port. Portsmouth International Port is the second busiest in the UK and port activities support many jobs directly and indirectly. Portsmouth is one of the main, passenger and freight, ferry routes to France and Spain with destinations including Bilbao, Caen, Cherbourg, Le Havre, St. Malo plus Jersey and Guernsey. It also provides an important link to the nearby Isle of Wight.
The Portsmouth economy is based around shipping, maritime and naval activities, including both those connected to the Royal Navy and commercial shipping. The Royal Navy at HMNB Portsmouth and BAE Systems Maritime facility plus related contractors support over 20,000 jobs including navy personnel and many-more civilian staff. Portsmouth is the home base of the Royal Navy's two new large aircraft carriers HMS Queen Elizabeth and HMS Prince Charles. These two ships alone will support thousands of jobs in Portsmouth for the next few decades.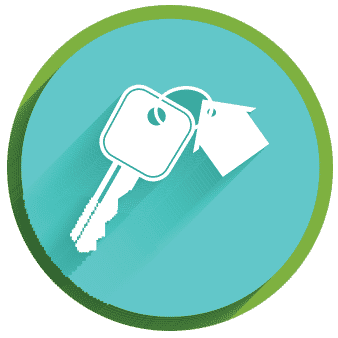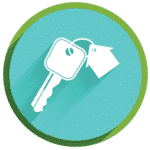 Access our selection of exclusive, high-yielding, off-market property deals and a personal consultant to guide you through your options.
Other significant employers, including in nearby towns like Fareham and Havant, are financial and business services, light manufacturing, public services, transport and retail. The UK head office of technology company IBM is at North Harbour Portsmouth.
According to Irwin Mitchell's latest UK Powerhouse study, Portsmouth will have the second-fastest economic growth after Reading this year.
Although a working city Portsmouth is also a historic city and so attracts visitors and tourists too. Portsmouth attractions include the Spinnaker Tower, the National Museum of the Royal Navy, the Mary Rose Museum and HMS Victory in the Portsmouth Historic Dockyard. Southsea in Portsmouth is also a coastal resort attracting many visitors in the season.
Portsmouth could become an even larger city in the future. There are plans to build a whole new Portsmouth suburb with up to 4,000 homes on reclaimed land at Tipner West and Horsea Island.
The University of Portsmouth is a relatively new university having been inaugurated in 1992. It has grown fast and has around 25,500 students. Most of the university buildings are just to the west of Portsmouth city centre. The university is spending £400 million over 10 years to develop and expand its facilities.
The University of Portsmouth says that popular areas for student accommodation are Southsea and Fratton close to the city centre and within walking distance of the university. They say that further out the suburbs of Eastney, Milton, North End and Hilsea are popular with students while Drayton, Farlington, Cosham, Fareham and Gosport also have some student accommodation too.
Property Values in Portsmouth
Portsmouth offers property investors the chance to find property bargains, certainly when compared to the rest of the region. HM Land Registry says that the average house price in Portsmouth is currently £212,837. Although that's higher than many places in the UK, it's much cheaper than the wider South East region where the average house price is currently around £319,000.
According to Rightmove and Zoopla, the cheapest investment properties in Portsmouth start at around £75,000.
One report from a local agent suggests that Portsmouth property owners have done well in recent years. They say that Portsmouth property values rose 45.6% on average over the last decade.
Rental Demand in Portsmouth
Portsmouth offers property investors a range of property investment opportunities. As well as buy to lets for the local market investors might consider the student property market and accommodation for visitors and contractors including those working at the dockyards.
Home.co.uk's Portsmouth Market Rent Summary suggests that the average rent Portsmouth landlords can earn is currently £1,149 per month. It says landlords can expect to earn an average £717 PCM for a one-bed property, £936 PCM for a two-bed property and £1,121 PCM for a three-bed property. A four-bed property in Portsmouth will earn an average £1,462 PCM in rent and a five-bed £1,895 PCM.
According to Liveyield, property letting yields in the Portsmouth area are typically in the region of 3.8% - 5.6% depending on the area.
On the HMO or shared accommodation market, Portsmouth City Council has introduced an Article 4 direction in certain areas of the city which means that new HMOs require planning permission. More information about this is available from Portsmouth City Council, here.
The wider Portsmouth area is also covered by other local authorities including Gosport, Fareham, Havant and Winchester so landlord licensing rules can differ depending on where a property is located. You can check which local authority covers any particular area, here.
Property Investment in Portsmouth
Here's our guide to buy-to-let in and around Portsmouth.
Portsmouth City Centre
Population: 12,000
Average House Price: £220,000
Portsmouth city centre has a fairly small city living market but it appeals to those who want to be close to the city amenities and transport links. There have been a number of student blocks built in recent years too. Investors can choose from new-build blocks, some apartment conversions and traditional terraces. Gunwharf Quays to the west of the centre is a smart development with shops, dining and leisure facilities plus city living apartments.
Yields in this area, based on the PO1 postcode, are 4.8%.
Portsmouth Suburbs
Population: 190,000
Average House Price: £150,000 - £290,000
Portsmouth suburbs include Portsea, Old Portsmouth, Somers Town, Southsea, Eastney, Fratton, Milton, Baffins, Kingston, Landport, North End, Bucknor and Copnor on Portsea Island. There are also what are known as the off-island districts of Highbury, Port Solent, Cosham, Drayton and Farlington on the Hampshire mainland.
The Portsmouth suburbs offer a range of property investment opportunities including traditional terraces, apartments, private and social housing estates plus some prestigious properties with sea views in some locations.
Old Portsmouth is the most historic area of the city and has become a popular residential spot. Southsea is Portsmouth's own seaside suburb complete with beach, promenade and two piers. Southsea is a popular residential location, especially with families, with much Victorian and Edwardian property. In recent years some of Southsea's one-time guest houses have been converted to HMO accommodation. Fratton is a good value property area with good access to the city centre and its own railway station.
Yields in this area, based on PO1 to PO6 postcodes, range between 4.1% - 5.6%.
Havant Area
Population: 125,000
Average House Price: £270,000 - £330,000
Havant is a separate town to the north of Portsmouth itself. It includes the settlements of Purbrook, Waterlooville and Cowplain plus nearby Horndean and Clanfield. It has good local amenities and also good transport links into Portsmouth as well as to other parts of Hampshire and also West Sussex via rail, the M27, A27 and A3(M) roads.
Havant has expanded fast in recent years and is a popular residential location for those who commute into Portsmouth and further afield.
Yields in this area, based on PO7 to PO11 postcodes, are around 4% on average.
Gosport Area
Population: 90,000
Average House Price: £230,000 - £260,000
The town of Gosport is across Portsmouth Harbour from Portsmouth itself. Gosport is to all intents and purposes a suburb of Portsmouth as it is linked by the Gosport Ferry which operates every 15 minutes. Gosport is a residential spot for those who work in Portsmouth but is also home to Royal Navy facilities including HMS Sultan.
Yields in this area, based on PO12 and PO13 postcodes, are a strong 4.9% - 5.4%.
Fareham Area
Population: 42,000
Average House Price: £300,000 - £330,000
Fareham is a separate town to the north-west of Portsmouth itself. Being on the mainland Fareham has excellent transport links, via the M27, and good train services not only to Portsmouth but to Southampton and elsewhere.
Although Fareham is a residential location for those who work in Portsmouth there are also a number of large employers in locations such as the Solent Business Park. This means Fareham has a buoyant jobs market which supports the Fareham property market. Companies located around Fareham include air traffic control service NATS Holdings, ONS, Eaton Aerospace, Cooper Vision, Meggitt Avionics and Schefenacker Vision Systems plus the Royal Navy's HMS Collingwood.
Yields in this area, based on PO14 to PO17 postcodes, are 4% - 6.1%.
About Our Data
Note: Population estimates are based on information provided by Localstats. Current average asking prices are taken from HM Land Registry data and Zoopla. Buy to let yields by postcode are taken from Liveyield.