Areas of Winchester: Buy-to-Let Property Investment Hotspots
Investors looking for a cheap property will find it's in very short supply in Winchester. Winchester is one of the most expensive regional cities for property prices. But strong letting fundamentals and great letting demand mean Winchester still makes sound investment sense.
Why Invest in Winchester?
The City of Winchester is a cathedral city located in the county of Hampshire. It is the county town and administrative centre of Hampshire. Winchester itself has a population of around 45,000 although around 117,000 people live in the area.
Winchester is considered to be a smart, stylish place to live. Winchester is generally an affluent area and one of the most affluent parts of England outside London. It rates as one of the best places to live in the country in a number of best places to live surveys.
Winchester dates back to the Iron Age and was part of the ancient kingdom of Wessex. It is known for its history and unique architecture and particularly for Winchester Cathedral. Winchester Cathedral dates back to 1079 and is famous for being the longest Gothic cathedral in Europe. Author Jane Austen is buried in Winchester Cathedral and hit Netflix series The Crown has been filmed here.
Winchester's history means it is a popular tourist spot, especially in the summer, so there can be opportunities for holiday property investment. As well as Winchester Cathedral notable buildings in the city include Winchester Castle which contains King Arthur's Round Table, Wolvesey Castle, the City Cross or Buttercross, the Hospital of St. Cross and Jane Austen's House.
Winchester is known for the famous Winchester College. Winchester College is the oldest public school in England which is still located on its original site. There are a number of other leading independent schools in Winchester, which add to the city's appeal as a place for families to buy and rent.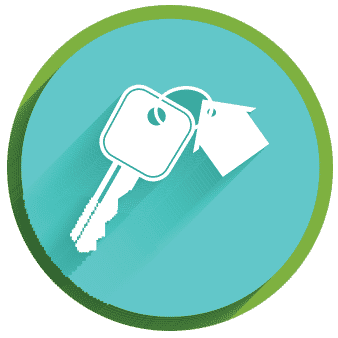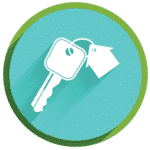 Access our selection of exclusive, high-yielding, off-market property deals and a personal consultant to guide you through your options.
The city isn't all about history, however. The Winchester economy is based around tourism, land-based industries, retail, knowledge and creative industries, services and public administration. The Army Training Regiment ATR Winchester is based at the Sir John Moore Barracks just outside the city. The Royal Winchester District Hospital is also a large employer in the city.
On the Winchester economy, this report says that Winchester is set to grow faster than the nearby much larger cities of Southampton and Portsmouth over the coming years.
Winchester City Council is developing a plan to regenerate and develop the city centre, to make it more attractive to residents and visitors.
Although it is in rural Hampshire and on the fringes of the South Downs Winchester has good transport links. It is located close to the A34 road and M3 motorway offering good connections to London 60 miles away, Oxford, Southampton, Portsmouth and the south coast. Winchester station has regular services to London Waterloo which takes around 60 minutes.
Good transport links mean that the Winchester property market also benefits from being attractive to those who live and work in London. Some Winchester residents are regular London commuters. Winchester is a popular place for Londoners to have second homes, or to move out of the capital to.
Winchester is also a university city with the University of Winchester being located here. The University of Southampton's Winchester School of Art is also located in the city. Although Winchester is one of the country's smaller student centres there's still a student accommodation market in the city.
Popular student accommodation areas in Winchester include Sparkford Road, Stanmore, Winnall, Badger Farm, Hyde and Fulflood.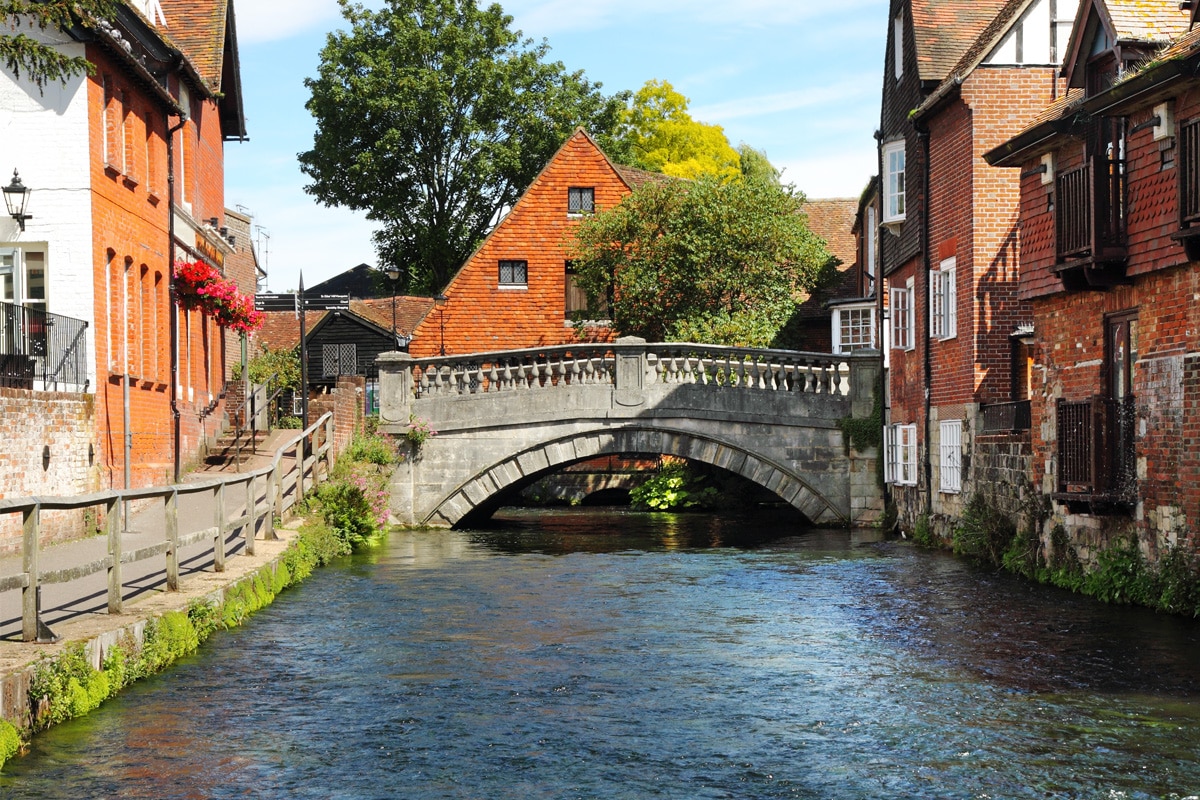 Property Values in Winchester
Winchester's desirability as a place to live, as well as a limited supply of housing, means Winchester is generally a high property price area. There are some areas where typical house prices are at or above £1 million. So investors will need to look hard for Winchester property bargains.
The average house price in Winchester is currently £421,796 according to HM Land Registry figures.
It's possible to find Winchester investment property for much less than this though. The cheapest property you can buy in Winchester is currently around £120,000 according to Rightmove and Zoopla.
Although it's no guide to the future Winchester property owners have done well from their investment in recent years. This report names Winchester amongst the 10 places in Hampshire with the highest property price increases in recent years.
Rental Demand in Winchester
The Winchester buy to let market mainly offers opportunities to let to local residents and to students. Local residents who cannot afford Winchester's high property prices also make up an important part of the Winchester rental market.
High Winchester property prices are reflected in the high rents landlords are able to earn. Winchester rents are at a similar level to many sought after London boroughs.
The Winchester Market Rent Summary gives information on how much rent landlords in Winchester might charge. Their figures show that the average monthly rent across Winchester is £1,691. The figures show that average rents for different types of Winchester letting property are £841 PCM for a one-bed property, £1,242 PCM for a two-bed property, £1,630 PCM for a three-bed property, £1,924 PCM for a four-bed property and up to around £2,590 PCM for a five-bedroom.
On letting yields available to property investors, Property.xyz figures report that average gross yields for long lets in Winchester and the surrounding area are 2.7% in the Southampton SO21 area, 3.8% in the SO22 area and 3.4% in the SO23 area.
Property investors thinking of investing in a Winchester HMO can find out about the licences needed for this type of property from Winchester City Council, here. Winchester City Council also has Article 4 directions in place in the Stanmore and Winnall parts of the city. This means planning permission is needed to create a new HMO.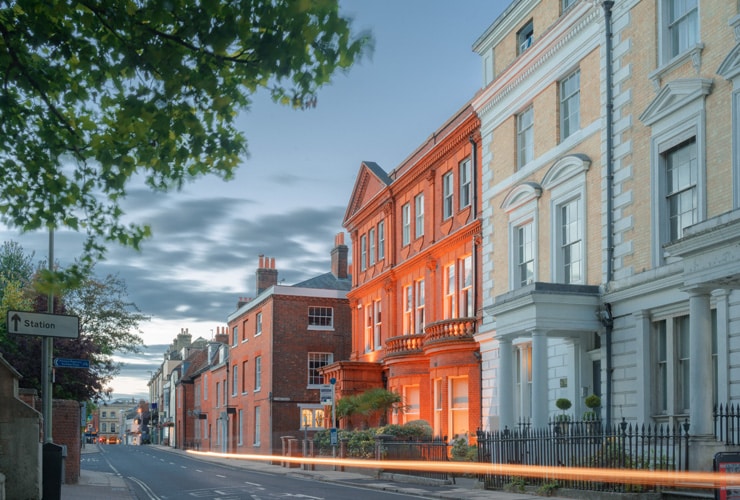 Property Investment in Winchester
Population: 45,000
Average House Price: £421,796
Winchester city centre is a sought after area of the city in which to buy or rent. Investors can choose from traditional terraces and cottage style property, period houses, plus some new build houses and small apartment blocks. The areas surrounding Winchester are one-time village areas which have become suburbs, with some period housing but several newer housing estates.
North of Winchester city centre are the districts of Abbott's Barton, Fulflood, Littleton and Harestock, Weeke and Winnall. Fulflood is just to the west of the city centre with good access to the station, hospital and university. Winnall is close to junction 3 of the M3. As well as being a residential area it is a commercial area with large retailers and a number of employers.
Littleton and Harestock are villages separate from the city itself. They're popular residential areas with their own primary schools and secondary school, the Henry Beaufort School.
At Barton Farm in the King's Barton area, a whole new suburb is under development where there will eventually be around 2,000 new houses and new community facilities.
Across the A34 road are The Worthys – Headbourne Worthy, Abbots Worthy, Kings Worthy and Martyr Worthy. These villages don't have such good access to Winchester but are really convenient for the A34 and M3 and so are popular residential spots.
South of Winchester city centre, are the districts of Badger Farm, Bar End, Oliver's Battery, Stanmore and St. Cross. St. Cross is an older part of the city with many period properties. Stanmore is divided into Upper Stanmore and Lower Stanmore. It has easy access to the city centre, hospital and university and so is popular with students. The area has many 1920s and 30s estate properties and is good value in Winchester terms.
Badger Farm is a residential estate first developed from the 1970s onwards. It is a good value property area compared to much of Winchester. Oliver's Battery is on the far south side of Winchester. It is part of the city but retains a villagey atmosphere with its own local shops and is close to open country.
Areas to the south of Winchester offer good access to the M3 and employment at the Bar End Industrial Estate.
Further out the separate village of Twyford is another Winchester property location to consider. It has its own amenities, good transport links and a nearby railway station at Shawford which has services to Winchester, London Waterloo and Portsmouth Harbour.
About Our Data
Note: Population estimates are based on information provided by Localstats. Current average asking prices are taken from HM Land Registry data and Zoopla. Buy-to-let yields by postcode are taken from Property.xyz.