Areas of Truro: Buy-to-Let Property Investment Hotspots
Truro likes to call itself the Great Little City. While it may not be the biggest city Truro offers a lot in a very small package. Here's what's great about Truro as a property investment location.
Why Invest in Truro?
Truro is a cathedral city and one of the smallest cities in England. Truro has a population of only around 19,000.
Truro is in Cornwall and it is also the county town of Cornwall... and often thought of as the capital of Cornwall or Kernow as it's known in the Cornish language. Cornwall County Council is based at Lys Kernow in Truro. Truro also has its own local Truro City Council.
Truro is connected by the A39 and A390 roads and is convenient for the A30 main route between Exeter and Penzance. Truro train station has services to other local towns and long-distance services to Penzance, Plymouth, Exeter and London Paddington.
Truro is centrally located in Cornwall so it is a popular stopping off place for visitors to places like nearby Falmouth, Penzance and St. Ives and the Cornish coastal resorts.
Truro sights include Truro Cathedral, the Royal Cornwall Museum, Bosvigo House Gardens and National Trust property Trelissick.
While many property buyers in Cornwall look towards the coastal villages for holiday homes and second homes Truro is one of the most sought after locations in Cornwall for those who live there full time. Truro offers the benefits of easy access to the countryside and beaches yet the amenities of the town.
Truro is the main shopping and service area for the region and has a good range of both independent shops and national stores. The city is also known for its Pannier Market. Truro is known for its range of arts, cultural events and festivals including the Truro City of Lights event, the Great Cornish Food Festival and Oktoberfest Cornwall.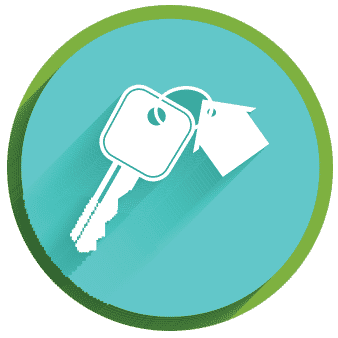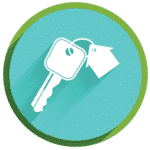 Access our selection of exclusive, high-yielding, off-market property deals and a personal consultant to guide you through your options.
Other industries and employers in the Truro area include services, retail, light manufacturing and health and education. Royal Cornwall Hospital at Treliske is a major local employer.
Truro has a university sector too so student accommodation may be an option for landlords in the area. The University of Exeter has a campus at Truro and another at Penryn nearby. The European Centre for Environment and Human Health (ECEHH) is also based in Truro. Marjon University also has a campus here. Falmouth University also has campuses in Truro and is based at Penryn near the nearby port town of Falmouth.
Truro's popularity as a place to live and the demand for homes to buy and rent here means that there have been lots of new build developments in recent years and more are planned. Langarth Garden Village is a plan to develop a large new town to the west of Truro where eventually 10,000 people could live. Langarth Garden Village is planned to have around 4,000 houses of different types and sizes, new schools, health facilities, open spaces, sports facilities, shops, restaurants, care homes and hotels and potentially a new sports stadium, the Stadium for Cornwall.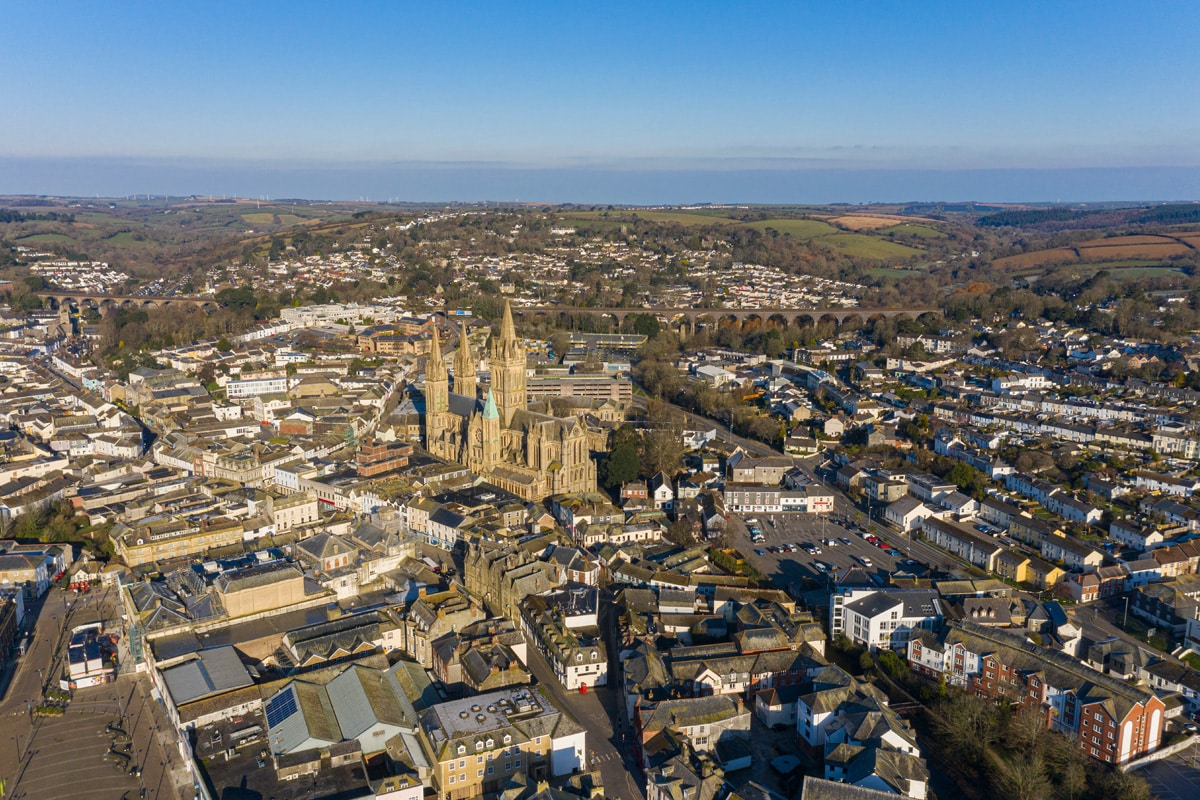 Property Values in Truro
Cornwall overall, of which Truro is a part, has higher than average property prices for England as a whole. This is often because property in popular holiday and second home locations is sought after and expensive which pushes the average high. There are still areas of Cornwall where property prices are well below average.
The average price across Cornwall is currently around £262,939, according to HM Land Registry data.
According to Zoopla estimates, the average asking price for a property in Truro itself is higher than the Cornwall average at £355,504.
However, it is still possible to find good value buy to let property in the city. Zoopla listings also show that it is possible to buy an investment property in Truro for around £90,000.
Rental Demand in Truro
The Truro rental market mainly offers opportunities to buy-to-let to local residents. Locals who are unable to afford Truro's high house prices are likely to look to the rental market instead.
Truro's rental market is fairly small in size so statistics are of limited use. However, Home.co.uk's Truro Market Rent Summary says that the average rent in Truro is currently £860 per month. It says landlords in Truro might expect to earn an average of £1,138 PCM for a one-bed property, £1,200 PCM for a two-bed property and £1,101 PCM for a three-bed property. Local letting agents are likely to be able to give accurate estimates of likely achievable rent.
On yields, Truro itself is mostly covered by the Truro TR1 postcode area. Research on property.xyz suggests that the average long term gross rental yield in this area is 4.1%.
Investors can find letting yields for any area of the country using property xyz.
This local report suggests that there is a severe shortage of rental property in the area and demand for it has soared. It says that when one property came up for rent in Truro 164 potential tenants applied for it.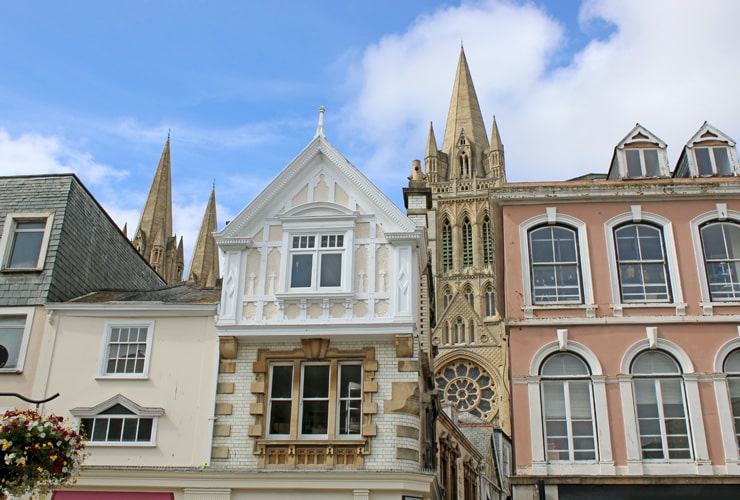 Property Investment in Truro
Population: 19,000
Average House Price: £355,504
Truro is a small property market compared to most cities. Here we'll look at some of the different property investment opportunities the city offers.
Truro city centre is a popular residential area. Property types here include terraces, shops over flats, some mainly newer build apartments and some Georgian, Victorian and Edwardian period properties. Lemon Street, Chapel Hill and Falmouth Road have some of Truro's smartest city centre properties.
The Truro suburbs offer mainly family-sized housing including detached and semi-detached houses and bungalows.
North Truro districts include Kenwyn, Kenwyn Hill and Moresk while further out is Buckshead. These are all popular residential areas and streets within walking distance of the city centre, or of popular schools, can be particularly sought after.
The main district to the east of Truro is Trelander. Trelander is divided into Trelander North, Trelander South, Trelander East and Trelander Highway and is an area of social housing and now privately owned housing and is a good value Truro area.
The areas to the west of Truro are busy commercial and residential areas as the city has expanded westwards over the years. They have their own local amenities and schools. The areas of Highertown and Treliske and further out Threemilestone are on this side of the city. The Royal Truro Hospital and a number of workplaces on the Treliske Industrial and Trading Estate and the Threemilestone Industrial Estate are in this area. These areas generally have good demand for property to buy and property to rent. Asking prices on this side of the city are around 15% on average lower than in Truro itself, according to Zoopla figures.
Truro property investors might also consider some of the villages surrounding Truro. Surrounding villages include Blackwater, Carnon Downs, Chacewater, Devoran, Feock, Grampound, Perranwell Station and Probus. Further out are the large village of Penryn and the town of Falmouth. When investing in surrounding areas it is advisable to consider issues such as local bus services, travel times and Truro school catchment areas as these can make a difference to demand for a property.
About Our Data
Note: Population estimates are based on information provided by Localstats. Current average asking prices are taken from HM Land Registry data and Zoopla. Buy-to-let yields by postcode are taken from Property.xyz.