Areas of Woking: Buy-to-Let Property Investment Hotspots

by Property Investments UK

The Property Investments UK editorial team have been researching and writing about the UK's property market for more than a decade.
Woking in Surrey is known for its quick commute into London …. as well as for its alien invasions*. But does that make it a good place for property investment? Here's what you really need to know about investing in property in Woking.
* Famous author H.G. Wells lived in Woking. His sci-fi novel, War of the Worlds, where martians invade and destroy southern England, was inspired by Woking.
Why Invest in Woking
Woking is around 23 miles southwest of central London. The town itself has a population of about 63,000 people.
Woking is in the county of Surrey. Local services in Woking are provided by Woking Borough Council.
Woking shouldn't be confused with Wokingham. Wokingham is a different town around 14 miles to the northwest in Berkshire.
Originally a quiet rural town Woking grew fast in Victorian times when the railway made it a favourite London commuter location. Woking continues to be a very popular London commuter location today and this helps to boost demand for property to buy and rent in the town.
Woking has good transport links. Woking is located right by the M25 and A3. Clapham Junction is less than 20 minutes from Woking by train, while London Waterloo is only around 30 minutes.
Woking is a busy commercial and light industrial town with many local employers. Key industries include IT, automotive, financial services, and scientific and technical. These industries provide many highly-paid jobs which boosts the property market in the town.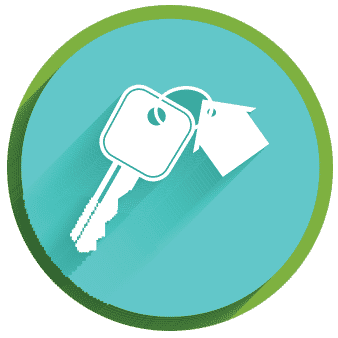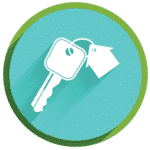 Access our selection of exclusive, high-yielding, off-market property deals and a personal consultant to guide you through your options.
Companies based in the Woking area include Pharsafer Associates, GlucoRX, Nextpharma, Rubicon Software, Fidessa, Capgemini UK, Optimus Group, FE Fundinfo, Independent Technology Systems, Pattonair and Supercraft. McLaren Automotive has its technology, production and thought leadership centres in the area.
Woking has great local amenities, shops and services. Woking leisure amenities include The Lightbox gallery and museum, Woking Leisure Centre and the New Victoria Theatre. With plenty of things to do it is particularly popular as a place to live with family buyers and tenants.
Woking has undergone huge regeneration and development in recent years which should make it more attractive as a place to live and do business and benefit the property market in future. It's estimated that around £2 billion has been invested into Woking, spearheaded by the local authority. Victoria Square is an exciting mixed-use development with 10,000 sq.m. of new retail floorspace, a new Hilton hotel, new city living apartments and new public squares. It includes new high-rise buildings which have brought a 'mini Manhattan' skyline to Woking.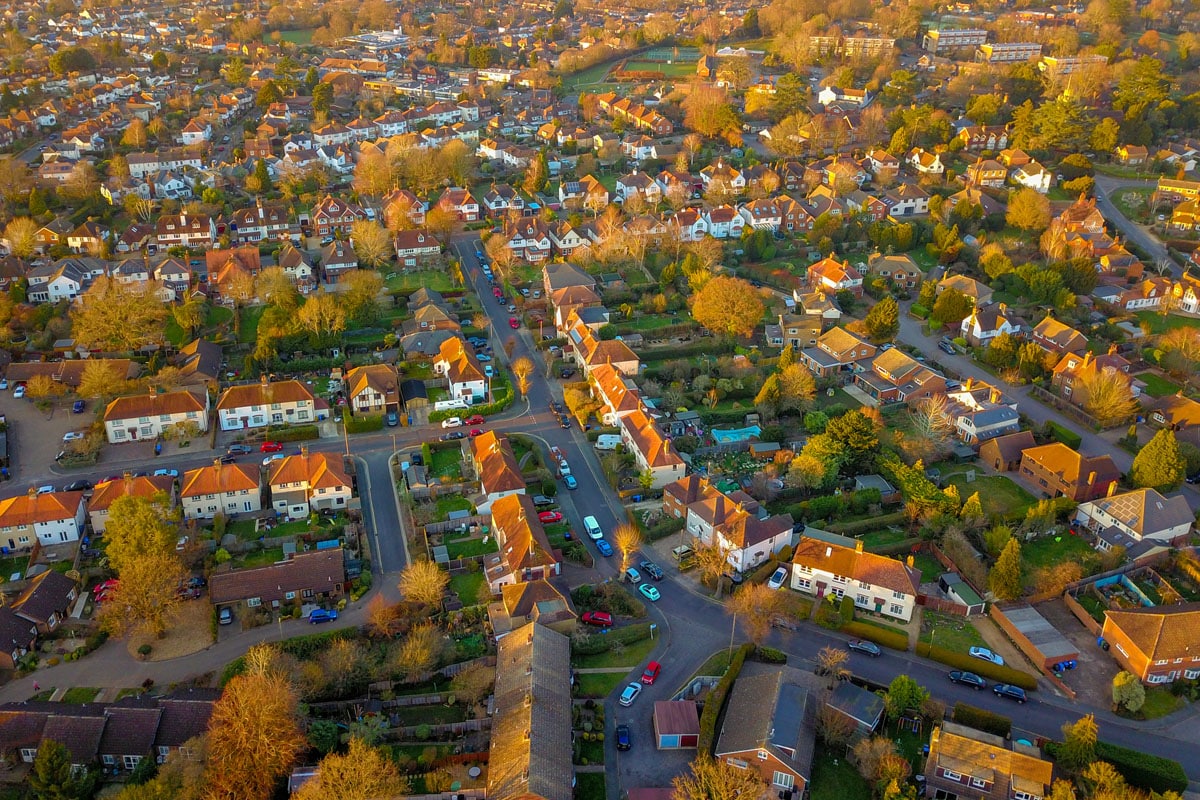 Property Values
Surrey generally is a high-priced area in which to buy property. Woking itself is not a cheap property location but it is good value compared to other nearby locations such as Guildford.
The average house price in Woking borough is currently just over £500,000 according to HM Land Registry figures.
Property investors will find that there is good value investment property to be found in Woking, however. The cheapest property you can buy in Woking is currently around £130,000 according to Rightmove and Zoopla.
How much can I make from property investment in Woking? While past performance shouldn't be taken as an indication of future performance Woking property investors have made a very good capital gain in recent years. According to data from property xyz property prices in some parts of Woking have risen by 27.5% over the last five years.
This report says that Woking is a property market to watch thanks to its relative affordability and brilliant commute!
Rental Demand
Property investors considering buy-to-let opportunities in Woking will find letting demand comes from locals (including those who can't afford high Woking property prices), those who come to work in the Woking area, and London commuters.
How much can Woking buy to let investors make from a rental property? The Woking Market Rent Summary produced by Home.co.uk says that the average rent landlords can earn in Woking is now £2,035 per calendar month. Average monthly rents for different property types here are £1,110 PCM for a one-bed property, £1,735 PCM for a two-bed property, £2,131 pcmPCMfor a three-bed property and £2,811 PCM for a four-bed or larger property in Woking.
What are Woking property yields like? Woking is mainly covered by the Guildford GU21 and GU22 postcode areas. Current figures from property xyz suggest that letting yields in GU21 are currently 3.7% and in GU22 are currently 3.6%.
It is always advisable to check likely achievable rents and yields for a particular property with a letting agent.
Landlord Licensing
Woking Borough Council have previously operated a selective licensing scheme in parts of Maybury and Woking town centre. This meant that all rented properties needed a licence. However, this scheme came to an end in the spring of 2023.
Woking may offer property investors an opportunity to invest in HMOs or shared accommodation. More information on the latest HMO licence requirements in the area is available from Woking Borough Council.
Woking Borough Council does not currently have an Article 4 direction in place regarding the conversion of houses to small HMOs, although the latest situation should be checked if you are considering setting up an HMO. Setting up a large HMO will need planning permission, however.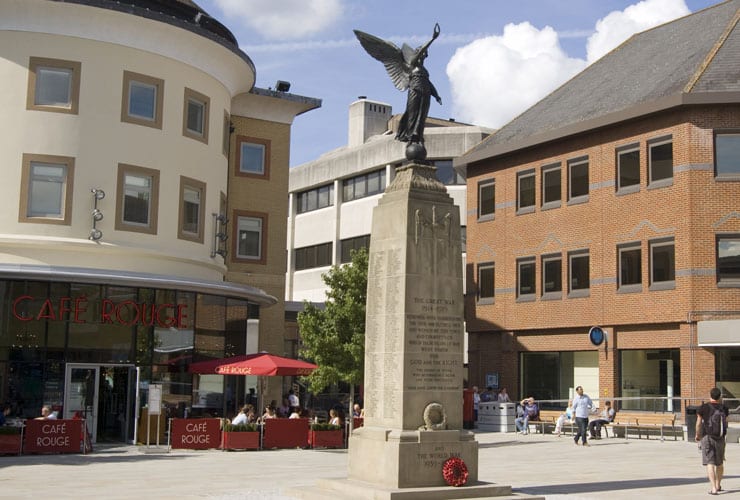 Property Investment in Woking
Population: 63,000 approx.
Average House Price: £500,000 approx.
Woking offers property investors a wide range of property types. Woking property types include apartments, traditional terraces and detached and semi-detached houses, plus new build houses and flats.
Property investors who are planning to let to commuters should bear in mind that good access to workplaces is important to tenants. Locations within walking distance of Woking train station are most attractive to London commuters.
Woking's town centre is a busy commercial and retail area. In recent years however there has been much residential development in the centre, and city-living-type apartments have been developed. Woking's town centre property has great access to all the amenities including Woking train station for commuters. It is a good-value property area.
North Woking areas include Goldsworth Park, Horsell and Woodham. Horsell is a particularly popular residential spot that still has a villagey feel and has easy access to the town centre and station. Goldsworth Park has good value property but is further out of town.
Areas to the east of Woking include Sheerwater and the separate large village of West Byfleet. These areas have good access to train stations at Woking and West Byfleet which also have trains to London. Sheerwater is based around a large housing estate first developed in the 1950s and is benefitting from regeneration. Sheerwater is generally a good-value property area.
Areas to the south of Woking include Hook Heath, Maybury, Mayford, Old Woking and Westfield. These are popular residential areas which have good access to Woking but are also semi-rural and green in parts. There is also a train station at Worplesdon. These areas have property prices to suit a range of budgets with Maybury and Old Woking having good value property.
Areas to the west of Woking itself include Bisley, Brookwood, Knaphill, St. John's and Worplesdon Hill. These are generally higher priced areas with some expensive streets with properties worth £1-2 million plus. Brookwood benefits from a train station with services into Woking in 5 minutes and London (London Waterloo 46 minutes).
Read More
About Our Data
Note: Population estimates are based on information provided by Localstats. Current average asking prices are taken from HM Land Registry data and Zoopla. Buy-to-let yields by postcode are taken from Property.xyz.