Areas of Slough: Buy-to-Let Property Investment Hotspots
People like to laugh at Slough. Comedian Ricky Gervais and poet Sir John Betjeman have both been rude about Slough... see what they said below. But Slough is a place property investors ought to take seriously. Slough has a booming economy and big plans for regeneration and expansion. Slough is right on London's doorstep, yet property in Slough can be a fraction of the price of a property in London.
Why Invest in Slough?
Slough in Berkshire has been named the best place to work in Britain not just once but two years in a row. The survey by job search website Glassdoor gave Slough the accolade due to the high number of jobs in the town and the good average salaries of the workers, weighed against the cost of living here.
It seems lots of people agree that Slough is super too. The current population of around 149,000 people has grown 15% over the last decade alone.
Slough is a hotspot for industry and commerce. Its economy is based on industries like light manufacturing, logistics, services, telecoms and tech. The wider M4 Corridor area between Slough and Reading is sometimes known as the UK's Silicon Valley. According to business advisory firm BDO, the tech economy in Berkshire is worth £8 billion.
Slough Trading Estate is said to be the biggest business park in Europe. Around 500 companies employing 20,000 people are based here including big names like Mars UK, Amazon, O2 and other multinational brands.
The good news for the Slough economy is that Slough is the most productive place in Britain according to the think tank, Centre for Cities. That means Slough has a more productive economy even than London. Slough is also a 'top ten' location for its number of existing businesses and new business start-ups.
There's lots of regeneration and development going on in Slough. Slough Borough Council has launched the Slough Urban Renewal masterplan for regeneration across the town. Projects include new housing, new schools, state of the art office buildings, leisure facilities, hotels and restaurants. The newest scheme, the North West Quadrant development, is a £650m investment in the town centre.
Slough Borough Council has plans to extend the town with a new Slough Northern Extension or Garden Suburb just to the north of Slough. Up to 10,000 new houses could be built here.
Heathrow Airport is just 6 miles from Slough and is important to the town's economy. The planned Heathrow Airport expansion to include a third runway and new terminal could be really exciting news for the Slough property market. There would most likely be a huge demand for accommodation for construction workers and the extra airport employees, making Slough even more of a hotspot for property investors.
* Slough was mocked by Ricky Gervais's character David Brent in The Office TV series. John Betjeman wrote a poem titled Slough saying the town had become so industrialised it should be bombed.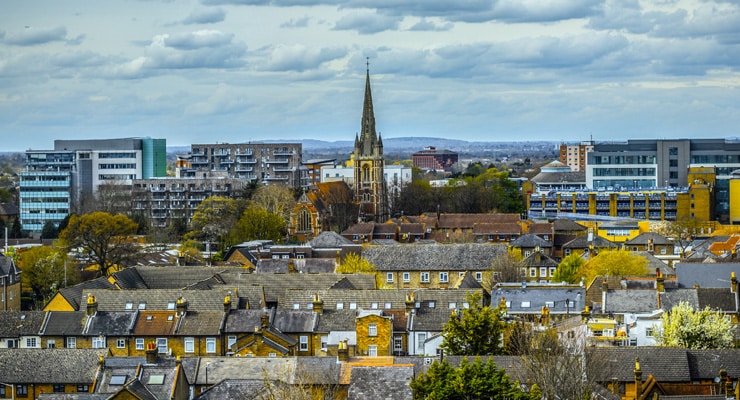 Amenities
Slough has fantastic transport connections. It is right by the M4, M40 and M25 motorways. It is also right on the Great Western mainline railway with trains into London, the south-west of England and Wales, plus Oxford. London's Paddington station is just 18 minutes away.
The new Crossrail or Elizabeth Line railway is sure to boost the Slough property market and make Slough even more attractive to London commuters. When the new service opens commuters will be able to get a direct train into the heart of the City of London from stations including Slough, Burnham, Langley and Iver in around 20 minutes.
Network Rail has plans to build a new railway line, the Western Rail Approach to Heathrow Airport or WRAtH. If it goes ahead Heathrow Airport would be just a 6-minute train journey from Slough.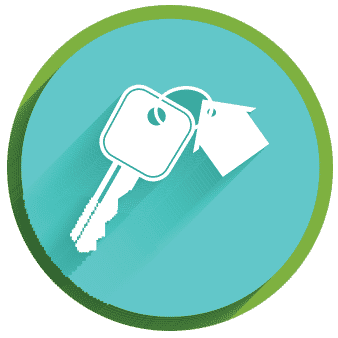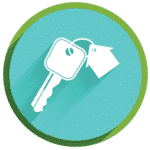 Access our selection of exclusive, high-yielding, off-market property deals and a personal consultant to guide you through your options.
Property Values
Slough house prices are above the national average – the average house in Slough currently costs £317,241 compared to around £250,000 in England as a whole. But Slough is still a far cheaper place to invest than nearby London where average prices are in the region of £500,000 to £1 million depending on the borough.
It's still possible to invest in Slough property much more cheaply though. Look on sites like Rightmove or Zoopla and you'll find Slough property from around £100,000.
This press report says Slough is a great place to buy or invest in property, thanks to strong house price growth, upcoming Crossrail links and its £450m regeneration plan. It says estate agent Countrywide has tipped Slough as the top spot for people moving out of the capital.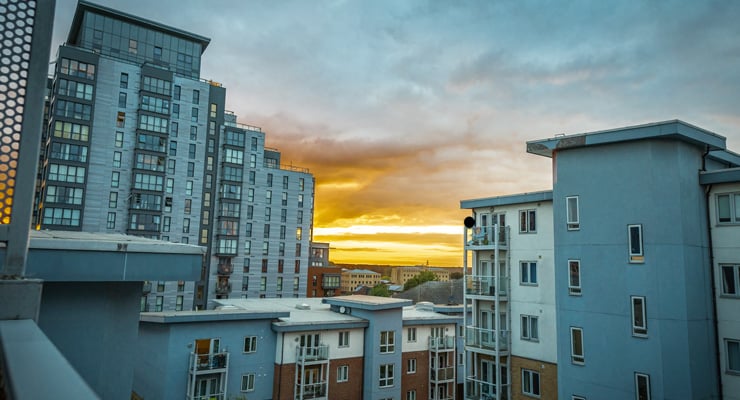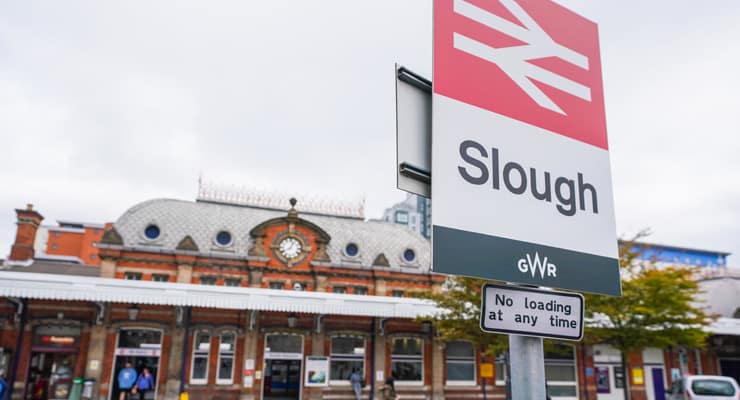 Property Investment in the Slough Area
Here we'll look at some of the other areas where you can invest in property, in Slough.
Slough property investors should be aware that some of the areas around Slough are in and run into, the separate local authority areas of South Buckinghamshire or Windsor and Maidenhead. Some of these locations such as Windsor, Maidenhead, Farnham Common, Stoke Poges and Iver have much higher property prices than Slough itself.
Central Slough
Population: 22,400
Average House Price: £228,000
Central Slough offers a range of housing types including traditional terraces and social housing houses and flats mainly built from the 1960s onwards. A number of new modern apartment and housing developments have been built here, and more are planned, with the aim of bringing city living and more London commuters to the town. Central Slough generally offers good value investment property.
Yields here (based on the SL1 postcode area) are around 4%.
North Slough
Population: 28,000
Average House Price: £270,000 - £340,000
Northern Slough suburbs include Lynch Hill, Manor Park, the large estate of Britwell and the original villages of Wexham and Wexham Street. The large Wexham Park hospital is also here. While north Slough itself is a good value property area this part of the town fringes some affluent and expensive commuter spots in South Buckinghamshire.
Yields here are 4% in SL1 and 3.8% in SL2.
East Slough
Population: 33,300
Average House Price: £299,00 - £357,000
Slough eastern districts include Langley, Shreding Green and Iver, technically in South Buckinghamshire. Langley is a separate small township two miles east of central Slough with its own shops and local amenities.
This part of Slough is very close to the M4, M40 and M25 and there are also stations at Langley and Iver on the railway line into London, making it particularly popular with commuters.
Further east Colnbrook and Poyle are on the edge of the Slough district and close to Heathrow Airport. They are mixed residential and commercial areas with many businesses who serve the airport itself. Investors should be aware that Heathrow expansion could see some properties here being directly affected by construction.
Yields here based on the SL3 postcode area are 4.7% and based on the SL0 postcode are 3%.
South Slough
Population: 28,700
Average House Price: £278,000
South Slough suburbs include Salt Hill, Chalvey and Upton. They're between Slough town centre and the M4 and have easy access to both, and they are mostly mixed residential and commercial areas. The south Slough suburbs are amongst the cheapest areas of town and are popular with budget buy-to-let investors.
Yields here (based on SL1 postcode) are around 4%.
West Slough
Population: 35,500
Average House Price: £338,000
Suburbs in this part of Slough include Lent, Lent Rise, Cippenham and Burnham. These areas benefit from easy access to the M4 and the railway station at Burnham so appeal to commuters. They are also close to Slough Trading Estate, meaning that they have great rental demand from people working there.
Yields here (based on the SL1 postcode area) are around 4%.