Areas of Basingstoke: Buy-to-Let Property Investment Hotspots
Basingjoke, Boringstoke and even Basingrad! All words that have been used to describe Basingstoke in Hampshire in the past. But Basingstoke is no joke for savvy property investors. Basingstoke is an economic and jobs hotspot, is great for commuters, has excellent local amenities, plus some of the best value property in south-east England.
Why Invest in Basingstoke?
Basingstoke is one of the largest towns in Hampshire. It has a population around 114,000 and it is part of the borough of Basingstoke and Deane.
Basingstoke is a vibrant town, with a strong economy that punches above its weight, according to the local council. Key industries here are modern, expanding ones like IT, the digital sector, tech, telecommunications, electronics and financial services. These are all industries that offer lots of well-paid jobs, so good news for the Basingstoke property market.
According to this report, Basingstoke is one of the UK's booming 'silicon suburbs'!
Major companies who have a base in Basingstoke include Sony, De La Rue, Phoenix Wealth (previously AXA Wealth), Sun Life Financial, The Automobile Association, Motorola Solutions, Fujitsu, Game Retail, Barracuda Networks, Eli Lilly and Company, FCB Health and BNP Paribas Leasing.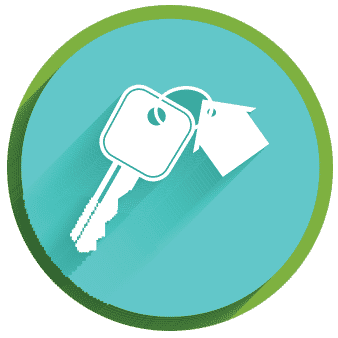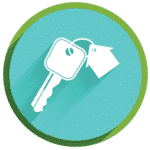 Access our selection of exclusive, high-yielding, off-market property deals and a personal consultant to guide you through your options.
Basingstoke has great transport connections. It has great rail and road connections via the M3 to London. The rest of south-east England, Southampton and the south coast is all within easy reach.
Basingstoke is on the fringe of the London commuter belt too, so popular with those moving out of London and looking for a less-expensive property. The fastest train to London Waterloo takes 44 minutes. Basingstoke is also a popular place to live with those who commute to Reading, Farnborough, Guildford and Winchester.
This report from The Telegraph tips Basingstoke as one of its best value commuter towns, saying a quarter of all Basingstoke buyers commute to London every day.
Basingstoke has all the amenities anyone could need. There are great shopping and dining facilities at Festival Place and The Malls. Leisure and cultural attractions include Skizone, Milestones Museum, The Anvil, The Forge and The Haymarket theatres. B Love Basingstoke Life is a free two-day music event and there's also Basingstoke Festival.
In fact, so-called Boring Basingstoke scores very highly for quality of life. A recent survey by Halifax placed Basingstoke in the top 50 best places to live in the UK, up there with south-east favourites like Maidenhead and Windsor and Richmond-upon-Thames!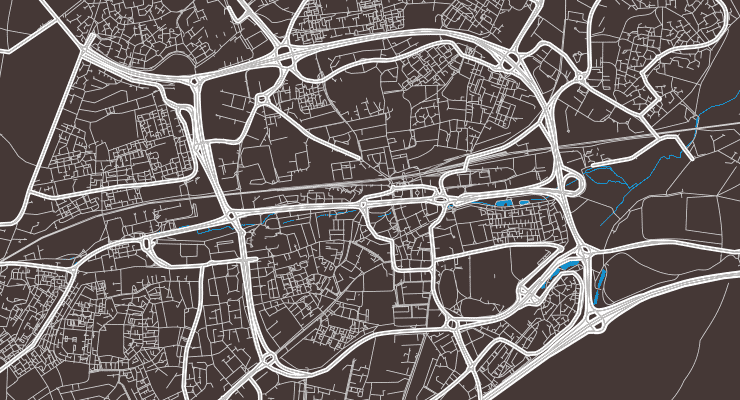 Property Values
Property prices in Basingstoke are lower than much of south-east England, something that is attracting many people to buy and invest in Basingstoke property. The current average property price in Basingstoke (Basingstoke and Deane Council area) according to official HM Land Registry figures is £308,435.
Investors can invest in Basingstoke for much less than the average price though. According to Rightmove, Basingstoke property investments start from around £120,000.
This research by Swinton Insurance says that Basingstoke is the number one spot in the country for the growth in second homeownership. That's something that could benefit Basingstoke buy to let property investors.
Rental Demand
According to Zoopla's figures, Basingstoke landlords can earn attractive monthly rents from a buy to let property in Basingstoke. They say that the average rent in Basingstoke is currently £908 PCM. Average rents are £731 PCM for a one-bed property, £941 PCM for a two-bed property, £1,074 PCM for a three-bed property while a four bedroomed house will make a Basingstoke landlord £1,310 PCM on average.
Investors can earn rental yields of over 5% in some parts of Basingstoke too.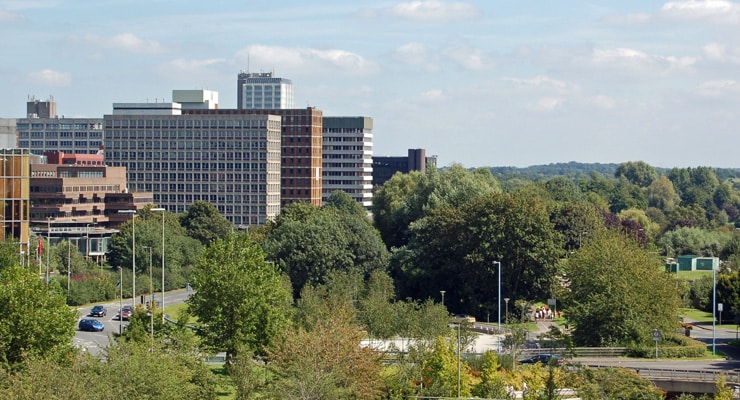 Investment in Basingstoke
Here's our guide to property investment in and around Basingstoke:
Basingstoke Town Centre
Population: 28,400
Average House Price: £275,000
Basingstoke town centre has it all as a great residential location for those who want to be near to the railway station, shops and other amenities and even be able to walk to work at the many town centre offices. 
Because Basingstoke was originally a small town that has been massively expanded since the 1950s there's a wide range of property here. Investors and buy to let landlords can choose from old Victorian terraces and family houses right up to new build homes and also flats and apartment blocks. Property prices here are well under the Basingstoke average too so there's good value property to be had.
Yields in Basingstoke town centre (Reading RG21 postcode area) are around 5.5%.
Basingstoke Suburbs
Population: 62,000
Average House Price: £300,000 - £380,000
Some of the Basingstoke suburbs include Brighton Hill, Buckskin, Oakridge, Popley, South View, Houndmills and Winklebury. The Basingstoke suburbs consist mainly of modern properties built since the 1950s up to modern new builds. Most of the suburbs comprise different housing estates each with their own local amenities, including both social housing and private housing estates, to suit different budgets.
Basingstoke's suburbs still offer good value property and are particularly popular with family buyers and tenants. These areas are great for town centre access but many offer lots of green space too.
Yields in this area, which covers parts of RG22, RG23 and RG24, range between 3.4% and 5.4%.
Basingstoke District
Population: 20,500 approx
Average House Price: £320,000 - £460,000
The areas around Basingstoke include locations such as Chineham, Bramley, Hatch, Hatch Warren, Kempshott, Old Basing, Sherborne St. John, Oakley and East Oakley. Many of these areas used to be small villages but over the years have been absorbed into the Basingstoke urban area. Many of them still have a villagey feel though, giving them extra appeal to buyers and tenants.
The areas around Basingstoke offer easy access to the surrounding Hampshire countryside and the North Downs too. They are generally more expensive than the suburbs and some of the villages further out are sought after and pricey residential spots.
Yields in this area, which includes parts of the RG23, RG24, RG25 and RG26 postcode areas, are between 3.4% and 5.2%.
About Our Data
Note: Population estimates are based on information provided by Localstats. Current average asking prices are taken from HM Land Registry data and Zoopla. Buy to let yields by postcode are taken from Liveyield.