Areas of Ripon: Buy-to-Let Property Investment Hotspots
Ripon is Yorkshire's smallest city. In fact, Ripon is one of the smallest cities in the entire country. But Ripon is packed full of history and interesting old traditions that you just won't find in bigger cities. Here we'll look at what's interesting about the Ripon property market for investors.
Why Invest in Ripon?
Ripon in North Yorkshire has the feel of a country town, but it is actually the City of Ripon thanks to the historic Ripon Cathedral which dates back to the 7th century.
Ripon's current population is around 17,000 and it is part of the Borough of Harrogate with Harrogate Borough Council running local services. Other nearby towns include Boroughbridge, Richmond, Leyburn, Bedale, Thirsk and Northallerton.
Ripon is known for its Market Place where as well as a market the Ripon Hornblower, also known as the Wakeman of Ripon, sounds his horn every evening at 9 pm. The unique setting the watch ceremony as it's called has been carried out for 1,100 years. Ripon is also known for its independent shops, cafes and traditional old pubs.
Ripon's main employers are light industries, services, hospitality and tourism. Wolseley UK, the UK's largest plumbing, heating and cooling trade merchants, has a large operation here as does Encon Engineering, the UK's largest manufacturer of road gritters.
The Army also has a base in Ripon with Claro Barracks and Deverell Barracks. There are plans to redevelop the site with up 1,300 brand new houses plus business space and commercial development.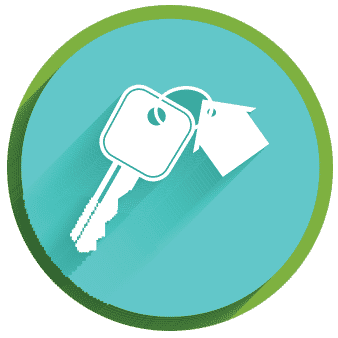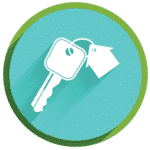 Access our selection of exclusive, high-yielding, off-market property deals and a personal consultant to guide you through your options.
Ripon is also a popular place to live for those who work in nearby Harrogate, as average prices here are lower than Harrogate. There's no longer a Ripon railway station but there are frequent buses to Harrogate, the A1(M) is just five minutes away and there's a railway station at Thirsk for trains to London and the rest of the country.
In recent years Ripon has become popular as a tourist town, so property investors might look at the potential for investing in holiday accommodation. Ripon makes a good base for touring the Yorkshire Dales (where a campaign has begun to create an International Dark Sky Reserve) and the North York Moors National Parks.
Places to visit as well as Ripon Cathedral include Fountains Abbey and Studley Royal – which is a UNESCO World Heritage Site, known for stunning landscapes and home to many red deer. Then there is the Lightwater Valley Theme Park, Newby Hall and Ripon Museums. Ripon is also well known for Ripon Races.
Another famous connection is that Ripon and the surrounding area is thought to have inspired Lewis Carroll to write his world-famous novel Alice in Wonderland.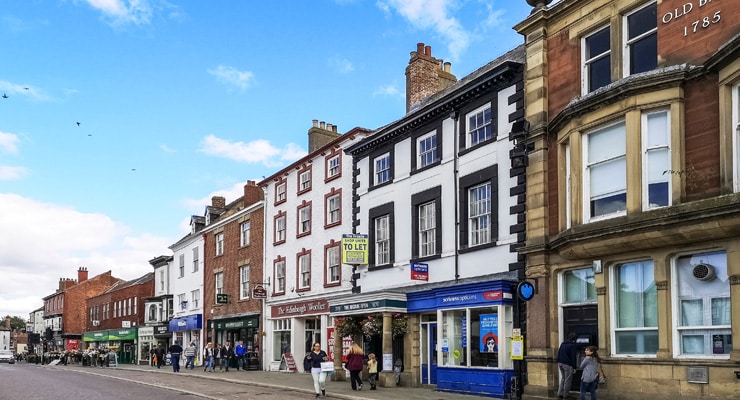 Property Values
The current average asking price for property in Ripon, according to Zoopla figures, is £277,513. This makes Ripon much cheaper than nearby Harrogate where the average property price is currently £349,155.
Zoopla figures also show that currently, you can buy cheap property in Ripon for as little as £85,000, although prices go up to around £800,000.
According to HM Land Registry figures property prices across North Yorkshire including Ripon have risen 3.1% over the last year. That's a reasonable return for Ripon property investors in times when prices in some areas have stayed static or even fallen.
Rental Demand in Ripon
The Ripon letting market is a fairly sure but steady market. Demand for buy to lets is mainly from locals (known as Riponians) and those who move into the area to work. Property investors might also look at the holiday property rental market here.
HomeLet's Ripon Market Rent Summary says that the average rent in Ripon is currently £658 per month. It suggests landlords in Ripon can earn £501 PCM for a one-bed property, £635 PCM for a two-bed property and £887 PCM for a three-bed property.
Buy to let yields across the area, covered by the Harrogate HG4 postcode area, range from around 2% right up to around 6.5% according to figures from Liveyield.
Holiday lets generally offer an opportunity to earn much higher rents. For landlords who are considering Ripon holiday rentals, a search with holiday accommodation rental site Cottages.com shows that a holiday property in Ripon or the surrounding villages can earn anything from £609 per week to £1,445 per week during the summer.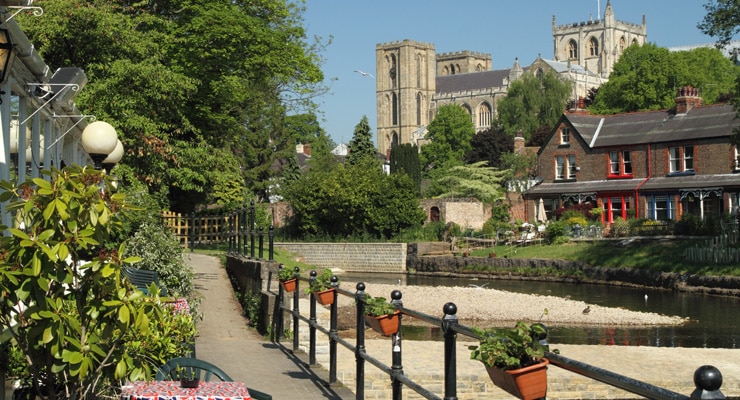 Property Investment in Ripon
Population: 17,000
Average House Price: £277,513
Unlike many larger cities, Ripon city centre isn't just an area where you'll find shops and offices, it's a popular residential area too. Property on offer in Ripon city centre includes traditional terraces and quaint old cottages, plus flats above shops, small apartment blocks and some grand old Georgian and Victorian houses too. Some properties here have great views of Ripon Cathedral or offer a waterfront to the River Skell.
Just beyond the city centre north Ripon, around Ripon's grade II listed Victoria Clock Tower and along Palace Road, is an upmarket residential area, mainly offering larger family properties.
The area to the west of the city centre, along Clotherholme Road and around Bishopton, offers easy access to Ripon's main secondary schools – Ripon Grammar School and Outwood Academy Ripon. It's a mid-priced property area offering good value property.
South of Ripon city centre, just over the River Skell, is Ripon's main and largest residential district. As well as being close to all the amenities in Ripon city centre south Ripon is convenient for those who work in Ripon's main light industrial area around Dallamires Lane. It also offers easy access to the A61 Ripon bypass, so is popular with commuters to Harrogate and further afield.
South Ripon offers a range of property types but mainly semi-detached and detached houses so is a popular location for families to buy or rent. It's a mid-upper property price area.
Further out, the Ripon area has a number of villages which offer quiet rural locations but are close to the amenities of Ripon itself. These include Markington, Bishop Monkton, Littlethorpe, Copt Hewick, Sharrow, Hutton Conyers, North Stainley, West Tanfield and Kirkby Malzeard. Many of these are popular with commuters to Harrogate and elsewhere. Property prices in the villages surrounding Ripon tend to be higher than Ripon itself.
About Our Data
Note. Population estimates are based on information provided by Localstats. Current average asking prices are taken from HM Land Registry data and Zoopla. Buy to let yields by postcode are taken from Liveyield.