Areas of Hounslow: Buy-to-Let Property Investment Hotspots
Hounslow is one of the best connected places in all of London, with great connections by road, train and plane not just around London but to much of the world! Hounslow also has some of London's cheapest property prices too.
Why Invest in Hounslow?
The London Borough of Hounslow is in West London. It stretches from the fringes of inner London to the edge of outer London and the Surrey border. The town of Hounslow itself is around 10 miles west of central London.
Many parts of Hounslow are popular commuter locations for those who work in London itself. Hounslow is also an important commercial and light industrial area with many companies and major employers located in the borough, especially along the A4/M4 corridor and what is known as the Golden Mile area. Around 200 companies employing 25,000 people are said to be located in this area. Large companies based in Hounslow include Glaxo Smith Kline (GSK), Sky, JC Decaux and Allianz Insurance amongst others.
Hounslow is on - or close by - the M3, M4, A4, A30 and A316 roads for regional commuters. It has good rail connections with national rail services plus London Overground and London Underground services.
London Heathrow Airport is on the edge of Hounslow, making Hounslow a convenient place for those who fly regularly and also for airport and airline workers to live in.
Hounslow is covered by the SW13, TW1, TW2, TW3, TW4, TW5, TW6, TW7, TW8, TW9, TW12, TW13, TW14, TW15, TW16, TW19, UB2, UB3, W3, W4, W5, W6, W7 and W12 postcodes.
Areas of Hounslow include Bedfont, Boston, Brentford, Chiswick, Cranford, Feltham, Hanworth, Heston, Hounslow, Hounslow Heath, Hounslow West, Isleworth, Northfields, Osterley, Osterley Park and Turnham Green.
Hounslow borough has a very mixed residential property market. The areas closest to inner London and the River Thames like Chiswick are fashionable and have higher property price locations. The areas of Hounslow further out have some of London's cheaper property and are considered to be up and coming.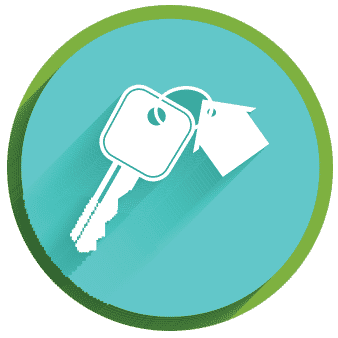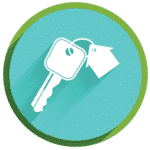 Access our selection of exclusive, high-yielding, off-market property deals and a personal consultant to guide you through your options.
The London Borough of Hounslow has regeneration plans aimed at regenerating all the town centres in the borough and making them more attractive as places to live, work and do business in. These plans could benefit the Hounslow property market.
Although it is part of London Hounslow borough is known for its many green spaces. Parks and open spaces in Hounslow include Gunnersbury Park, Osterley Park, Syon Park, Bedfont Lakes Country Park and Hounslow Heath.
Some areas of the Hounslow borough are affected by aircraft noise due to being on the flight path into Heathrow Airport with frequent low flying aircraft. Property investors should check flight paths and where a property is affected, should consider the impact flight paths can have on property values, rents and rental potential.
The University of West London (UWL) has a campus in Brentford as well as nearby Ealing so property investors could also consider if there are opportunities in the student accommodation market.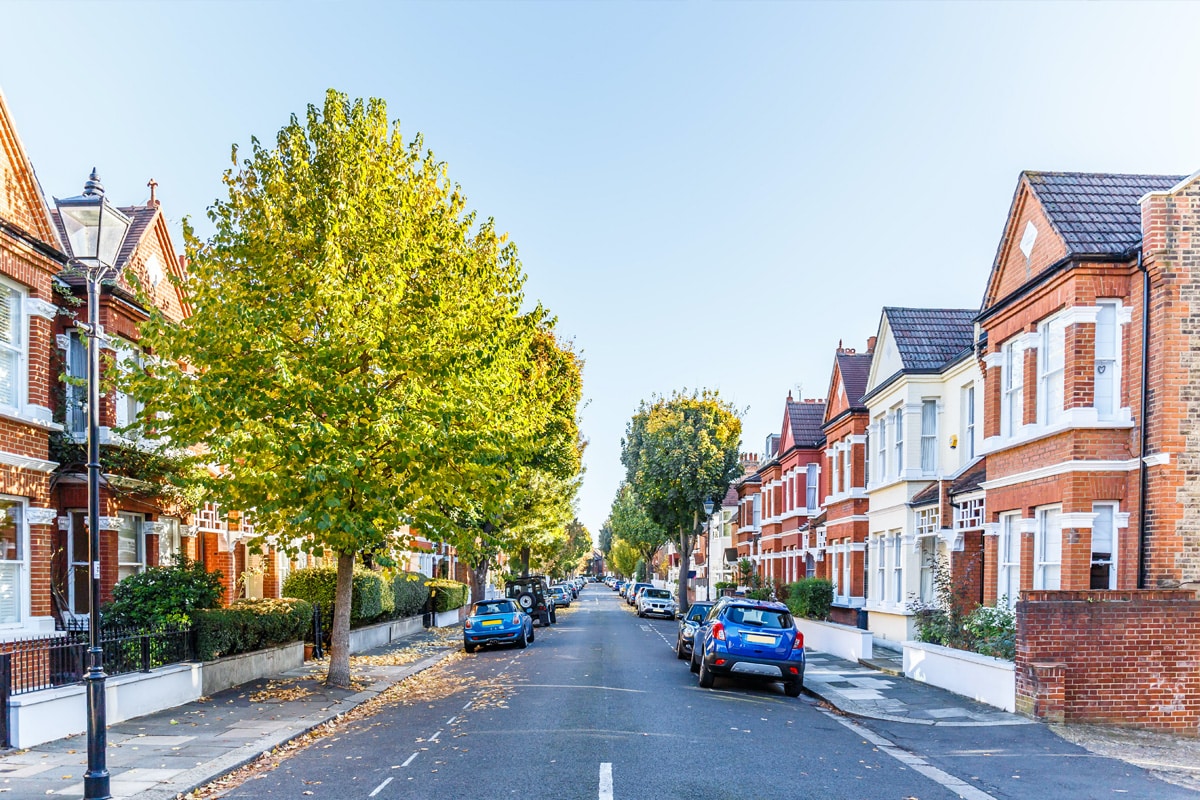 Property Values in Hounslow
Hounslow is one of the cheapest places for property investors in London on average. The east of the borough tends to have higher prices than the west of the borough, however.
The average property price in the London Borough of Hounslow is currently around £431,000 according to HM Land Registry. Hounslow house prices are well below the London average of approximately £538,000.
Property investors can find relatively cheap property in Hounslow compared to much of London. According to Zoopla, property prices in Hounslow start at around £180,000.
According to Rightmove the most expensive area of Hounslow is Turnham Green and the cheapest part of Hounslow is Feltham Hill.
Although past property price rises aren't necessarily a guide to the future Hounslow property investors have enjoyed good capital appreciation over the last few years. Research on property xyz suggests that property in Hounslow has returned up to 36.95% growth over the past five years.
Rental Demand in Hounslow
Rental property in Hounslow appeals to the local market, those who come to work in the many businesses in the area. It is also important for London commuters.
The commuter market is strongest and rents are higher in those areas in the east of the borough. These areas are close to relatively more expensive areas like Ealing and Hammersmith & Fulham and on rail and tube lines offering short journey times into London. The areas in the south west of the borough tend to have lower rents.
Actual rents depend on the type of property and location. Figures from Home.co.uk's Hounslow Market Rent Summary suggest that the average monthly rent in Hounslow is currently around £1,626. Their data shows that average rents for different types of houses or flats across Hounslow borough are: £1,368 PCM for a one-bed property, £1,638 PCM for a two-bed property, £2,350 PCM for a three-bed property, £2,347 PCM for a four-bed property with a five-bed property potentially earning £2,758 per month in rent on average. (Achievable rents should be checked with a local letting agent.)
Yields in Hounslow for a long let are 3.8% on average according to property xyz. Some areas of Hounslow can offer up to a 5.6% letting yield.
Landlords who want to buy or set up an HMO or house in multiple occupancy in Hounslow can find out more about the licences needed from the London Borough of Hounslow Council, here. Hounslow Council has introduced an Article 4 direction which means that planning permission is needed to create a new HMO in the Hanworth ward.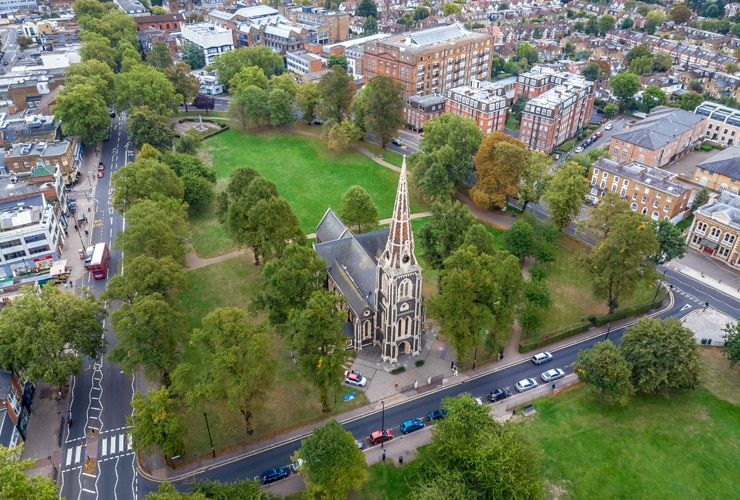 Property Investment in Hounslow
Population: 271,000 approximately
Average House Price: £431,000
Hounslow has a very diverse property market. Hounslow property types include Victorian and Edwardian period houses in leafy streets, 20th-century housing estates and flats plus new-build housing developments. Here's a quick guide to some of the different areas in Hounslow.
Bedfont. Bedfont is a one-time village that is now a suburb of Feltham. Bedfont sits immediately to the south east of Heathrow Airport. Bedfont is a good value property area.
Brentford. Brentford is a district centrally located in the east of the borough. It is a business and commercial hub with many large office buildings and large employers making it an employment hotspot. Brentford has good road and rail links and access to green space along the River Thames. Brentford is considered up and coming and a more affordable location than nearby Chiswick or Kew.
Chiswick. Chiswick is considered to be the area's second-largest town centre and is in the east of Hounslow borough. Chiswick is a smart, upmarket suburb known for its independent shops, bars and eateries and good commuter links. It is a higher-priced area.
Cranford. Cranford is a one-time village to the northwest of Hounslow itself. It is a residential area in close proximity to Heathrow Airport and the road network.
Feltham. Feltham has a town centre with a good range of shops and leisure amenities. Feltham is also a major commercial and light industrial area with a number of business parks that serve the aviation industry, civil engineering, logistics and distribution, IT and media. Feltham is a good value property area with much new housing either being developed or planned.
Hanworth. Hanworth is a suburb of Feltham. It is close to local business parks and a good value area.
Heston. Heston is in the north of the borough. It is a mixed residential and commercial area. Heston has particularly good road links via the M4 and A4 into central London and outside London.
Hounslow. Hounslow, which gives its name to the borough, is the area's largest town. It has good shopping, leisure and transport amenities. The town centre has benefitted from regeneration in recent years and new housing has been built, and more is planned, to make it into a residential as well as a retail and service area.
Hounslow is sometimes thought of as an unfashionable part of West London. Much of Hounslow offers good value property compared to other areas of West London however.
Isleworth. Isleworth is a historic small town located on the River Thames. It's a popular and convenient residential spot with good commuter links, its own local employers and is close to fashionable Richmond upon Thames.
Osterley and Osterley Park. Are in the north of the borough and have many family-sized early 20th century houses plus some new builds. They have good road and rail links and proximity to Heathrow Airport.
Turnham Green. Like nearby Chiswick, Turnham Green is a fashionable residential area with great tube links into London (District and Piccadilly lines) and is a higher-priced area.
About Our Data
Note: Population estimates are based on information provided by Localstats. Current average asking prices are taken from HM Land Registry data and Zoopla. Buy-to-let yields by postcode are taken from Property.xyz.