Areas of Carlisle: Buy-to-Let Property Investment Hotspots
Investing in city property often means paying high prices… and only getting a small property for your money. That's not the case in the City of Carlisle though! Carlisle offers property investors excellent value for money. It's a place where your pound can buy a surprising amount of property.
Why Invest in Carlisle?
Carlisle sits in Cumbria's English Borders, just 13 miles from Scotland. It's sometimes known as the Great Border City. Great, it may be, but it is one of England's smaller cities with a population around 108,000 – although Carlisle Business say 500,000 people live in the surrounding area.
As well as being a city in its own right governed by the City of Carlisle Council, Carlisle is also the county town of Cumbria.
Carlisle's main industries are light manufacturing, wholesale, retail, agriculture, transport and logistics and public services. There are several large industrial estates such as Kingstown Industrial Estate and Kingsmoor Park which take advantage of Carlisle's position on the M6 motorway and provide local employment.
Although not a major tourist city Carlisle is steeped in history with Roman origins having been known to the Romans as Luguvalium. Local attractions include Carlisle Castle and Tullie House Museum and Art Gallery.
Carlisle is also close by one of Britain's busiest tourist areas, the Lake District. Other big visitor destinations nearby are Hadrian's Wall – a UNESCO World Heritage Site, the Solway coast and the world-famous Gretna Green just across the border in Scotland. The spectacular Settle Carlisle Railway has a terminus here.
There is not a University of Carlisle but the University of Cumbria has two campuses here at Fusehill Street and Brampton Road and has 8,000 students in total. Locations good for Carlisle student accommodation tend to be those within 15 minutes walk from the university.
Amenities
Carlisle is the area's biggest shopping centre serving both Cumbria and the Scottish Borders. The Lanes Shopping Centre offers 70 shops alone. It also has a very lively cultural scene and nightlife, partly thanks to the student community in the city.
Carlisle is directly on the M6 motorway and the West Coast Main Line railway, with regular services to London, Manchester, Newcastle, Birmingham and Glasgow.
The brand new Carlisle Lake District Airport has launched flights to London Southend, Belfast and Dublin. It's hoped it will make Carlisle more attractive to business and make it easier for tourists to visit the Lake District.
This report from the Telegraph says the new airport could even make the area the next holiday home hotspot.
Property Values in Carlisle
Good news is that Carlisle is one of the cheaper parts of the UK for property investment. According to HM Land Registry, the average house price in Carlisle is currently £132,168. A search on property portals like Rightmove and Zoopla shows that you can buy flats and houses in Carlisle for just over £40,000.
Carlisle property investors should bear in mind that some parts of Carlisle suffer from a flood risk rated at 1% annually and have been flooded in recent years. As a result, these areas offer what seems to be bargain property. There are hopes that once a £25m flood defence scheme is completed the flood risk will be removed and property prices in these areas will benefit.
One scheme Carlisle property investors should consider is the St. Cuthbert's Garden Village scheme. This could see a new link road to the M6 and 10,000 new homes being built, as well as expanding the Carlisle population and economy.
Rental Demand in Carlisle
The Carlisle Property Blog says that, as in other parts of the country, not enough new houses are being built in Carlisle. It adds that in the long-term this can only be good news for Carlisle buy to let landlords and indirectly Carlisle homeowners as well.
If you are planning on buying or setting up a shared house or HMO then you can find more information about licences from Carlisle City Council, here.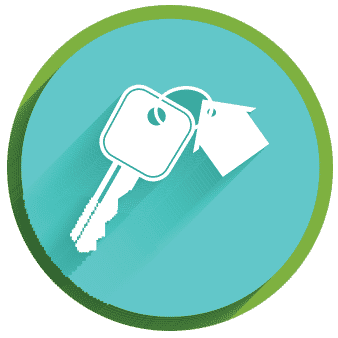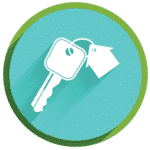 Access our selection of exclusive, high-yielding, off-market property deals and a personal consultant to guide you through your options.
Property Investment in Carlisle
Here are some tips on the different areas of Carlisle, for property investors.
City Centre
Population: 5,000
Average House Price: £159,400
As a small city, Carlisle city centre doesn't have the high rise apartment blocks you would normally associate with city living. The east and south sides of Carlisle city centre, in particular, offers both traditional terraced housing plus pleasant, tree-lined streets with some grand old houses. Some of these houses offer flat conversions and house shares and are also popular for student accommodation.
Carlisle city centre property prices are cheap compared to most city centres: Investors can buy a four bedroomed Victorian house for the price of a tiny London flat.
Yields around Carlisle city centre (based on CA3 postcode) are typically 3.5%-4%.
North Carlisle
Population: 34,000
Average House Price: £155,826
Carlisle's northern districts include Stanwix, Willow Holme, Etterby, Belah, Knowefield, Whiteclosegate, Moorville, Kingstown, Kingmoor and Rickerby.
The northern suburbs are separated from the rest of the city centre by Bitt's Park and the River Eden, making them almost like a town within the city. It's a popular residential area with its own shops, schools and local services, a University of Cumbria campus and Carlisle's largest business parks offering lots of jobs.
As with all Carlisle suburbs investors can choose from a wide range of property from traditional terraced houses, flats (mostly in small blocks) and estates with semi-detached and detached houses.
Yields here are likely to be around 3.5%-4%.
South East Carlisle
Population: 24,240
Average House Price: £137,700
Suburbs in the south-east of Carlisle include Botcherby, Durranhill, Currock, Upperby, Harraby, Garlands and Sandsfield Park. These areas are good for access both into the city centre and M6.
Yields here, mostly within the CA1 postcode, are 4%.
South West Carlisle
Population: 34,500
Average House Price: £125,310
South-west Carlisle suburbs include Caldewgate, Newtown, Bellevue, Morton, Morton Park, Denton Holme and Longsowerby.
As it's the cheapest area for property overall this part of Carlisle, based on the CA2 postcode, offers investors yields of upwards of 5%.
Other Areas To Consider
Two other areas property investors might consider include the Wigton area and Brampton area.
Wigton Area
Population: 5,800
Average House Price: £186,588
Wigton is a market town in a mainly agricultural area 10 miles south-west of Carlisle. Wigton is still in Cumbria but in Allerdale borough. It has a busy cattle market plus its own local industry. Global company Innovia Films Ltd. is a large local employer.
Yields in this area (CA7 postcode) are likely to be at least 3%.
Brampton Area
Population: 4,600
Average House Price: £173,509
The pretty market town of Brampton is 9 miles east of Carlisle. Together with the villages along the Eden Valley, it is a smart residential spot for Carlisle commuters. It's also a popular spot with tourists and walkers. Hadrian's Wall, Lanercost Priory and Birdoswald Roman Fort are a short drive away.
This area (based on CA4 and CA6) offers around 3% investment yields.