Areas of the Medway Towns: Buy-to-Let Property Investment Hotspots

by Property Investments UK

The Property Investments UK editorial team have been researching and writing about the UK's property market for more than a decade.
The Medway towns are one of the cheapest parts of the south-east in which to invest in property, yet are within just 40 minutes or so from central London. Here's a property investor's guide to the Medway towns in Kent.
Why Invest in the Medway Towns?
Medway is an area located on the River Medway in north Kent. Medway comprises several towns and villages. The main towns in Medway are Chatham, Gillingham, Rainham, Rochester and Strood.
The Medway area is the largest urban area in Kent. It has a population of over 300,000 people. Medway generally has a fast-growing population. In recent years it has become attractive to those moving out of London to look for cheaper property and more space.
The Medway towns are covered by a unitary authority, Medway Council.
The economy in the Medway area was historically based on maritime industries, particularly around the one-time major naval dockyard at Chatham. Today the economy is based on light industry and services.
The Medway area has seen much regeneration in recent years including around the Chatham Maritime area where the dockyards were located. This has brought the development of new homes, commercial space and academic space which have made Medway a more attractive place to live and work.
More regeneration is underway and planned in Medway which should benefit the property market here in the future.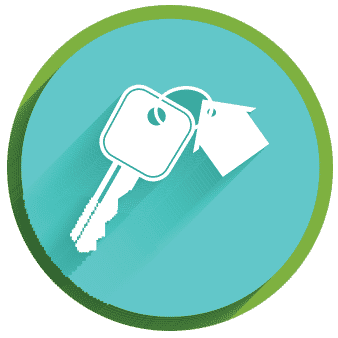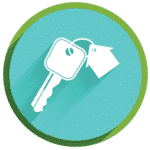 Access our selection of exclusive, high-yielding, off-market property deals and a personal consultant to guide you through your options.
Kent has a strategic location within the UK, and is often regarded as the Gateway to Europe. The Medway area has good connections to the Channel ports, London and the rest of the country using the M2, A2 and M20 roads. The Medway towns have good train services around the region, to local towns such as Ramsgate and Dover, and to London.
Good value property prices and improved rail services have made the Medway towns more attractive as a place for London commuters to live in recent years. The fastest service into London (London St. Pancras) takes just 30-40 minutes. (Train journey times into London vary depending on the service used and London destination and can be longer. Journey times should be checked if planning to buy to let to commuters.)
The new Lower Thames Crossing of the River Thames will link Kent to Essex in the future and is likely to connect to the A2/M2 near Strood. It will make parts of Kent and particularly the Medway area even better connected and more popular as places to do business, work and live.
Medway has a small student accommodation market. The Universities at Medway Campus is a partnership between the University of Kent, the University of Greenwich and Canterbury Christ Church University. Around 1,000 students study here and students tend to prefer rentals within walking distance of Medway Campus.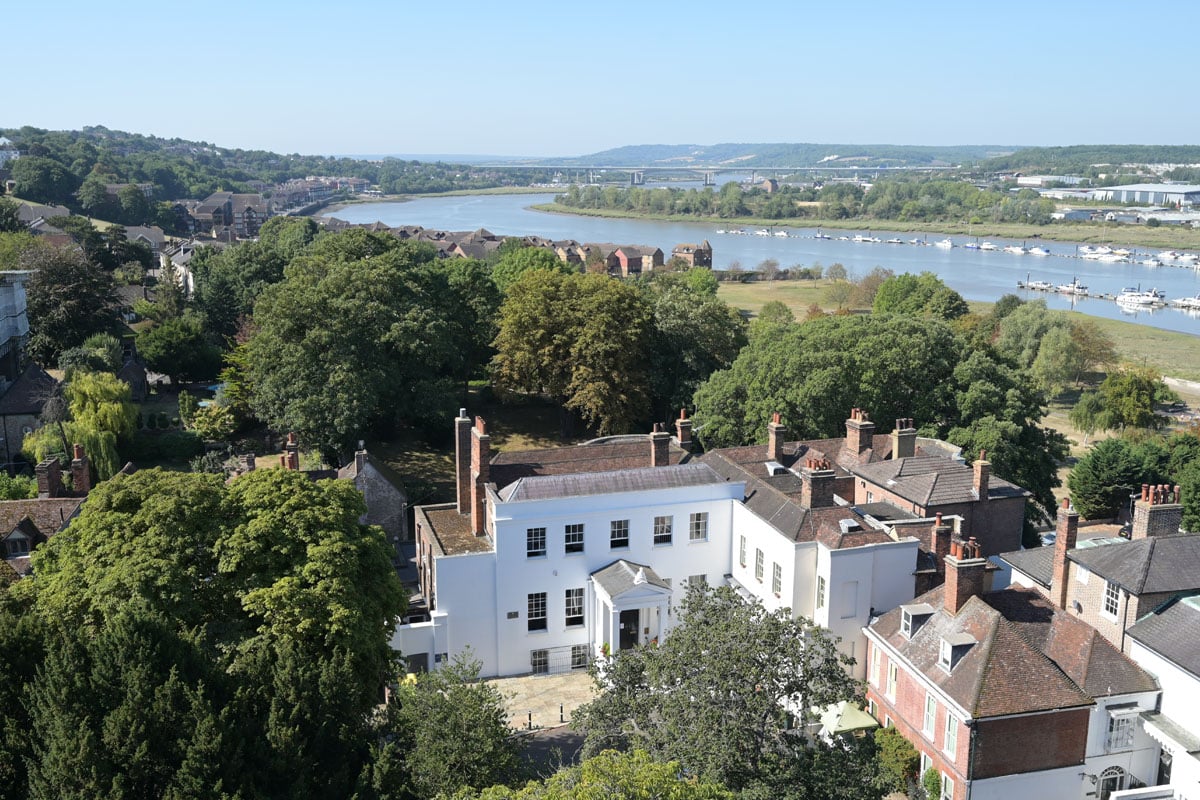 Property Values
Kent has a very varied property market. Some parts of Kent have very high property prices. However, the Medway towns generally have some of the cheapest property prices in Kent. Medway property prices are also some of the lowest in the southeast of England.
The average house price across the Medway towns is currently £307,472 according to HM Land Registry figures.
The Medway area offers some really cheap investment property opportunities too. The cheapest property you can buy in the area is currently around £70,000 according to Rightmove and Zoopla.
How much can I make from property investment in the Medway towns? Although past performance shouldn't be taken as an indication of future performance Medway property investors have made a good capital gain in recent years. According to data from property xyz, property prices in some parts of Medway have risen by 15.6% over the last five years.
Rental Demand
Medway landlords will find letting demand not only from the local market but also from those who come to work at the workplaces in the area. There is also some demand for short-term lets and student accommodation in parts of the area.
How much can Medway towns buy to let investors make from a rental property? Market rent summaries published by Home.co.uk say that average monthly rents are currently £1,139 PCM in Chatham, £808 PCM in Gillingham, £1,027 PCM in Rainham, £1,150 PCM in Rochester and £1,073 PCM in Strood.
What are Medway property yields like? The Medway area is covered by some or all of the Medway ME1, ME2, ME4, ME5, ME7 and ME8 postcode areas. Current data from property xyz suggests that average letting yields are 3.9% in ME1, 4.3% in ME2, 4.9% in ME4, 4.6% in ME7 and 3.9% in ME8. (No data available for ME5.)
It is always advisable to check likely achievable rents and yields for a particular property with a letting agent.
Landlord Licensing
Medway Council do not currently have a selective licensing scheme, so no general landlord licence is needed to let property in the area.
The Medway towns offer property investors an opportunity to invest in HMOs or shared accommodation. More information on HMO licence requirements for the Medway area are available from Medway Council.
Medway Council does not currently have an Article 4 direction in place regarding the conversion of houses, to small HMOs. Setting up a large HMO will need planning permission, however.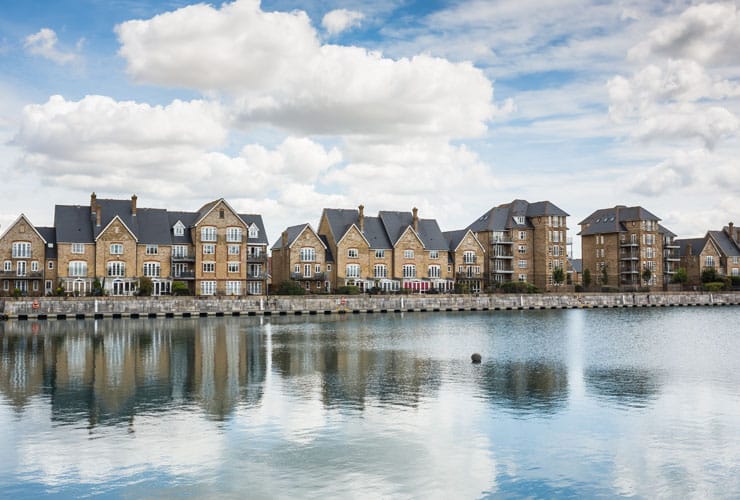 Property Investment in the Medway Towns
Population: 300,000 approximately
Average House Price: £307,472
The Medway towns area has a really diverse property market offering opportunities for all kinds of property investors. Property types in the area include converted barns and Kentish oast houses, period Victorian properties and traditional terraces right up to 60s/70s/80s and present-day new build houses and flats. It's even possible to buy a boat or converted Dutch barge to use as a home.
Property investors who are planning to buy-to-let to commuters in Medway should check local transport links before buying. Some locations have much better rail and road connections than others.
Here's a guide to the main areas within the Medway towns:
Chatham
Chatham is located on the eastern side of the River Medway. It has a population around 80,600. Chatham is the main retail and service centre of the Medway area. It has a town centre train station with direct services to London. The Historic Dockyard area visitor attraction is also located in Chatham.
Just to the north of Chatham is the Chatham Maritime area, an area which formerly comprised the naval dockyards. The land has been divided into three regeneration zones. These are now the Chatham Historic Dockyard, Chatham Waters which is a new residential suburb and the Chatham Maritime Estate on St. Mary's Island. This area has been developed with new houses and flats, offices, leisure and a university campus.
Just to the south, Luton is a good value area of Chatham.
Chatham is the cheapest town within the Medway area. The average house price in Chatham is currently £296,716.
Gillingham
Gillingham is located just to the east of Chatham. It is the largest Medway town by population with a current population of 108,800. Gillingham has its own town centre with shops and services and has a train station with direct services to London.
The average house price in Gillingham is currently £299,078. Gillingham generally is a good-value property area.
Rainham
Rainham is in the easternmost part of the Medway towns area. It has a population around 34,000. Rainham overall is a quieter, suburban part of Medway and has good access to the Kent coast and countryside. Rainham has a smaller range of shops and services but it also benefits from a train station with direct services to London. (Rainham in Kent It shouldn't be confused with Rainham in Essex when travelling by train.)
The average house price in Rainham is currently £301,102.
Rochester
Rochester is to the west of Chatham alongside the River Medway. It has a population around 63,000. It has a historic old town centre with Rochester Castle and Rochester Cathedral and Rochester is known for its connections with author Charles Dickens. The town has a range of local shops with a wider range of shops and amenities available in nearby Chatham.
Rochester has its own train station with services to London. Areas to the south of Rochester also have easy connections to the M2 and A229 making them popular with road commuters.
The average house price in Rochester is currently £311,328.
Strood
Strood is in the west of the Medway district and has a population of around 40,000. Strood is across the River Medway from Chatham and Rochester. It has its own shops and services, a retail park and a town centre train station. It is a mainly residential area of Medway, however.
Strood has its own train station. However, it is also the most convenient part of Medway for road travellers as it has easy access to the A2 and M2 at junction 1 towards London and the M25.
Strood is a popular residential part of Medway. The average house price in Strood is the highest in the area at £319,668.
Suburbs on the south side of the Medway towns include Borstal, Darland, Hempstead, Lordswood and Walderslade. These are mainly residential areas. They have good connections to the motorway network and are popular with those who commute around the area by road.
Read More
About Our Data
Note: Population estimates are based on information provided by Localstats. Current average asking prices are taken from HM Land Registry data and Zoopla. Buy-to-let yields by postcode are taken from Property.xyz.