Areas of Ely: Buy-to-Let Property Investment Hotspots
The odd thing about cities is that sometimes less can be more. The smaller and less busy they are, the more desirable they are as places to live! That's definitely true about Ely. Although tiny in city terms Ely has huge appeal to buyers and renters.
Why Invest in Ely?
The City of Ely is in the county of Cambridgeshire. Ely is around 16 miles from Cambridge and around 80 miles north of London. It is set in the Cambridgeshire Fens.
Ely has a population of around 21,000 people. That makes Ely one of the smallest cities in England, although not actually the smallest. (The City of London and Ripon are smaller cities in population terms.)
Ely is a city due to the spectacular Ely Cathedral which dates back to 1083. Ely Cathedral is known as the Ship of the Fens, due to its prominent position rising up on the flat Fenland landscape.
Ely is a historic city and dates back to 673 AD when Queen Etheldreda of Northumbria established a monastery here.
The area is known for its large number of historic and Grade I and II listed buildings. That means Ely receives many visitors, especially during the season. Attractions in Ely include Ely Cathedral where Netflix's The Crown has been filmed, Ely Museum, the Stained Glass Museum, Oliver Cromwell's House, Ely Riverside alongside the River Cam, the local independent shops and the famous Ely Market.
The city is also known for its unusual Ely Eel Festival, which celebrates the area's connections with the eel fishery.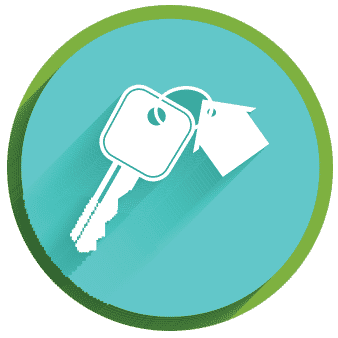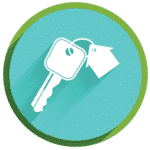 Access our selection of exclusive, high-yielding, off-market property deals and a personal consultant to guide you through your options.
Ely is in the East Cambridgeshire District Council area.
Ely's local economy is mainly based around agriculture, light manufacturing and services. However, Ely is now popular as a residential dormitory town with most residents working away from Ely itself. The economy in the area also benefits from the large RAF and United States Air Force bases at Mildenhall and Lakenheath where thousands of service personnel and civilian staff work.
Ely has great transport links making it good for those who need to travel around the region. The A10 road connects Ely to Cambridge, the A14 around the region and the M11 to London. For a small city, Ely has excellent rail connections. There are direct trains to Cambridge and Cambridge North (15 minutes), Peterborough, Kings Lynn, Norwich, Ipswich, Birmingham and to London King's Cross. The fastest train from London to Ely takes just over an hour.
Ely has topped a number of surveys for being one of the best places to live in Britain. For a city, it is clean, safe and peaceful and has a strong community feel that bigger cities don't have. That makes Ely a particularly popular place for families to buy and rent.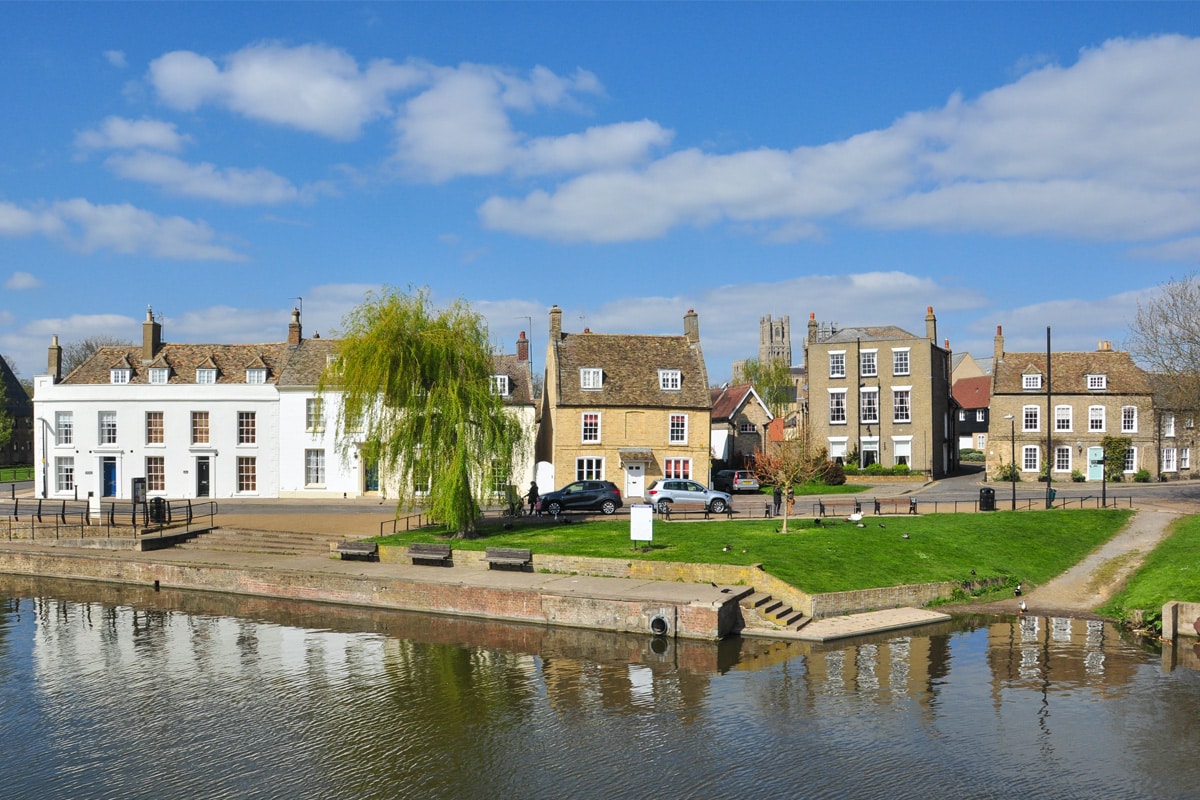 Property Values in Ely
The East of England can be a higher price area for property investment. While cheap property in Ely is scarce it offers good value compared to some other parts of the region. Ely is a popular place to live with those who work in nearby Cambridge as well as some London commuters.
The average price across East Cambridgeshire, of which Ely is a part, is currently around £287,956 according to HM Land Registry data.
According to Zoopla's estimates, the average asking price for a property in Ely is around £334,000. However, Zoopla listings also show that it is possible to buy an investment property in Ely for around £80,000.
One of the attractions of buying and investing in property in Ely is that it is much cheaper than nearby Cambridge. The average property price in Cambridge is around £466,500. Property in Ely is on average around 30% cheaper than Cambridge.
Rental Demand in Ely
The Ely rental market is small but there is demand from locals, service and civilian personnel and Cambridge commuters.
Home.co.uk's Ely Market Rent Summary says that the average rent in Ely is currently £946 per month. Landlords in Ely can expect to earn an average of £680 PCM for a one-bed property, £788 PCM for a two-bed property and £1,021 PCM for a three-bed property. A four-bed property in Ely will earn an average of £1,475 PCM in rent.
On yields, Ely is covered by the Cambridge CB6 and CB7 postcode areas. Research on Property.xyz suggests that investors can find yields from around 3.9% to 5.4% in these areas.
Investors can find letting yields for any area of the country using Property.xyz.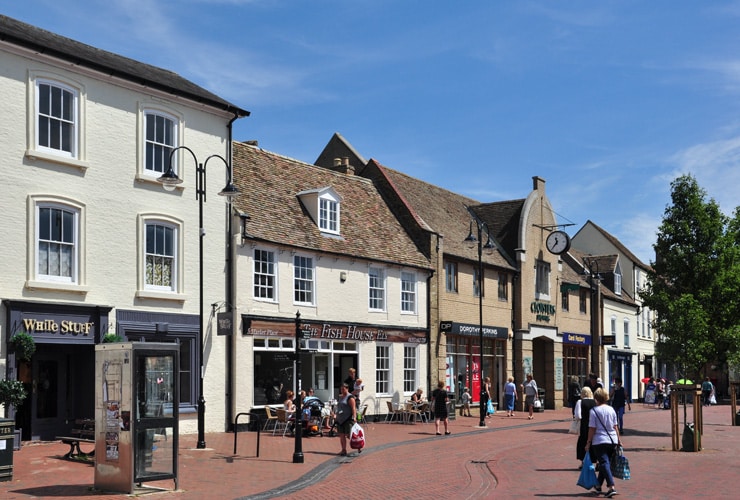 Property Investment in Ely
Population: 21,000
Average House Price: £287,956
Ely is a small city with a small property market. But here we'll look at a few of the best places to buy to let in Ely.
Ely city centre offers mainly old, historic property including quaint cottages, traditional terraces, period houses and apartments over shops. It's a very popular area with those who want to be close to the amenities although it can be busy and noisy at times and parking is scarce. The riverside is a particularly sought-after spot. Buy-to-let properties for sale in the city centre can be hard to find, and prices are high.
Further out, along the main roads running out of Ely, such as Cambridge Road, Lymm Road and Downham Road areas investors will find many attractive period properties including Edwardian, Victorian and 1920s-1930s houses. The larger properties here are particularly popular with families.
Ely has seen much new housebuilding in recent decades and more is planned. There are several new, small housing estates mainly to the north and west of the city itself. These include large and small detached, semi-detached and townhouses and flats to suit all kinds of buyers and tenants. Although these newer properties lack the character of the city centre they are within easy reach of the amenities there and offer good access to the A10 road for commuting. These areas are usually the best-value Ely property areas.
Property investors considering Ely might consider some of the villages surrounding the city too. Villages that have a primary school, local shops and a good community feel are likely to be most popular with tenants. Some of the larger villages around Ely include Haddenham, Littleport (which benefits from a railway station with services to Ely, Cambridge and London), Sutton and Witchford. The town of Soham which has a good range of amenities could also be considered.
There are also plans to build a new town at Waterbeach, with up to 4,500 homes, between Ely and Cambridge.
About Our Data
Note: Population estimates are based on information provided by Localstats. Current average asking prices are taken from HM Land Registry data and Zoopla. Buy-to-let yields by postcode are taken from Property.xyz.